Halloween Parade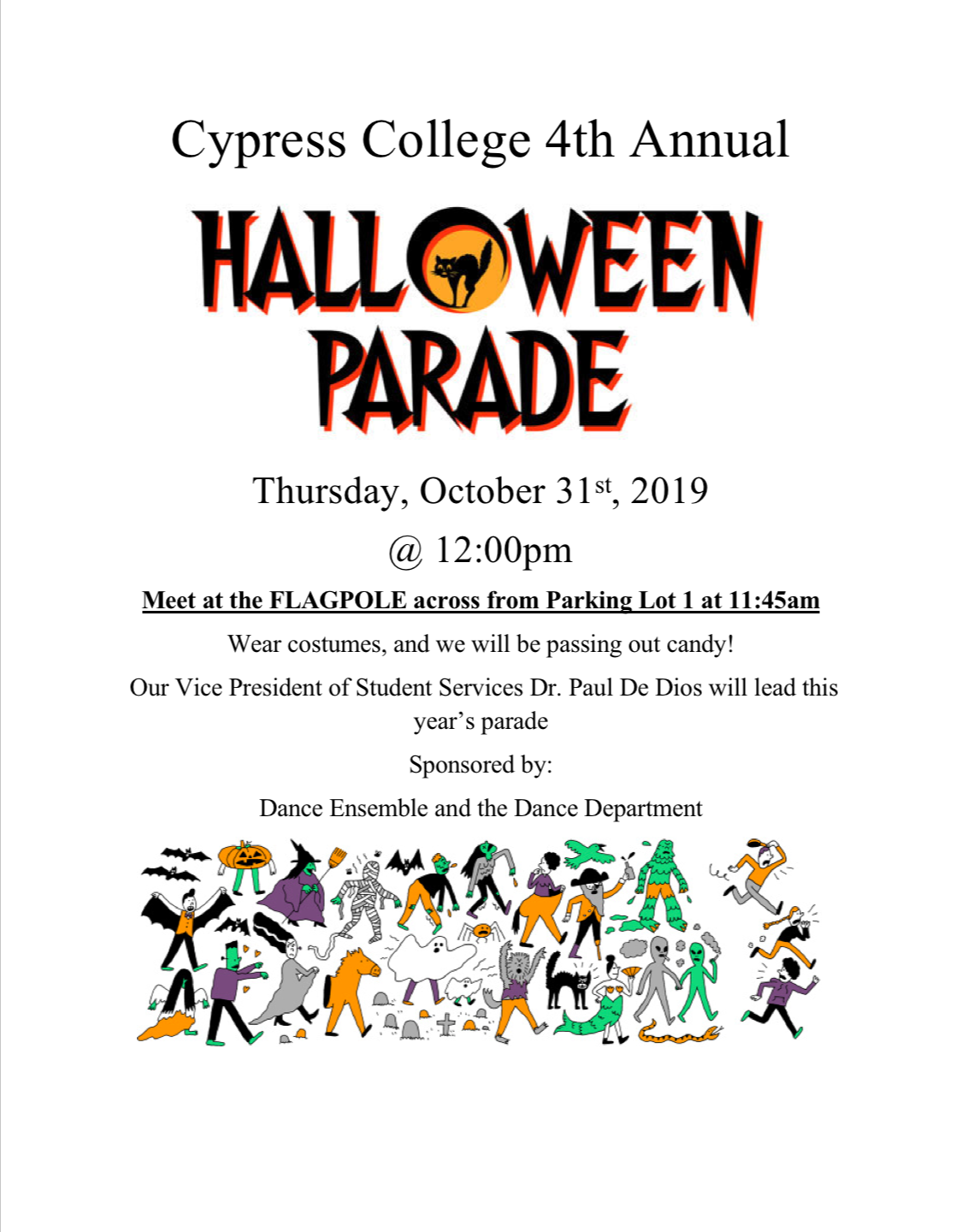 The Cypress College 4th Annual Halloween Parade is happening October 31, 2019 at noon! Meet at the flagpole across from parking lot #1 at 11:45 a.m. Wear costumes! There will be candy!
Vice President of Student Services Dr. Paul de Dios will lead this year's parade.
This parade is sponsored by the Dance Ensemble and Dance Department.