Healthy Habits Over the Holidays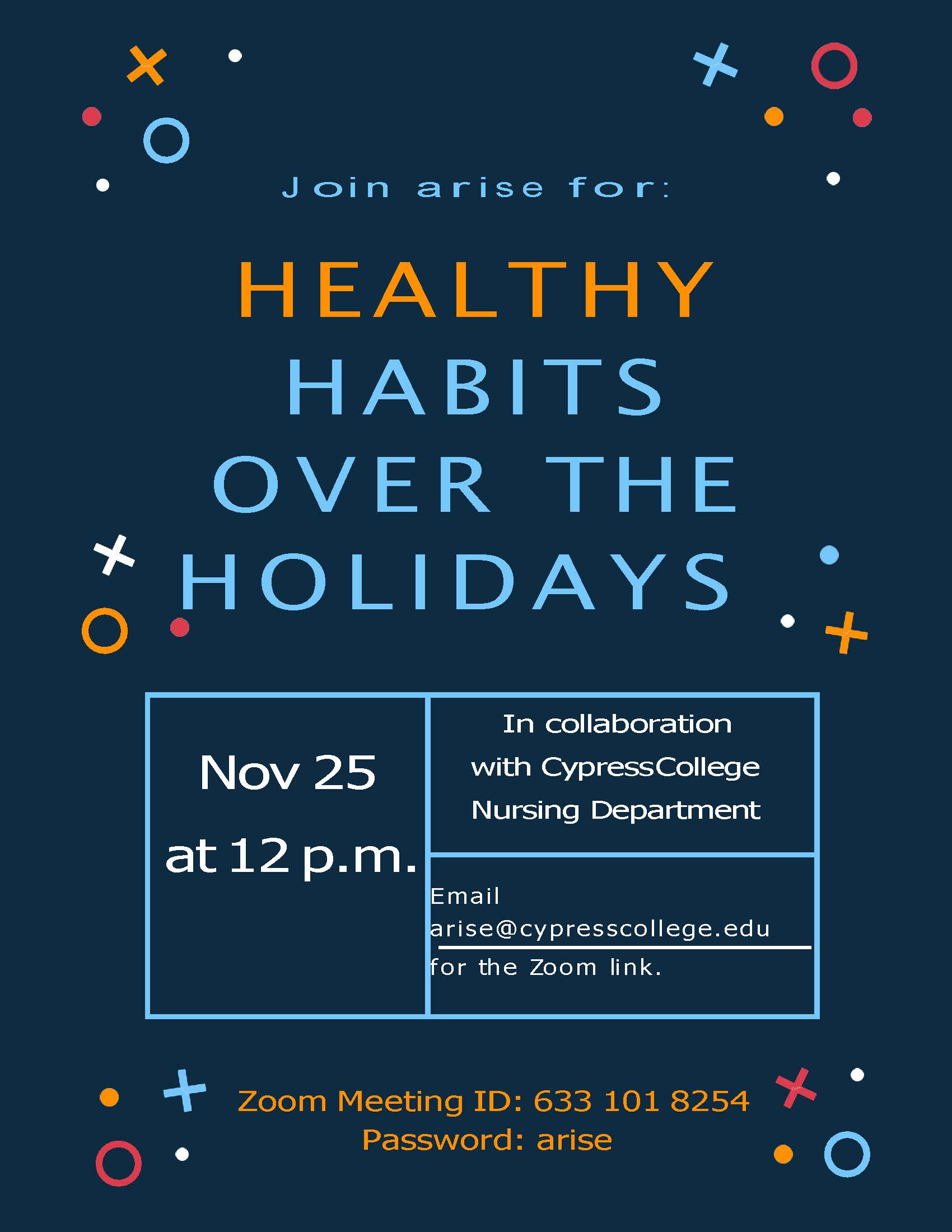 As we near the holiday season, it's important that we do our best to remain healthy.  Please join ARISE and the Cypress College Nursing Department for a workshop on how to create healthy habits over the holidays!
When: November 25, 2020 at 12 p.m.
Where: Zoom ID: 6331018254  Password: arise
For questions and the Zoom link, please email: arise@cypresscollege.edu or arise@noce.edu.