Healthy Minds Survey (HMS)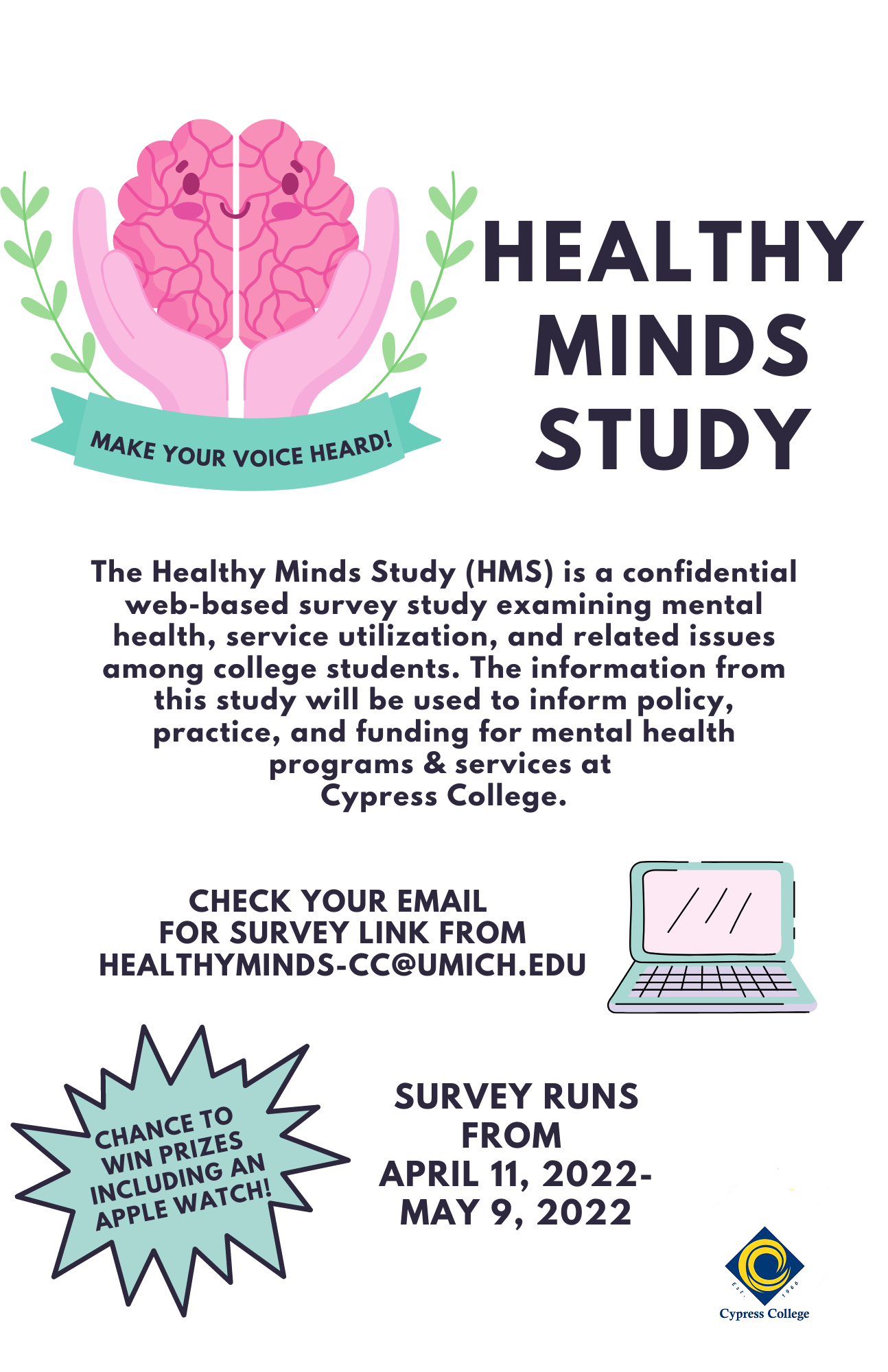 The Healthy Minds Study (HMS) is a confidential web-based survey study examining mental health, service utilization, and related issues among college students. The information from this study will be used to inform policy, practice, and funding for mental health programs and services at Cypress College.
Check your email for the survey link from healthyminds-cc@umich.edu.
Survey runs from April 11 through May 9, 2022.
Chance to win prizes, including an Apple Watch!