Naloxone Training
March 14 @ 11:00 am

-

11:45 am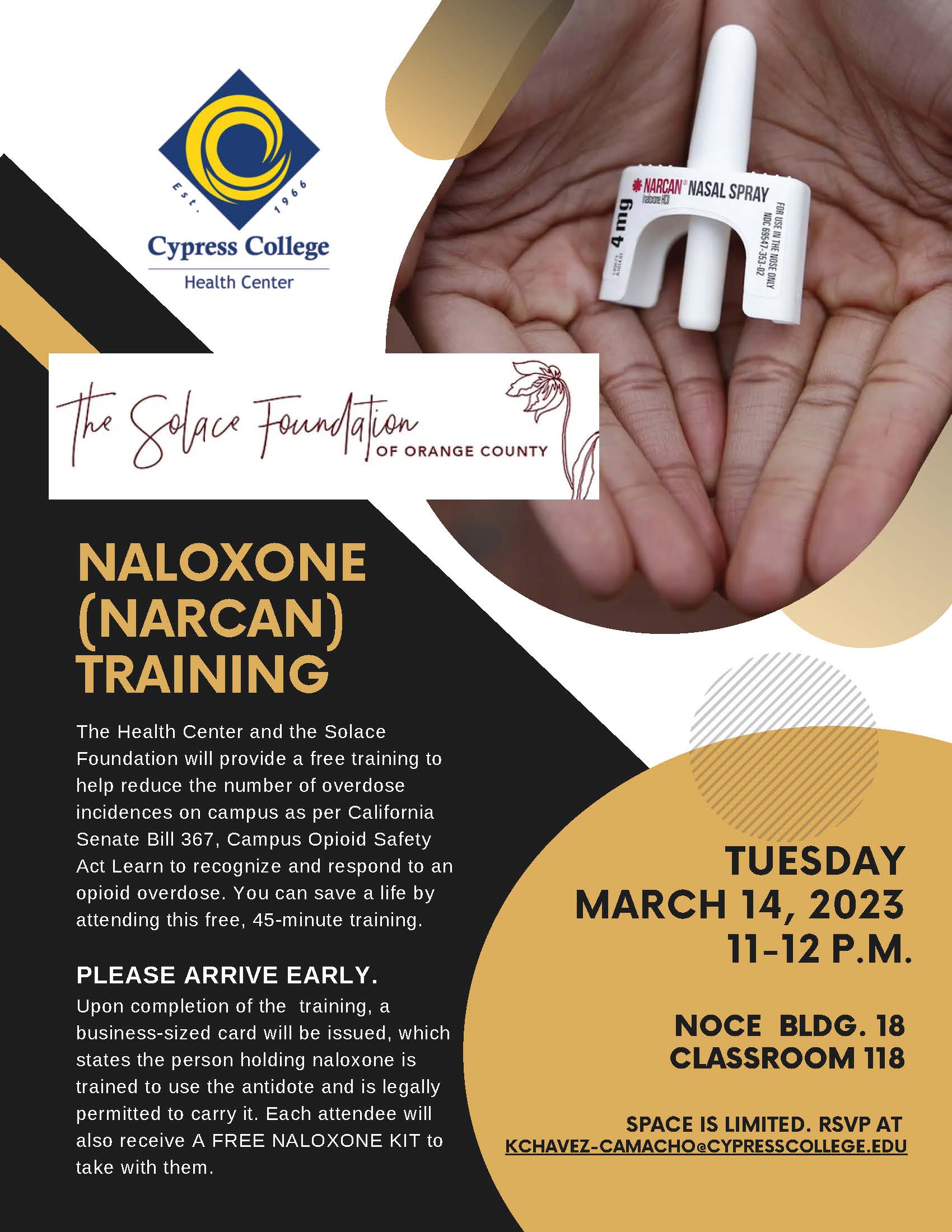 The Cypress College Health Center and The Solace Foundation of Orange County are providing Naloxone training on March 24, 2023 at 11 a.m. in CCCPLX Lecture Hall #216.
This free training is being provided to help reduce the number of overdose incidences on campus as per California Senate Bill 367, Campus Opioid Safety Act. Learn to recognize and respond to an opioid overdose. You can save a life by attending this free, 45-minute training.
Please arrive early. Upon completion of the training, a business-sized card will be issued, which states the person holding naloxone is
trained to use the antidote and is legally permitted to carry it. Each attendee will also receive A FREE NALOXONE KIT to take with them.
Space is limited. RSVP at kchavez-camacho@cypresscollege.edu.