Orange County Sanitation District "Find Yourself at OC San" Video Contest Deadline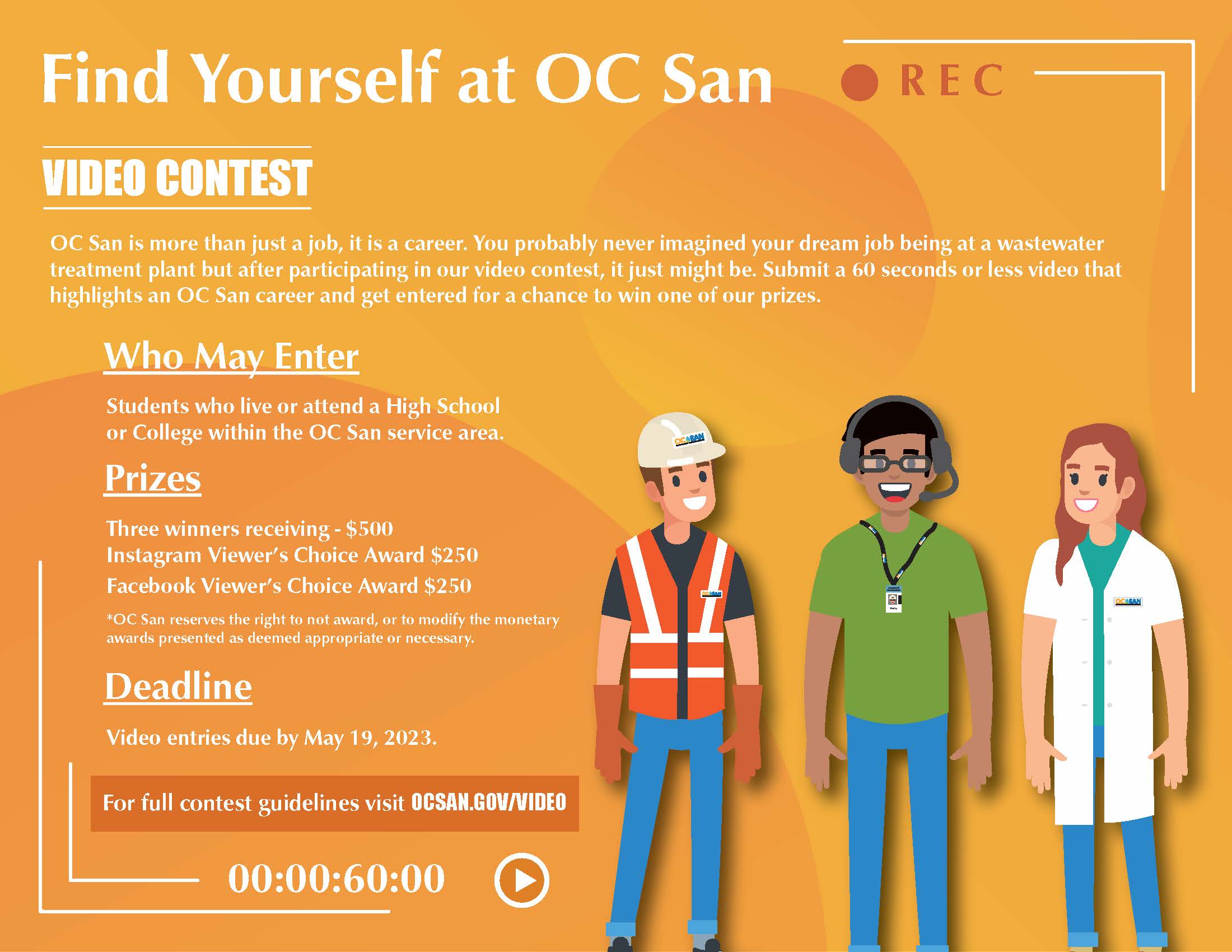 As the regional sewer provider for central and northwest Orange County, the Orange County Sanitation District (OC San) is responsible for safely collecting, treating, disposing, and recycling of over 180 million gallons of wastewater every day. As environmental stewards, their goal is to educate the younger generations on the impacts and contributions of our actions. Their goal is to help our community understand the value of wastewater. To do so, They are launching a video contest among high school and college students in their service area to spread the message that there are a multitude of career opportunities in the wastewater field.
Visit the OC San website for more information, as well as guidelines and entry form.