Spring 2023 Loan Orientations
April 4 @ 10:15 am

-

11:45 am

|

Recurring Event

(See all)

One event on 31 Jan 2023 at 3:15 pm

One event on 15 Feb 2023 at 5:45 pm

One event on 22 Feb 2023 at 10:15 am

One event on 7 Mar 2023 at 3:15 pm

One event on 29 Mar 2023 at 5:45 pm

One event on 4 Apr 2023 at 10:15 am

One event on 26 Apr 2023 at 3:15 pm

One event on 10 May 2023 at 10:15 am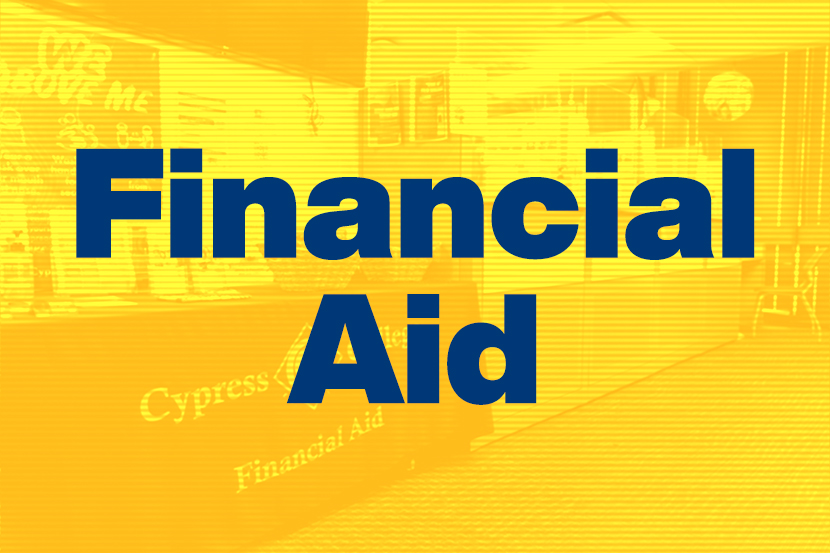 An educational loan is a form of financial aid that must be repaid, with interest. Grants, scholarships, work-study and other forms of gift aid typically cover the full cost of an education at Cypress College. However, some students find that they must supplement their savings with student loans.
Community colleges remain an affordable option for students. Loan debt and increasing loan default rates are concerning for Financial Aid Offices due to the impact it can have on the institution. As a result, the Cypress College Financial Aid Office has adopted the following loan procedures for student borrowers. These procedures were implemented due to increasing student loan debt for graduates who eventually earn a BA/BS degree. Therefore, Cypress College Financial Aid has a strict policy on established loan limits to (1) help students minimize debt, (2) help students keep aggregate loan eligibility available for when they transfer to four-year institutions, and (3) help improve financial literacy and responsibility so that future economic hardships and credit damage can be prevented.
The Cypress College Financial Aid Office strongly discourages students to borrow loans without first discussing their options with a Financial Aid Technician.
If you are interested in obtaining a loan, please contact Loan Coordinator Nishad Marathe at nmarathe@cypresscollege.edu.
Deadline to submit spring 2023 loan application: Friday, May 12, 2023.
Online Loan Orientations
Wednesday, January 18, 2023 @ 10:15 – 11:45 a.m.
Wednesday, February 15, 2023 @ 5:45 – 7:15 p.m.
Tuesday, March 7, 2023 @ 3:15 – 4:45 p.m.
Tuesday, April 4, 2023 @ 10:15 – 11:45 a.m.
Wednesday, April 26, 2023 @ 3:15 – 4:45 p.m.
Wednesday, May 10, 2023 10:15 – 11:45 a.m.
In-Person Orientations
Tuesday, January 31, 2023 @ 3:15 – 4:45p.m. CCCPLX-414
Wednesday, February 22, 2023 @ 10:15 – 11:45 a.m. CCCPLX-414
Tuesday, March 29, 2023 @ 5:45 – 7:15 p.m. CCCPLX-414