The Moral Courage Method of Communicating Across Divides
18 Nov 2022 @ 9:00 am

-

10:30 am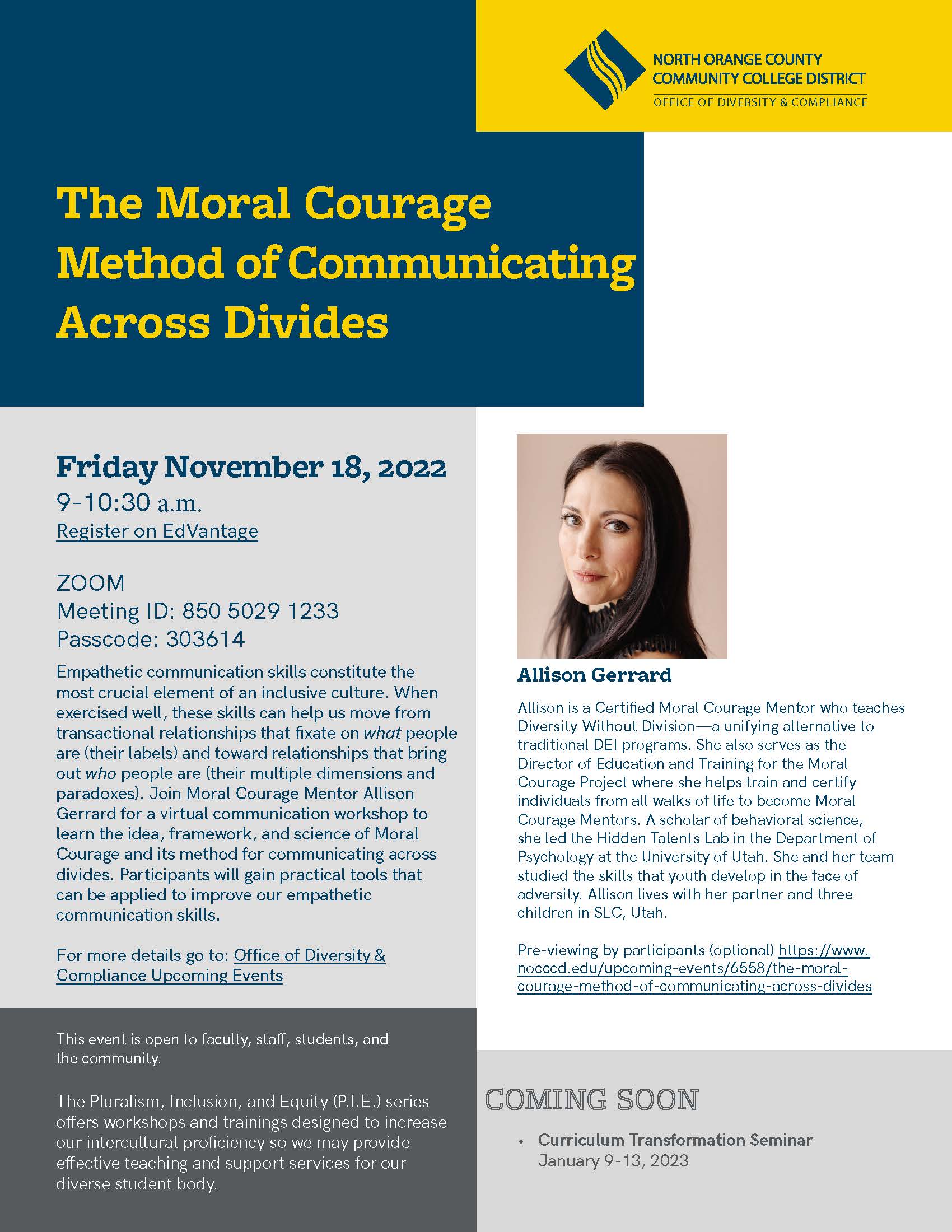 Zoom Meeting ID: 850 5029 1233
Passcode: 303614
Event is open to Faculty, Staff, Students and Community
The Pluralism, Inclusion, and Equity (P.I.E.) series offers workshops and trainings designed to increase our intercultural proficiency so we may provide effective teaching and support services for our diverse student body.
Empathetic communication skills constitute the most crucial element of an inclusive culture. When exercised well, these skills can help us move from transactional relationships that fixate on what people are (their labels) and toward relationships that bring out who people are (their multiple dimensions and paradoxes)." Join Moral Courage Mentor Allison Gerrard for a virtual communication workshop to learn the idea, framework, and science of Moral Courage and its method for communicating across divides. Participants will gain practical tools that can be applied to improve our empathetic communication skills.
Pre-viewing by participants (optional).
For more information about these and other events please visit the District webpage, Upcoming Events.