Transfer Fair
3 Oct 2019 @ 10:00 am

-

1:00 pm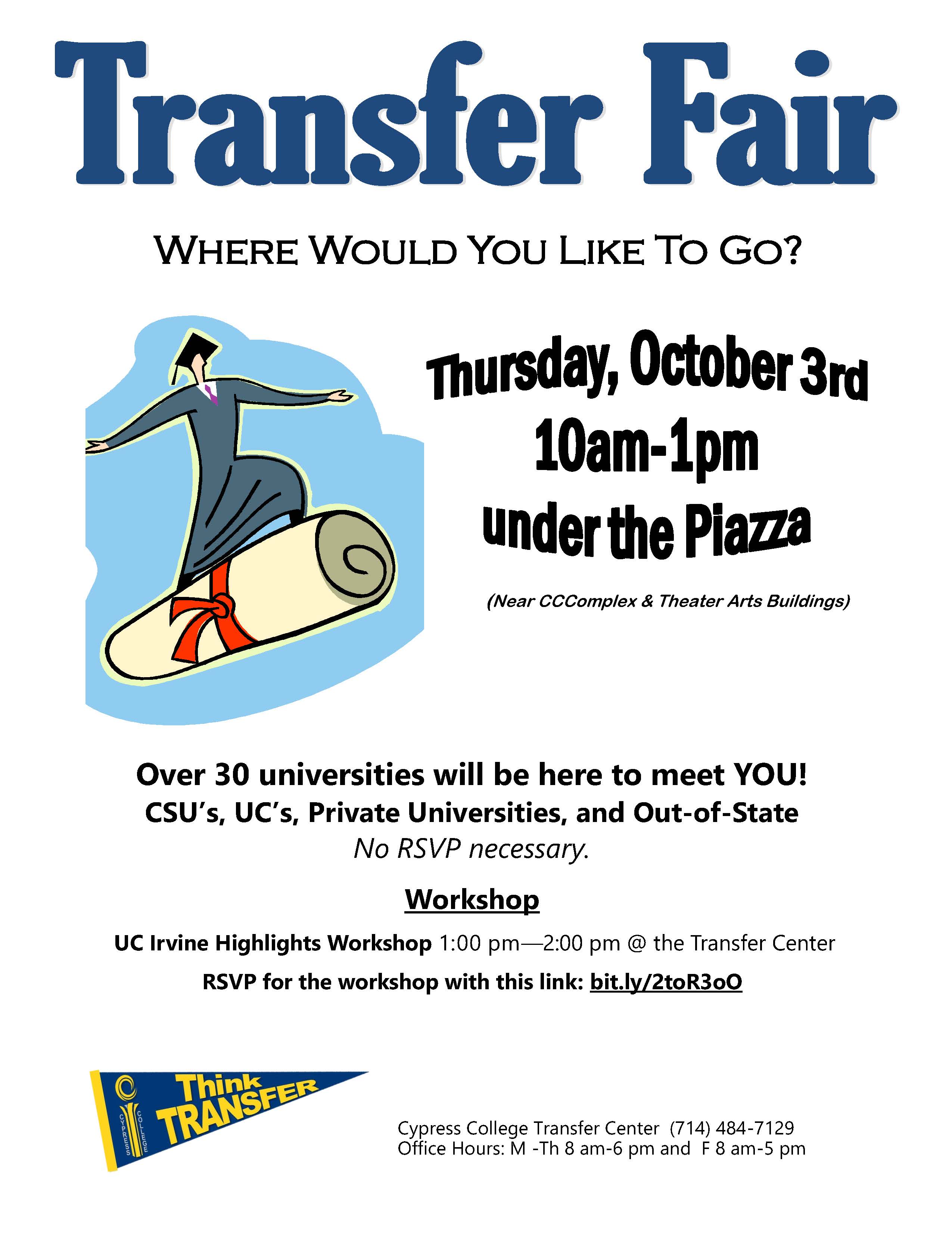 Meet with over 30 universities from CSUs, UCs, private, and out-of-state schools! The Transfer Fair will be held under the Piazza, near the CCCPLX Building and the Theater. There will be opportunity drawings and free snacks!
Workshops and University Representative Appointments will be announced in September.
Cypress College Transfer Center
2nd Floor, Student Center, (714) 484-7129
Office Hours: Monday – Thursday 8 a.m. – 6 p.m., Friday 8 a.m. – 5 p.m.
Campuses Attending This Year's Transfer Fair
American University of Health Sciences
Azusa Pacific University
Biola University
Brandman University
California Southern University
Chapman University
CSU Fullerton
CSULB College of Education
CSULB College of Engineering
CSULB Health Care Administration
DeVry University
Grand Canyon University
Hope University
Marymount California University
National University
New School of Architecture & Design
Trident University
Trinity Law School
UC Irvine
UC Riverside
Union Institute & University
University of La Verne
University of Phoenix
University of Redlands
Vanguard University
Webster University
West Coast University
West Lost Angeles College, Dental B.A. Program
Westcliff University