Fact Sheet
---
Name: Cypress College
Description: Cypress College is a public two-year campus providing educational excellence in the North Orange County (CA) area. The college primarily serves the communities of Anaheim, Buena Park, Cypress, Garden Grove, La Palma, Los Alamitos, Seal Beach, and Stanton. Cypress College is one of three institutions in the North Orange County Community College District and one of 116 in the California Community College System — the largest system of higher education in the world. Cypress College enrolls approximately 16,000 students each semester.
Location: The Cypress College campus is located at the intersection of Valley View Street and Lincoln Avenue in the City of Cypress. The is easily accessible from several Southern California freeways, including the 5, 91, 605, 22 and 405, and is in close proximity to major tourist destinations such as Disney's California Resorts and Knott's Berry Farm.
Accreditation: The college is accredited by the Accrediting Commission for Community and Junior Colleges of the Western Association of Schools and Colleges, an institutional accrediting body recognized by the Commission on Recognition of Postsecondary Accreditation and the U.S. Department of Education.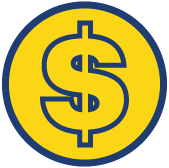 Cost: A Cypress College education costs state residents $46 per unit, California's lowest tuition. Financial aid and scholarships also are available to qualifying students.
---
Leadership: JoAnna Schilling, Ph.D. became Cypress College's 12th president in July, 2017. In that role she is responsible for all aspects of the college's instructional programs and services as well as ensuring that the college is meeting the needs of the students and communities it serves. Dr. Schilling brings a wealth of experience as an educational leader with strengths in partnership development, enrollment management, and accreditation. Colleagues describe her as a transformational leader who is collaborative, empowering, inclusive, visionary, and personable. Dr. Schilling previously served as Interim Vice President of Academic Affairs at Rio Hondo College, where she also worked in multiple roles as the Dean of Arts and Cultural Programs, Continuing and Contract Education, and Interim Vice President of Academic Affairs from 2006- 2012. From 2012 to 2016, Dr. Schilling served at Cerritos College as Vice President of Academic Affairs/Assistant Superintendent. Dr. Schilling has a doctorate in education from Oregon State University, an MFA in Playwriting from Carnegie Mellon University, and a BA in English from Smith College.
---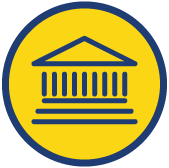 Governance: The North Orange County Community College District is headed by Chancellor Dr. Byron D. Clift Breland Elected members of the Board of Trustees are: Ryan Bent; Stephen T. Blount; Jeffrey P. Brown; Dr. Barbara Dunsheath; Ed Lopez; and Jacqueline Rodarte.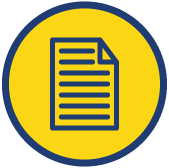 Educational Opportunities: Cypress College offers 56 university-transfer majors, 176 career- certificate programs, and degrees in 73 areas of study. The college's traditional semesters begin in January and August, while short-term courses start throughout the year.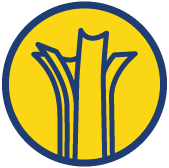 Campus: Cypress College is built on 110 acres. Construction began just 90 days before the college opened for instruction in September 1966. Today, the campus features 17 major buildings.
HSI: The federal government has designated Cypress College as a Hispanic-Serving Institution.
---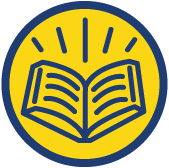 Areas of Study: Cypress College has 10 instructional divisions, all headed by a dean: Business and Computer Information Systems (Dr. Treisa Cassens, Interim Dean); Counseling and Student Development (Dr. Troy Davis, Dean); Fine Arts (Dr. Kellori Dower); Health Science (Colin Preston, Dean); Language Arts (Janet Vera, Dean); Library/Learning Resources (Dr. Treisa Cassens, Dean); Kinesiology (Colin Preston, Dean); Science/Engineering/Mathematics (Patricia Menchaca, Dean); Social Science (Vacant); and Career Technical Education (Margaret Fernandez, Interim Dean).
Administration: In addition to Dr. Schilling, campus administration includes: Dr. Kathleen Reiland, Vice President, Instruction; Dr. Paul de Dios, Vice President, Student Services; Dr. Stephen Schoonmaker, Acting Vice President, Administrative Services; Bryan Ventura, Director of Institutional Research and Planning; Howard Kummerman, Executive Director, Foundation and Community Relations; and Marc Posner, Director of Campus Communications.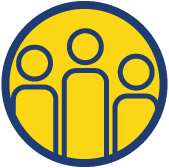 Employees: Cypress College employs more than 215 full-time faculty, over 400 part-time instructors, roughly 245 support staff and approximately 40 managers.
---
Address: 9200 Valley View Street, Cypress, CA, 90630
Phone: (714) 484-7000
Website: www.cypresscollege.edu
Media Contact: Office of Campus Communications, (714) 484-7006 or news@cypresscollege.edu