Ann Sheridan-Solis, C.P.A.
---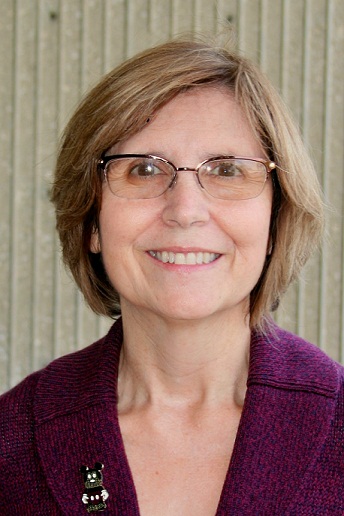 Email: asolis@cypresscollege.edu
Phone: (714) 484-7000 Ext: 48037
Office Hours:
Location: Business Division (Room 206-15) 2nd Floor – Business Building
---
About Professor Sheridan-Solis
I have been teaching Accounting since 1999 at Cypress College, Mount San Antonio College, Rio Hondo College, and Fullerton College.
Education
Bachelor of Science Degree, Accounting, Cal Poly Pomona University
Associate Arts Degree, Mount San Antonio College
Experience
I am a Certified Public Accountant. I have experience as a financial statement auditor specializing in not-for-profit entities. Additionally, I audited governmental entities and various corporate entities. I also gained experience teaching in-house audit seminars for a CPA firm and teaching for Becker CPA Exam Review course.
Interests
I love to read, go for nature walks, and to enjoy life! I am always interested in assisting my students in reaching their goals and objectives. I have helped many students to transfer to four-year universities, applying for scholarships, preparing for the CPA exam, and in getting accounting jobs with various entities, such as cities, school districts, the Board of Equalization (BOE) and the Defense Contract Audit Agency (DCAA).
Recommended Course
ACCT 102 Managerial Accounting
Students will learn how to:
prepare and analyze the flow of costs in a business using the job order cost system and the process cost system.
compute and apply variance analysis for decision making purposes.
Classes
ACCT 102 Hybrid-Online Managerial Accounting
Prerequisite
ACCT 101 C
Advisory
To be successful in completing this course, students should have completed, at a minimum, CIS 111 C: Computer Information Systems, CIS 103 C: Microsoft Excel and PowerPoint, and MATH 041 C: College Algebra.
Course Description
This course provides the foundation for the study of how managers use accounting information in decision-making, planning, directing operations and controlling. It focuses on cost terms and concepts, cost behavior, cost structure and cost-volume-profit analysis. This course includes issues relating to cost systems, cost control, profit planning, and performance analysis in manufacturing and service environments
Course Requirements
Textbook: Accounting Tools for Business Decision Making, by Paul Kimmel, 6th edition, Publisher: John Wiley & Sons, 2015. Wiley Plus Access Code to complete homework is included with textbook package
Hardware & Software: Computer with Internet Connection, Supported Internet Browser: Windows-Internet Explorer or Macintosh-Firefox or Google-Chrome. (FYI: If students have any problems using Internet Explorer with our course website, please download and use Firefox or Chrome.)
Online/Computer Skills Needed: Students are expected to be able to browse the Internet with ease, to use email, to submit emails with attachments, to post messages and replies using discussion forums, to word-process, and to create excel spreadsheets.
Online Tips for Success: Students are expected to be motivated, independent workers that will regularly log into our course web site to perform course activities on a weekly basis as required in the course schedule. It is important that students meet course deadlines in a timely manner and use course materials to successfully progress in this hybrid-online course. To be an active student in this hybrid-online course, students are required to submit assignments and attend class meetings on a weekly basis per the course schedule.
Hybrid Online Classroom Format
This class will be conducted online utilizing a Canvas online course management system and can be accessed at cypresscollege.instructure.com.
Tentative Course Outline
This hybrid-online course covers 11 chapters. For each chapter, there will be both online and on-campus quizzes, homework exercises, and case study activities. A written assignment including a paper that is 800 words minimum length. A team project including a written paper that is 800 words minimum length and a team presentation with a power point file. There will also be three exams and a final exam.
Important Reminder
For this hybrid-online course, students are required to attend on-campus meetings and complete online participation hours per the schedule of assignments on a weekly basis.