Bill Woodson, A.A., B.A.
---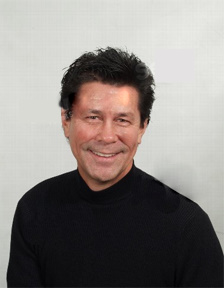 ---
About Professor Woodson
Bill Woodson is a designer, writer, and sustainability consultant. Bill is an active professional, currently on a long-term assignment with the Los Angeles Unified School District where he uses his many years of experience with school design and construction to help build and rebuild schools as part of the District's $6 billion building and modernization program. He welcomes the opportunity to share his experience and knowledge of sustainability and high performance buildings through teaching as an adjunct faculty at Cypress College.
Bill was the founder and managing principal of W Consulting, an eco-efficiencies company where he helped companies develop approaches to save money and create new profit streams through sustainability and green approaches.
Bill is a graduate of the USC School of Architecture and UCI where he studied Environmental Design.
When he is not working, he enjoys writing and performing music. Bill is also a long-time volunteer leader for Habitat for Humanity Global Village, where he leads teams to help build houses around the world.
Recommended Course
Sustainability is often defined as "the three E's," that is Equality, Economy and the Environment. The courses I am recommending are an attempt to touch on these concepts. They are broad and general because the study of sustainability is vast. Sustainability covers many aspects of our technological and scientific bodies of knowledge as well as discourse of the concepts involved in many different and seemingly unrelated areas of study.
ENGL 102C Introduction to Literature — This course is recommended to instill the discipline of reading and writing on varied subjects.
SOC 101C Introduction to Sociology — I chose this course because of how some of the problems faced in incorporating sustainability concepts can have great sociological implications.
ENGR 102C Introduction to Engineering — This course is important because many of the technological approaches to sustainability and high performance building are based in science, technology, and innovation.