Elaine S N Folayan, Ph.D.
---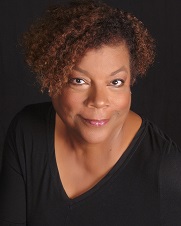 Email: efolayan@cypresscollege.edu
Phone: (714) 484-7169
Office Hours: Please email.
Location: You may set up an appointment via Skype.
---
About Professor Folayan
As a lifelong learner, I have been fortunate to study and teach in many places in the United States, Kenya, and Zimbabwe. I have never had a bad experience as a teacher nor as a student. "Always Look for the Lesson" has been my motto, which has turned some pretty harrowing experiences into the funniest times of my life.
My Teaching Philosophy
I believe in meeting you, the student, wherever you are when you come to campus. It does not matter if you come to Cypress College from an area high school, a private school, a home school, or a school in another country. At Cypress, we understand the importance of recognizing and respecting all students. Our goal is to provide a safe environment for all students to develop into strong college graduates and successful human beings.
My classes take advantage of the Internet and many mobile technologies to enhance learning. Students work in groups and individually to build presentations and web pages, sharing what they have discovered during the semester. The final projects, which incorporate various media, show not only what students learned, but also how creative their expression can be.
Recommended Course
English 60 C – The Legacy Program
This is the first in a series of courses required by the Legacy Program. This section of English 60 C is an introduction to college writing, focusing on the black experience in the United States. The reading, related films, discussions, and writing assignments will examine some aspect of the economic, social, psychological, or spiritual lives of black people in the US.
This semester, we are reading The Bluest Eye (Morrison), The Girl Who Fell from the Sky (Durrow), and Americanah (Chimamanda) as our point of departure from which we will explore perspectives on racial identity. The discussion topics may be a bit of a surprise, but the class promises to be as engaging as it may be challenging.
Books and some supplies for this class are furnished by the Legacy Program.
Resources
Cypress College Library Databases
Please use the following databases for research assignments in English 60 C and English 100 C. Remember, you must use your user ID and password to access the databases when you are off campus.