Katalin Angelov
---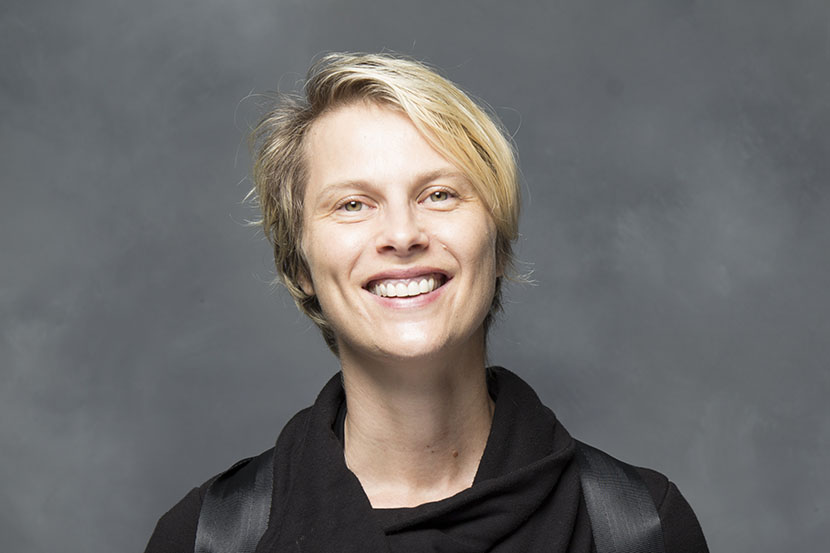 Email: kangelov@cypresscollege.edu
Phone: (714) 484-7030
Office Hours: Tuesday 11:15 a.m. -1:30 p.m. and Thursday 11:15 a.m.- 1:30 p.m.
Location: Fine Arts, Room 208
---
About Professor Angelov
Kati Angelov teaches motion design, animation, projection mapping and other multimedia entertainment classes at the Media Arts Designs department at Cypress College. Kati has an MFA in Animation and Digital Arts from the School of Cinematic Arts at USC. She has a BLA in liberal arts from the Evergreen State College, in Washington state.
Kati's particular area of interest is Motion Design, 2D animation and emerging technologies such as Projection Mapping. Her professional experience is in Motion Design, 2D Animation, Character Design and Illustration. Her employment history includes The Annenberg School of Communication, The Labyrinth Project, HUCK magazine UK, and the Walt Disney Company. Learn more at www.katiangelov.com.
Courses Professor Angelov teaches include:
MAD 100 & MAD 101 – Intro to Media Arts Design
MAD 107 – Motion Graphics I
MAD 134 & MAD 135 – Digital Imaging
MAD 180 & MAD 181 – Video Editing
MAD 187 – Motion Graphics II
MAD 193 – Intro to 2D Animation
MAD 200 – Storyboarding, Visual Development, and Comics
MAD 201 – 3D Typography for Media Design
MAD 203 – Intermediate 2D Animation
MAD 207 – Projection Mapping for Live Entertainment
Interests
Hobbies
Motion Design and Projection Mapping
Traditional Illustration
Yoga
Recommended Courses
MAD 207 – Projection Mapping for Live Entertainment
This course is an overview of the many uses of projection mapping with an emphasis on 2D and 3D design resulting in digital presentation. Students create projection mapping projects for public display.
Advisory: MAD 101 C, MAD 107 C and MAD 108 C.
Transferability: CSU, UC
Example: Student Installation Art – The Living Cube
MAD 201 – 3D Typography for Media Design
This is an intermediate course in typography/graphic design. Students will learn 3D typography through explorations in different software. Advisory: MAD 100 C and MAD 101 C.
Transferability: CSU, UC
MAD 107 – Motion Graphics I and II
This course introduces students to the art of motion design. Projects like product ad, title design, info-graphics, logo animation will be assigned during the course to teach students how to preplan, design, animate a project, but also, how to use current industry software to achieve these goals. They will understand the design and technical challenges posed by motion design and will create projects that are used in the fields of advertising, commercial animation, music performance, theater entertainment and film.
Transferability: CSU, UC
Example: Cypress College Motion Design Demo Reel