Kristin Campbell, B.A., M.F.A.
---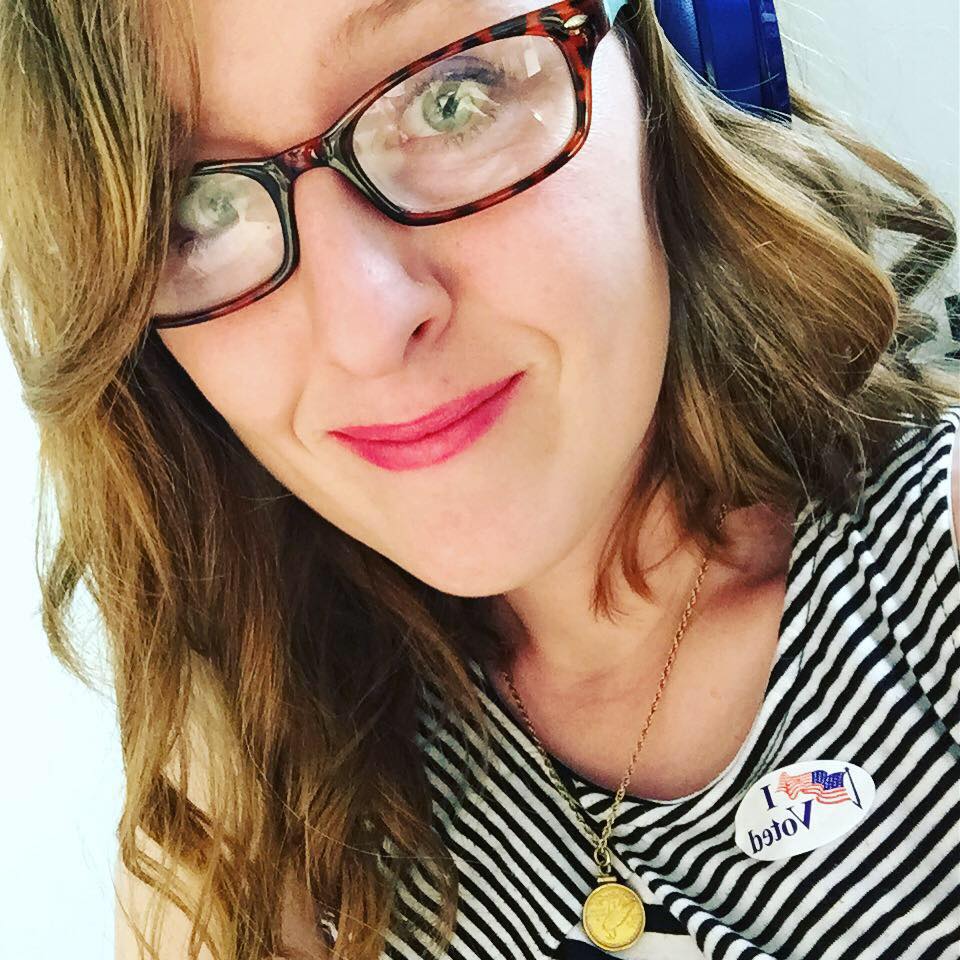 ---
About Professor Campbell
I've had the pleasure of teaching at Cypress College for two years. Currently, I teach stage crew-related courses in both the theater and dance departments. I also teach THEA 100C: Introduction to Theater, THEA 146C: Scene Painting and THEA 140C: Introduction to Theater Design.
I'm originally from Iowa, where I received my B.A. in Studio Art and Theatre at The University of Iowa. After briefly working in Washington D.C. as a properties artisan and scenic designer, I moved to Fullerton, California, where I earned my Masters of Fine Arts with special emphasis in Scenic and Projections Design.
I'm currently a freelance designer and adjunct instructor in the Orange County and Los Angeles areas. I love to design for theatrical events but my real passion lies with education. I'm so thankful for the welcoming home my students and fellow faculty at Cypress College have offered.
If you're interested in taking one of my classes, please don't hesitate to contact me.
Recommended Course
THEA 100C: Introduction to Theater
"Designed for students who wish to explore the basic elements that comprise the act of the theater from theory to practice. Admission to theater performance not to exceed $50."
Taking a theater class can be intimidating. Maybe you've never experienced live theater or maybe the thought of performing in front of classmates is terrifying. Introduction to Theater is a warm class with an open environment for those that know nothing about theater and for those of you with more experience. If you're interested in what theater is about, this is the class for you! No prerequisites and open to all majors.
Resources
Goldstar offers discounted tickets to live events including concerts, sporting events and live theater. There are some fantastic theater companies in Orange County. If money is the only reason you aren't exploring theater, Goldstar can help with significantly discounted tickets.
The Frame is a 15-25 minute podcast offered by 89.3 KPCC, Southern California Public Radio's station. It airs five times a week and is "a daily chronicle of creativity in film, TV, music, arts and entertainment" with host John Horn. It often covers art-related topics that are obtainable to those that live in Southern California. You can listen to The Frame at the NPR site (link above). If you enjoy it as much as I do, you can subscribe there as well.