Kseniya Orlovska, B.A., M.A. Psychology, Ph.D.
---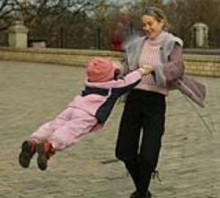 ---
About Professor Orlovska
Kseniya Orlovska earned her BA in General Psychology and MA in Organizational and Management Psychology from the Odessa National University in Ukraine. She completed her PhD in Pedagogical and Educational Psychology at the National Pedagogical University of Ukraine.
She received two Awards from President of Ukraine for outstanding input in early childhood education, and a Presidential Award for the outstanding service to the community in USA.
Kseniya approached early childhood education field by creating and delivering educational programs to the street children in her native city Odessa (Ukraine). Later, she was able to share this experience and learn a lot about early childhood education in many different countries through her work for United Nations and Council of Europe. Later, she expanded her experience by working with Early Childhood Education Centers and Universities in France, Germany, Spain, Poland, Russia, Azerbaijan, Armenia, Egypt, etc.
Resources
American Psychological Association
The American Psychological Association (APA) is a scientific and professional organization that represents psychologists in the United States.