Leslie Palmer, M.L.I.S., B.A., A.A.
---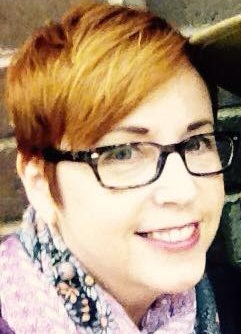 ---
About Librarian Palmer
I have been a Librarian at Cypress College for a total of 3 1/2 years: 2 1/2 years as an adjunct librarian, and one year as a full-time faculty member. I love to help Cypress students find research resources and alleviate their fears about doing college research.
In my spare time I collect vinyl records and am also a DJ on weekends.
Education
Masters degree in Library and Information Sciences from San Jose State University
Bachelor degree in Liberal Studies from Cal State University at Fullerton
A.A. degree from Orange Coast College
Recommended Course
LIB 100 C: Introduction to Library Research
Interested in earning 1 unit of credit and learning how to do the kind of research that will get you great grades? Take LIB 100, it works! LIB 100 C is a hybrid class and features an introduction to traditional and electronic methods of research including the Internet. Students learn to locate, evaluate and correctly cite the information selected for use.