Marcus W. Marquardt, B.A., M.A.
---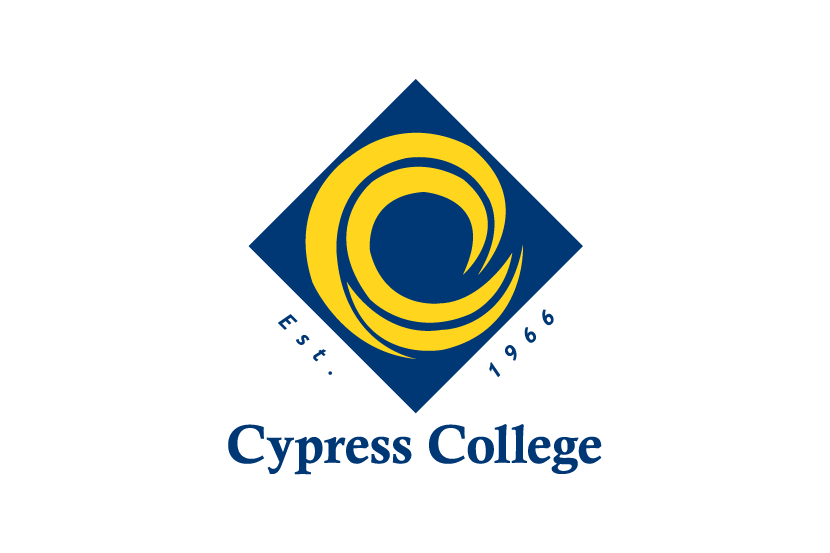 Email: mmarquardt@cypresscollege.edu
Phone: (714) 484-7283 Ext: 8194
Office Hours: Monday/Tuesday 3:15-4:15 p.m., Wednesday 1:05-2:05 p.m., Thursday 11:50-12:50 p.m.
Location: Monday/Tuesday-Hospital Wednesday/Thursday-Cypress College, Health Sciences Office, Room 200
---
About Professor Marquardt
Educational Background
Graduate of San Bernardino Valley College, Psychiatric Technician Program in 1986. Earned an A.A. degree and an A.S. degree from Citrus College, Glendora California in 2000. Bachelor of Arts degree earned in Psychology from California State University, Los Angeles in 2004. Master of Arts Degree earned in Sociology from California State University, Los Angeles in 2010.
Professional Background
Psychiatric Technician 1986-2002, Lanterman Developmental Center—LOC Skilled Nursing, ICF-Behavior Adjustment Program, Behavior Intervention and Training Team (Consultant for FD Lanterman, Eastern Los Angeles, and San Gabrial/Pomona Regional Centers), Senior Psychiatric Technician-Behavioral Adjustment Program at Lanterman Developmental Center, Direct Support Professional Trainer at LACOE and Baldy View ROP, CPI Trainer, Administrator and Staff Development Trainer for ICF, Children's, and Specialized Treatment Facilities in Los Angeles County, Adjunct Faculty-San Bernardino Valley College/Psychiatric Technician Program, Adjunct Faculty-Mount San Antonio Community College/Psychiatric Technician Program and ESL/Medical Interpretation Program, Full Time Faculty-Cypress College/Psychiatric Technician Program, Mentor for PUENTE Program, Professional Item Writing Consultant for the Board of Vocational Nursing and Psychiatric Technician Examiners.
Current Teaching Assignments
PT 110 Nursing Science I—This course introduces the basic principles and concepts of health care. Scientific principles of nursing care are introduced. Principles discussed in lecture will be applied in the clinical setting. Class meets at Fairview Developmental Center two days per week and at Cypress College two days per week.
PT 125 Developmental Disabilities II—This course studies the causes and prevention of behaviors displayed by individuals with varying degrees of developmental disabilities. The clinical application of the principles of behavior modification is stressed. Class meets at Fairview Developmental Center two days per week and at Cypress College two days per week.
Recommended Courses
HS 145
Survey of Medical Terminology-this course will expose the Psychiatric Technician Student to the use of medical language in various hospital and clinical settings.
HS 030
Calculations for Medications-this course is designed to review math skills and utilize measurement systems and calculation methods for the preparation of patient medications for administration by health care providers.
Program Requirements
Minimum Standards for Applicants
Eligible for admission to Cypress College.
Graduation from high school, completion of the General Education Development (GED) test with a minimum score of 45, or passing the high school proficiency examination. Possession of an associate degree or higher satisfies this requirement.
Completion of ENGL 58/ESL 185 or a comparable course with a grade of "C" or better, or submission of test scores that indicate eligibility for ENGL 60/ESL 186.
Completion of Biology 160 and Psychology 101 with a "C" or better or provide transcript showing courses in progress.
Application Procedure
Meet with a counselor to determine fulfillment of minimum standards. To make a Counseling appointment call the Counseling Center at (714) 484-7015. The Counseling Center is located on the 2nd floor of the Student Center-Located off Parking Lot #1.
Complete the Psychiatric Technician program application which may be obtained for the Health Science Application office or the Health Science Division office, 2nd Floor of the Technical Education building, room 200.
Attach supporting documentation. This includes a copy of high school diploma, GED, or college degree and proof of meeting the minimum standards of application.
Prerequisites for Psychiatric Technician Program
PSY 101 General Psychology, 3 Units
BIOL 160 Anatomy & Physiology, 3 Units
Co-Requisite in First Semester
PSY 139 Developmental Psychology, 3 Units. This course will prepare the Psychiatric Technician Student to explore topics related to normal psychological development and how to relate developmental theory to individuals with varying degrees of developmental disabilities.
Selection Criteria
Twenty-four students are selected for admission each fall and spring semesters.
Applicants who meet the minimum standards will assigned points based on required prerequisites completed or in progress.
Upon selection for the program, but prior to the start of classes, the candidate will be required to obtain a physical examination and show proof of required immunizations. The Cypress College Student Health Center is available to assist students with examinations by appointment at (714) 484-7361.
Students selected for admission to the program must obtain a Professional Provider level cardiopulmonary resuscitation (CPR) card prior to attending clinical training and must maintain current certification throughout the program.
If you have been convicted of a criminal offense, your eligibility to enroll in the program may be affected. All students will be fingerprinted and cleared by the FBI and the Department of Justice (DOJ) before enrolling in PT 110.
Electives
COUN 140 Educational Planning—this course is intended to orientate new students to college life and responsibilities while at Cypress College and to assist the student to develop an educational plan.
HS 52 Selected Topics in Health Sciences—Skills Lab
HS 80 Selected Topics/State Board Review Course
Resources
California Department of Developmental Services
This is the Department of Developmental Services website for the State of California with links to information regarding Regional Centers, statewide job links, community updates and many more helpful links.
California Association of Psychiatric Technicians
California Association of Psychiatric Technicians (CAPT)This site will provide information regarding current salary and job trends for Psychiatric Technicians. Currently the salary range is $17 – $33 per hour and $36,400 – $70,290 per year.
California Department of Mental Health
This site will provide information regarding the California Department of Mental Health, employment examination, and state hospital locations throughout the state.
California Prison Health Care website. Provides links to jobs in the California Prison System, background information, and job trends. For more info contact 1-877-793-HIRE (4473) or email MedCareers@cdcr.ca.gov
For more information regarding the Cypress College Psychiatric Technician Program call the Program Director at (714) 484-7283 or the Program Counselor at (714) 484-7270.