Margaret Mohr, B.A., M.A.
---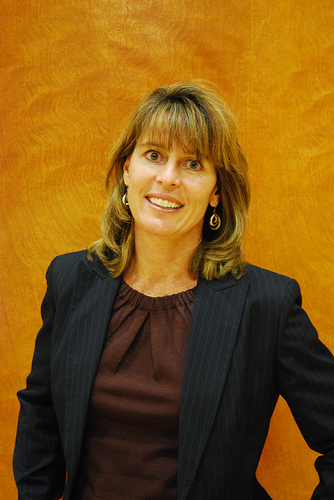 Email: mmohr@cypresscollege.edu
Phone: (714) 484-7366
Office Hours: Monday, Tuesday, Wednesday, Thursday 2-3 p.m.
Location: Kinesiology Department
---
About Professor Mohr
I have been a professor at Cypress College for a 12 years. I feel blessed to love my job and work with great students and athletes. My life has been physical education and athletics.
As a hyper child I was always active and that has continued into adulthood. I attended Long Beach State on a basketball scholarship and received a FREE degree!
I have coached and taught at Long Beach State University, Santa Clara University, and Long Beach Wilson High School. In addition, I coached two seasons with the LA Sparks of the WNBA.
I teach PE 129 Step Aerobics, PE 114 Cardivascular Conditioning, PE 231 Elementary Movement, PE 250 Sport in U.S. Soceity, PE 252 Intro to Physical Education and coach the Women's Basketball Team.
I hope to inspire my students and athletes to pursue healthy and successful personal and professional lives.
Recommended Course
KIN 252 C Intro to Physical Education
This class gives those of you who may be interested in the active field of Kinesiology and Athletics an opportunity to learn about all the different areas of this academic discipline. You will hear from successful guest speakers working in many fields that you may be interested in. A great course to help you decide if Kinesiology is the major for you.