Pamela Sorooshian-Tafti, M.A.
---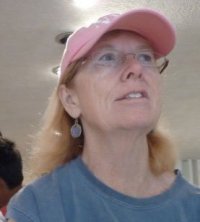 ---
About Professor Sorooshian-Tafti
Over the past thirty years, I have taught economics and statistics at Pepperdine University, University of Southern California, California State University Long Beach, and Cerritos College. Of all of these, my first love is teaching at the community college level, and Cypress College has always been my favorite. In fact, all three of my own children have attended Cypress College.
In addition to teaching economics, I also manage the Cypress College Campus Theater Box Office. So, if you want to see a great musical, play, or dance concert, come on over to the Campus Theater and I'll be glad to sell you a ticket.
Recommended Course
ECON 100C Principles of Economics
Ever heard the expression, "It's the economy, stupid?" Well, there is no need to feel lost and confused. You, too, can be informed and knowledgeable about how the economy works. In this course, you will learn all about the causes of and cures for unemployment and inflation and what the government can and can't do to help. Then, the next time you want to rant and rave about what the government should (or shouldn't) be doing about the economy, you'll really know what you're talking about!