Peter Buck, B.M., M.M.
---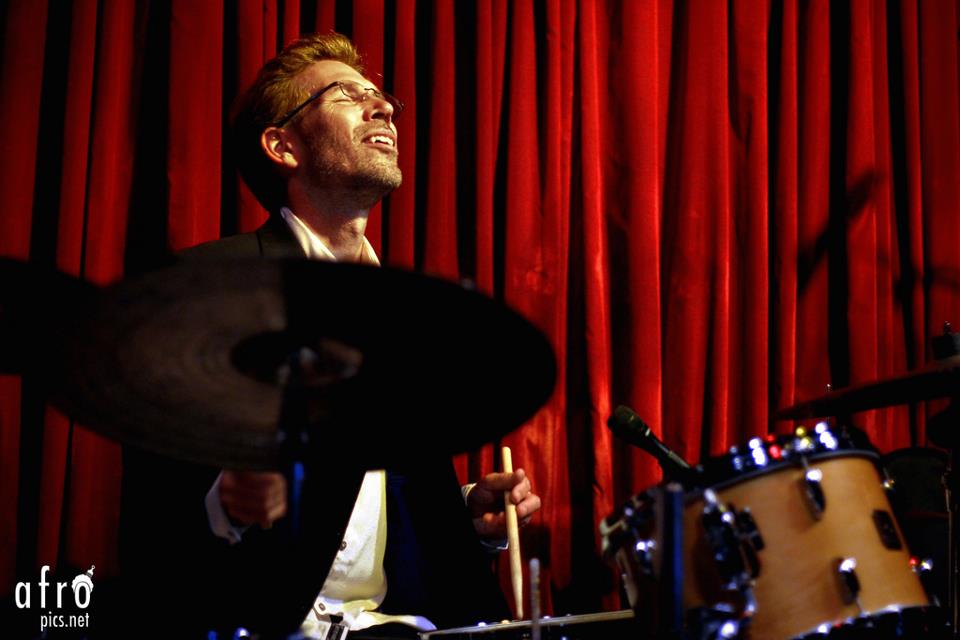 Email: pbuck@cypresscollege.edu
Phone: (714) 484-7140
Office Hours: You may leave a message for me at the Fine Arts Office phone number above, but the best way to reach me is by using my email address. In person meetings may be arranged if needed at a mutually agreed upon time in the Fine Arts Building.
Location: Fine Arts Building
---
About Professor Buck
I have been a professional musician in Los Angeles for almost 25 years. I have had the opportunity to tour throughout most of the world, performing with famous artists and many more not-so-famous artists. Although I have played virtually every style of music, I consider myself to be a jazz musician and have released two CDs, "Buck's Vibe" and "Buck's Vibe 2" which feature my original compositions. I have been a music professor here at Cypress College since the beginning of 2005, and I absolutely love sharing my musical expertise and life experiences in order to further the education of my students.
Education
Master of Music-Jazz Studies
University of Southern California
Pi Kappa Lambda Honors
Bachelor of Music-Percussion Performance
Berklee College of Music
Magna Cum Laude
Teaching
Adjunct Professor – Cypress College (January 2005-present)

Jazz History
Music Appreciation
Applied Music Coordinator
Jazz Band
Swing Band
Percussion Ensemble
Jazz Improvisation
Music Fundamentals
Applied Music Lessons
Music Theory
Recommended Course
Jazz History MUS 113
This is a survey course which traces the history and development of jazz music from its inception to the present day. The music, both live and from recordings, is studied from a cultural, musical, historical, and sociological standpoint. Concert attendance is required.
Classes
MUS 116 Music Appreciation
Course Description
A survey of music literature from the Middle Ages to the present. Students will gain an understanding of music as an art form through listening and discussion of choral, orchestral, solo, opera, chamber and jazz works. Concert attendance is required. Open to all students, but designed for the non-music major.
Course Structure
This is a web enhanced course. In addition to our class meetings, you will participate in the course using Cypress College's course management system called Canvas available at Cypress College Canvas.
Basic computer skills will be necessary in order to be successful in this course. Students should be comfortable with web browsing, word processing, sending and receiving email, and saving work on a computer. If you do not have access to a computer off campus, there are many computer labs on campus you can use to participate in the course. Most public libraries also have computers with internet access that you can use for free.
Students will be required to log into the course website in order to complete assignments related to the online lectures, reading, and listening examples before the designated deadlines.
Textbook/Supplies
Required textbook: Changing Lives: Gustavo Dudamel, el Sistema, and the Transformative Power of Music, by Tricia Tunstall.
Publisher: W. W. Norton and Company
Resources
Ken Burns Jazz
Explore this great documentary on the history of jazz.
Jazz Musicians
Learn about the groundbreaking performers of this American art form.