Regina Rhymes, M.A., M.S.
---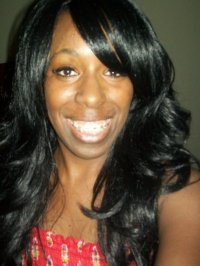 ---
About Professor Rhymes
I studied Sociology at California State University, Fullerton for my undergraduate and graduate education. To enhance my teaching skills and curriculum, I completed a Master of Science in education at National University (NU). I am an active member of Toastmasters International, an organization structured to build leadership and public speaking skills.
While at Cal State University, Fullerton, I worked as an academic advisor for the Education Opportunity Program (EOPS). This foundation has enabled me to establish a better connection and effective mentoring relationship with my students.
In addition to working in a collegiate environment, I worked as a supervisor/social worker for Big Brothers/Big Sisters of Los Angeles. My job responsibilities included: developing, implementing, and reevaluating training programs to train hundreds of volunteers on non-traditional family life, race, class, and gender issues.
The following quote reveals my attitude toward teaching and success:
"Success is to laugh often and much; to win the respect of intelligent people and the affection of children; to appreciate beauty and find the best in others; to leave the world a bit better, whether by a healthy garden patch, a redeemed social condition; to know even one life has breathed easier because you have lived this is to have succeeded." — Ralph Waldo Emerson

My goal as a Sociology Instructor is threefold: teach Sociology, train sociologists, and empower students to reach their fullest potential through academic excellence.
Regina Rhymes
Waitlist Information
You will have to place yourself on the waitlist and follow all registration procedures if a space becomes available before the class starts. I cannot alter the waitlist process, reinstate you if you are dropped, or add you if you fail to register during the waitlist invitation-to-register time window. I will not be distributing add codes during the registration period. After the class starts, I will use the waitlist to distribute add codes when possible.
For on campus classes, students must attend the first class session to be added.
For online classes, students will be notified via email if they can be added.
Being on the waitlist does not guarantee a spot in the class.
Registered students seeking textbook information should visit the Bookstore website. All books listed are required. I do not distribute syllabi early or to non-enrolled students.
Recommended Course
Sociology 275, 292, & 290
Resources