Wayne Chang, B.A., M.S.
---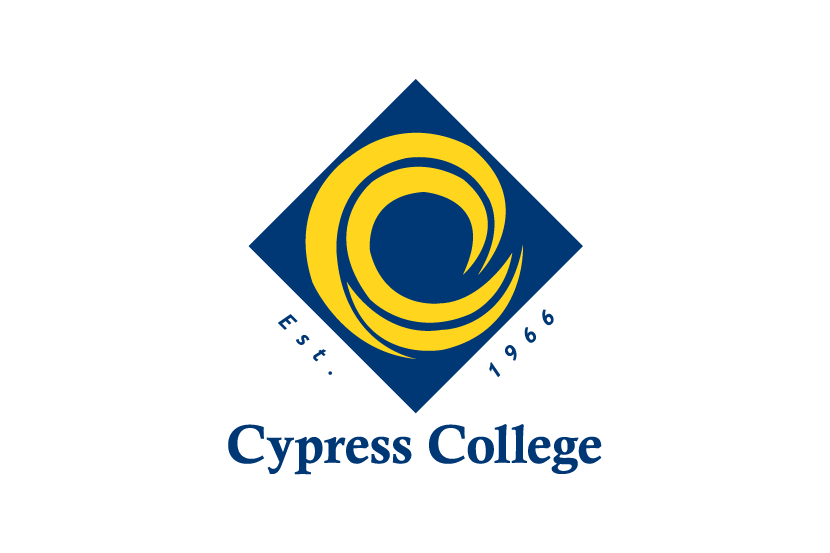 Email: wchang@cypresscollege.edu
Phone: (714) 484-7153
Office Hours: By appointment.
Location: Science, Engineering and Math (SEM) Building, Room 326
---
About Professor Chang
I've been teaching college-level biology courses since 1992, always part-time. I am probably teaching one or more of the following courses this term at Cypress College:
BIOL 231 C General Human Anatomy 4 Units
BIOL 101 C General Biology — Lecture/Lab 5 Units
BIOL 102 C Human Biology 3 Units
BIOL 160 C Integrated Medical Science 3 Units
All classes are web-enhanced, which means you will be accessing some material through Canvas. Students are strongly encouraged to download lecture materials and take notes in class.
Everyone says Anatomy is interesting! We will make associations between what we're learning in class and current news and sports events and what you will be doing in your future careers. I want you to succeed, and what former students keep telling me is the more you get in this class now, the less you have to learn (and catch-up) in the future.
Anatomy can be challenging! Start early! As a college student, you alone are responsible for what you get out of this course. At minimum, expect to study at least two hours for every hour of class. Students are dedicated to this course! They make their own study cards and study at red lights (though this is NOT recommended), take self-quizzes online, and create their study groups. You get more out of this course once you realize you have to immerse in the language of Anatomy, like you would in any new language.
I came to Southern California from the Midwest where I grew up and attended my schooling. Besides teaching, I was also a surgical assistant, a flight and ground medic, and performed research in multiple sclerosis, Lyme disease, infantile strabismus (what's that?!), nutrition, family medicine and cardiology – of course, not all at once!
I attended medical school for an M.D. degree in Tennessee before realizing I wouldn't be happy working in that field. It doesn't mean I hate medicine! I just didn't want to live a doctor's life in the rural South. After working for a pacemaker company and as a medical school dean in Los Angeles, I still work in medicine. One of the businesses I developed now advises the Department of Defense and the Department of Homeland Security in medical and emergency management affairs.
When I'm not teaching, I'm probably running my businesses–and doing everything I can to make the most of every day! I volunteer in emergency management with various area fire departments and cities. You can find me traveling or shopping with my wife, improving our house, or playing with our part-time cat (you'll have to attend class to find out about that!). I'm studying how words affect people's thoughts, something called Neuro-linguistic Programming (NLP). I also try to read a couple books a month on fascinating and motivating people (like basketball legend Bill Russell, Apple founder Bill Gates, and pilot-hero Sully Sullenburger).
Recommended Course
BIOL 231 C General Human Anatomy
This course presents a logical analysis of body tissues, organs, and systems. It stresses the microscopic, developmental, and gross anatomy of mammals, with special emphasis on human anatomy. Special attention is given to pathological as well as normal conditions. The three hour laboratory includes the study of fresh and preserved specimens and models. This course is designed primarily for physical education and allied health majors. High school biology and chemistry, or equivalent is recommended background. Students are encouraged to take BIOL 101 C and BIOL 160 C if they have no previous science background. Credit/No Credit/Letter Grade Option.
Classes
Hybrid BIO 231 – General Human Anatomy
This course presents a logical analysis of body tissues, organs, and systems. It stresses the microscopic, developmental, and gross anatomy of mammals, with special emphasis on human anatomy. Special attention is given to pathological as well as normal conditions. The three hour laboratory includes the study of fresh and preserved specimens and models. This course is designed primarily for physical education and allied health majors. High school biology and chemistry, or equivalent is recommended background. Students are encouraged to take BIOL 101 C and BIOL 160 C if they have no previous science background. Credit/No Credit/Letter Grade Option
Prerequisite: None
Corequisite: None
Recommendation/Advisory: High School Biology and Chemistry
Required Course Materials:
Human Anatomy, Marieb and Mallet, 6th edition with Custom Lab Manual (Fall 2013) & PAL 2.0 CD & Atlas. ISBN: 0558822002
5x #882-E Scantrons – turn into instructor by the 2nd week of class
No more than 11x #815-E Scantrons – keep these with you for lecture and lab
#2 pencils for those unannounced quizzes
For Lab: Disposable nitrile gloves for use during dissections
Resources
ProfChang.com website – immersion materials for current students (opens in new window)
The Cerebral Lounge– weekly blog "Relating Anatomy, Physiology, and Biology to Life Around Us" for ProfChang alums (opens in new window)