Wayne Kistner, B.A., J.D.
---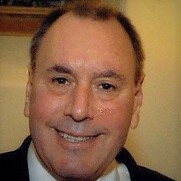 ---
About Professor Kistner
I have been teaching in community colleges for nearly 20 years following a career as a civil litigation trial attorney. I have a passion for lifetime learning and am committed to assisting students in achieving their academic and career goals.
I received my Bachelor's Degree in Psychology from California State University Long Beach. I received my Juris Doctor Degree from Southwestern University School of Law, Los Angeles, California.
I am a licensed attorney and serve as General Counsel for nonprofits. I have substantial experience representing alcohol and drug treatment centers in Southern California. I have also been a court-appointed mediator/arbitrator and have conducted over 100 alternative dispute proceedings.
I am a graduate of the Leadership Long Beach Institute Program, an advance leadership training program that embraces a commitment to diversity and seeks to link business, education, social service, and industry with the goals of enhancing the quality of life in the community. I have served in numerous capacities and for various terms on over 9 governing boards and committees in Orange and Los Angeles Counties.
In 2000 I redirected my focus from trial work and began utilizing my skills and experience in business and law to assist clients, educational institutions, private and public sector corporations with organizational planning and development, education, training, communication, technology, and marketing.
I have been active and supportive of campus organizations and serve on the Cypress College Human Services Advisory Committee and have served as an Adjunct Faculty representative to the Cypress College Academic Senate. In May of 2016, I had the honor and privilege of participating in the 49th Commencement Ceremony for Cypress College when I received the Cypress College Outstanding Alumnus of the Year Award.
Recommended Courses
HUSR 275C Ethical Issues in Human Services
This course presents the rules and standards governing the professional conduct of those working in the Human Services agencies.
HUSR 293C Conflict Resolution/Mediation
This course examines background, development, and methodology of non-violent, non-litigious conflict resolution with emphasis on theory and the practice of mediation.
Resources
Volunteer Opportunities