Gary Michael Zager, M.S.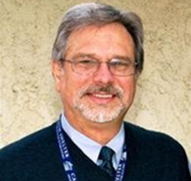 Email: gzager@cypresscollege.edu
Phone: (714) 484-7008
Office Hours: Mondays 9-9:30 a.m. & 2-3 p.m.,Tuesdays 3:30-4:30 p.m.,Wednesdays 9-9:30 a.m. & 3-4 p.m.,Thursdays upon request
Location: Humanities Building Room 224 (2nd Floor)
Welcome
As the Chair of the Human Services Department I welcome you in your exploration of the exciting and rewarding world of Human Services. I have the good fortune of being a full-time instructor here at Cypress College, working alongside Mr. Virgil Adams and Mr. James Tapia, as well as being the Chair in the Human Services Dept. which is part of the Social Sciences Division. In the past I have taught adjunct (part-time) for Cypress College as well as for the University of La Verne in the Psychology Dept.
My Education
Following High School (Loara in Anaheim), I started at Cypress College in 1971 (how fast can you do the math). After spending a fair amount of time away from school I finally figured out what I really wanted out of a college education and returned back to school in 1980. I received my Bachelor of Arts in Political Science (1983) from California State University, Fullerton (CSUF) as well as, my Masters of Science in Counseling (1985) from CSUF.
Clinical License
I am licensed as a Marriage & Family Therapist (LMFT) in the State of California. (previously titled MFCC). This license is governed and regulated by the Dept. of Consumer Affairs, Board of Behavioral Sciences.
Service is the rent you pay for room on this earth — Shirley Chisholm
HUSR 200 C Introduction to Human Services
This is the first course that many students will want to start their HUSR educational journey with. This course covers the needs of our communities as well as the opportunities to work in non-profit and for-profit agencies.