Russell Bacarella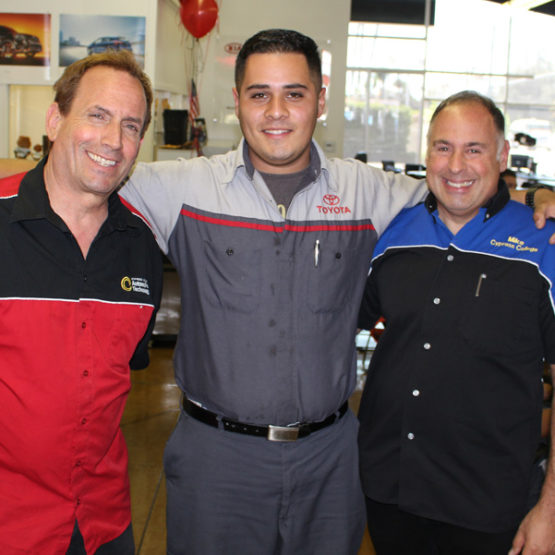 Russ Bacarella started his career as an assistant to his father in his parent's motorcycle repair shop. Before that, he was the community kid who mowed lawns and fixed mowers for a buck. With a never-ending supply of broken lawn mowers, he was always earning a dollar. His father found out how good he was and began working with him to advance his skills. Having money, he always had the coolest toys such as motorcycles and minibikes, whatever a young boy could want.
After years of doing the same thing he realized that he didn't know everything, and it was time to expand. Enrolling in a general education automotive program he was fortunate to have instructor who did not settle for mediocre. Under his instructor's wing, he continued until he finished his degree at Weber State in field service operation and was eventually hired at Cypress College.
Automotive Engines Repair/Machining AT 120 C
In this class you will learn to rebuild and machine an engine using current industry standards.