2021 Social Sciences: Wilfredo Carrasco
Wilfredo grew up between southern California and El Salvador, and began studying at Cypress College in 2018. He is glad he stuck to his studies in Human Services and didn't give up – even when times were tough. That includes a difficult final year in which he lost his father to COVID-19 and contracted the virus himself.
Wilfredo will graduate this year and although he struggled, he is filled with gratitude for the support system that got him through to reach the goals he set out for himself.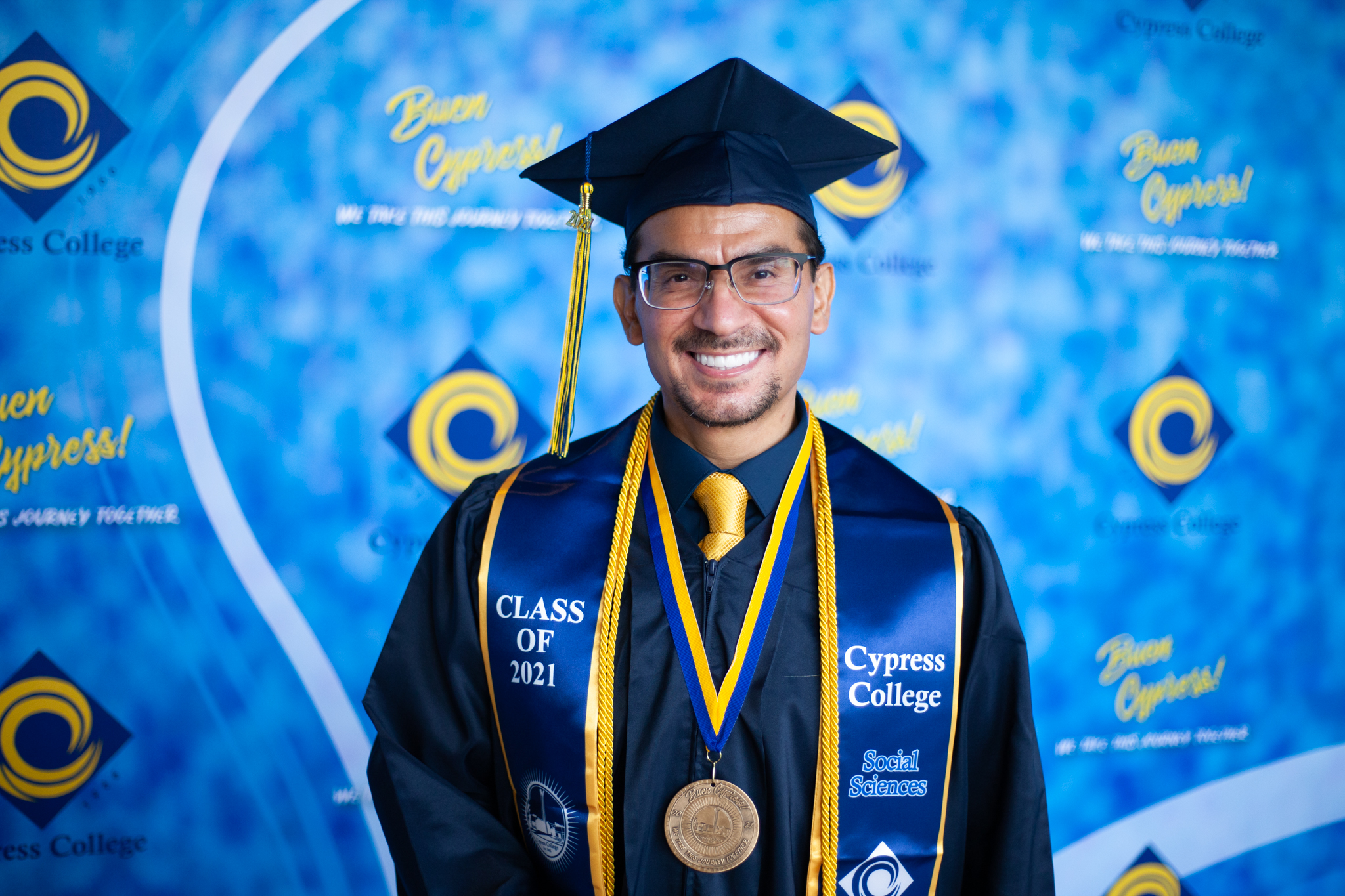 Please tell us about yourself. Where did you grow up? What are your interests? What is your story?
My name is Wilfredo B. Carrasco. I have been a student at Cypress College since the Spring of 2018 and I am the Class of 2021 Presidential Scholar of Distinction for the Social Studies pathway. I was born in East Los Angeles and at the age of 1 went to live with my loving maternal grandparents in San Salvador, El Salvador, in Central America for the next six years.
What are you most passionate about? Why?
I am very passionate about my education and being a positive role model to others, especially to the younger generation.
Why did you choose Cypress College?
I chose to attend Cypress College because it has an excellent Addiction Studies Certificate program that had all the classes I wanted and needed to take to get my certificate. In addition to being close to my home, it was also very affordable, and I took the opportunity to use financial aid and scholarships to help me pay for my education.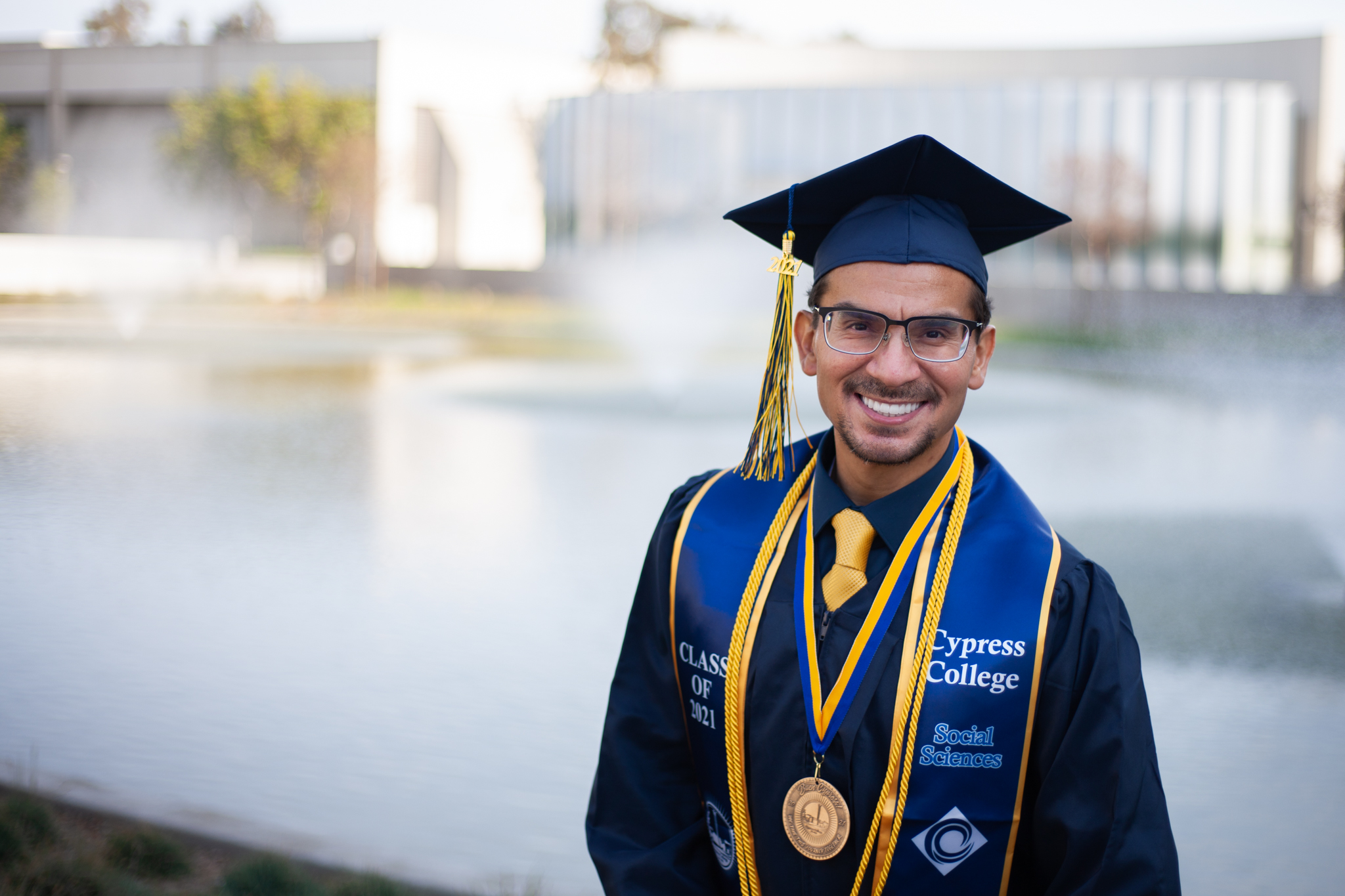 What have you been involved in at Cypress College? How has your path unfolded?
I was the president of the Human Services Club for 2019-2020 and the club's secretary for 2018 to 2019.
We are a group of students helping other students by encouraging and promoting school and community activities. We help those who have home and food insecurities by doing food drives, clothing drives, personal hygiene drives, jacket drives, and school supply drives.
Share a memorable event or experience while you've been a Cypress College student.
Kindercaminata – For two years I helped with Kindercaminata, which is designed to provide local school children a first day college experience – with the end result being an expectation in their own minds, and the mind of their parents that a college education is something they will complete.
I also took part in the Human Services Club Spring Celebration
Who are the faculty and staff (in your major, an academic or other support program, etc.) who have helped you get where you are today?
Mr. James Tapia, Mr. Gary Zager, Mr. Virgil Adams, Nicole Ledesma, Professor Victoria Castle, Dr. Eldon Young, Mr. Keith Vescial, Jen, Mr. Alex Herrera,  Norman, the entire Social Sciences Department, the Human Services professors, and all my fellow students and friends from the Human Services Club.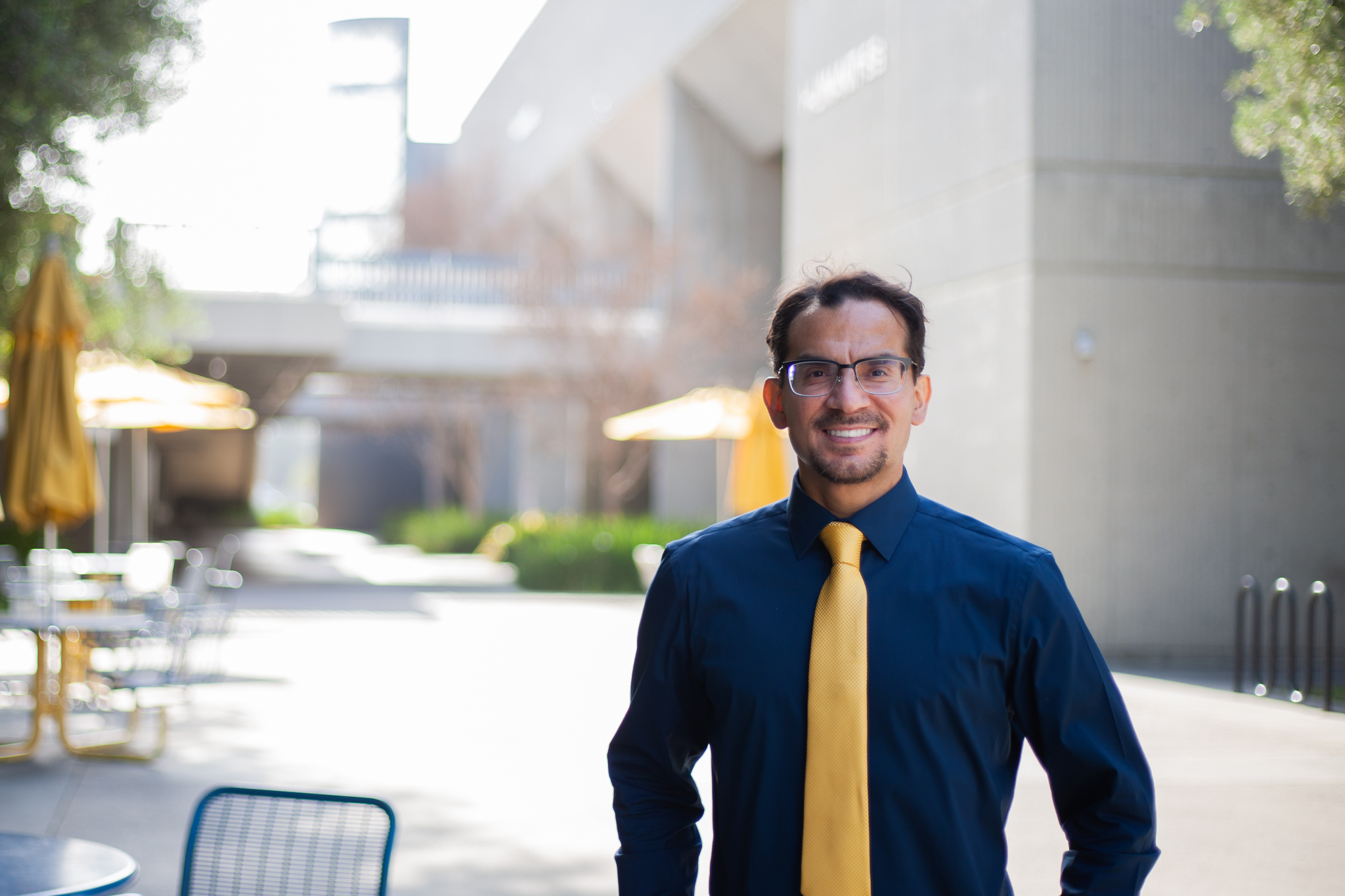 How has Cypress College supported you throughout your time at the college?
The entire staff has helped and guided me through my academic journey. All my professors have encouraged me to keep working hard with my studies. I am especially grateful to the Social Sciences Department for supporting and believing in me all these past few years.
What are your immediate plans after completing your studies at Cypress College (at your transfer institution, in the workforce, etc.)?
To take a few psychology courses at Cypress and then transfer to Cal State Fullerton or Hope University.
What are your long-term goals? What do you aspire to?
To become a substance abuse counselor. I would like to be of service to people who are struggling with the disease of addiction and provide help, resources, and hope.
What are you most proud of?
The fact that I have not given up. I have fallen very low in my lifetime but with hard work and perseverance and help from God, I am here today accepting this honor.
What one bit of advice would you give to current and future Cypress College students?
Never give up. Keep persevering, especially through the hard times. And know that you are not alone in this academic journey, you have an entire caring staff at our school that will help you every step of the way to achieve your goals.
How have you been impacted by the COVID-19 pandemic? What has gotten you through and/or what have you learned from it?
Yes. I lost my father to COVID-19 last November and most of my family has had it, including myself in February.
Is there anyone in particular you'd like to thank?
Jesus Christ, God, my mom Marina, my brother Jesse, my cousin Brenda, my sister-in-law, Shea, my family, and my church,
Is there anything else you'd like to share?
It is truly an honor and a blessing to be a student at Cypress College. It has been a very challenging and rewarding experience. I would to thank everyone on campus for being a source of inspiration throughout my academic journey. Thank you, and God bless.