2019 Social Sciences: Sandra Enriquez
Sandra Enriquez was still in high school when she had her first child. As a young mother who, admittedly, did not understand the reality of being a mother, she rebelled and found herself in an "extremely negative environment." Pulling from her own experiences, Sandra said she is most passionate about helping others overcome obstacles, especially single parents, "because I know how difficult life can sometimes get."
After years overcoming the difficulties in her life, Sandra has earned three certificates from Cypress College in family studies, addiction studies, and human services generalist. She is graduating with associate of arts degrees in human services and liberal arts with an emphasis in social and behavioral science. She is transferring in the fall to Cal State Fullerton.
"I am a living testimony that regardless of how deep you think you have dug yourself into a hole, you are not buried; you can get yourself out and, most importantly, 'You deserve it'."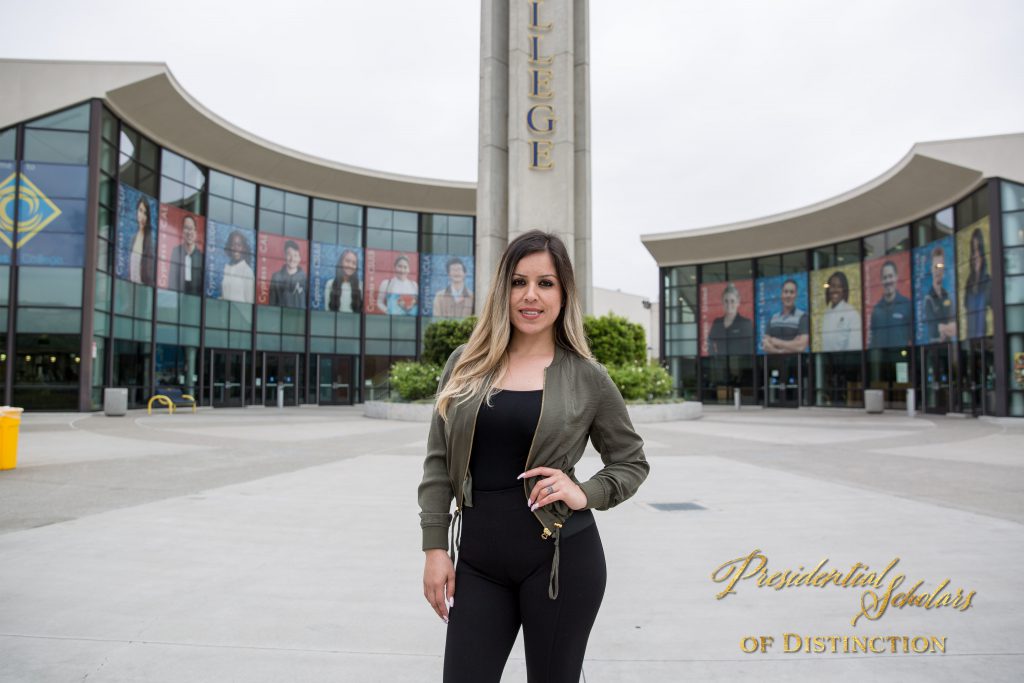 Please tell us a little about yourself. Where did you grow up? What are your interests? What is your story?
I grew up in Santa Ana where I lived with my amazing, hardworking parents and three siblings. I became a parent really young, yet still managed to graduate high school. I was a teenager with kids who still didn't grasp the reality of being a mother. As teens usually do, I rebelled; as I tend to do things, I took it a step further and found myself in an extremely negative environment. It took me many years to overcome that dark time in my life and become the woman, mother, daughter, sister, and friend that I am today.
I have always been interested in music; I am a sucker for good lyrics. I enjoy biopics and a fun workout class.
Why did you choose Cypress College?
I chose Cypress College because I drove by it one day and could not get it out of my head. I went home, Googled it, and was impressed by everything it had to offer.
What have you been involved in at Cypress College? How has your path unfolded?
I have been part of the EOPS/CARE program and Human Services Club. Both EOPS and CARE provide extended opportunities to assist students' success in higher education, the only difference is that CARE is for single parents like myself. In the Human Services Club, we have put together services for the community, but most importantly for the student body that need it: from clothing drives to collecting food for our school Food Bank. Unfortunately, I was not able to be involved in other programs as I would have liked, but I got so much from the ones I did participate in. I was also fortunate in receiving multiple scholarships during my time here.
My path here at Cypress has unfolded semester by semester. I became a student with a goal of attaining a certificate; now I am graduating with honors and have been on the President's and Dean's Honor Roll multiple semesters. I also have obtained three certificates: family studies, addiction studies, and human services generalist. I will be receiving an associate degree in human services and another in liberal arts with an emphasis in social and behavioral science. In the fall, I will be transferring to California State University, Fullerton.
What are you most passionate about? Why?
I am most passionate about helping others overcome obstacles, especially single parents, because I know how difficult life can sometimes get. I realize that everyone is at their own pace with different needs; I just want to be able to provide the tools, guides, and support while they get there. I am a living testimony that regardless of how deeply you think you have dug yourself into a hole, you are not buried, you can get yourself out, and, most important, "you deserve it."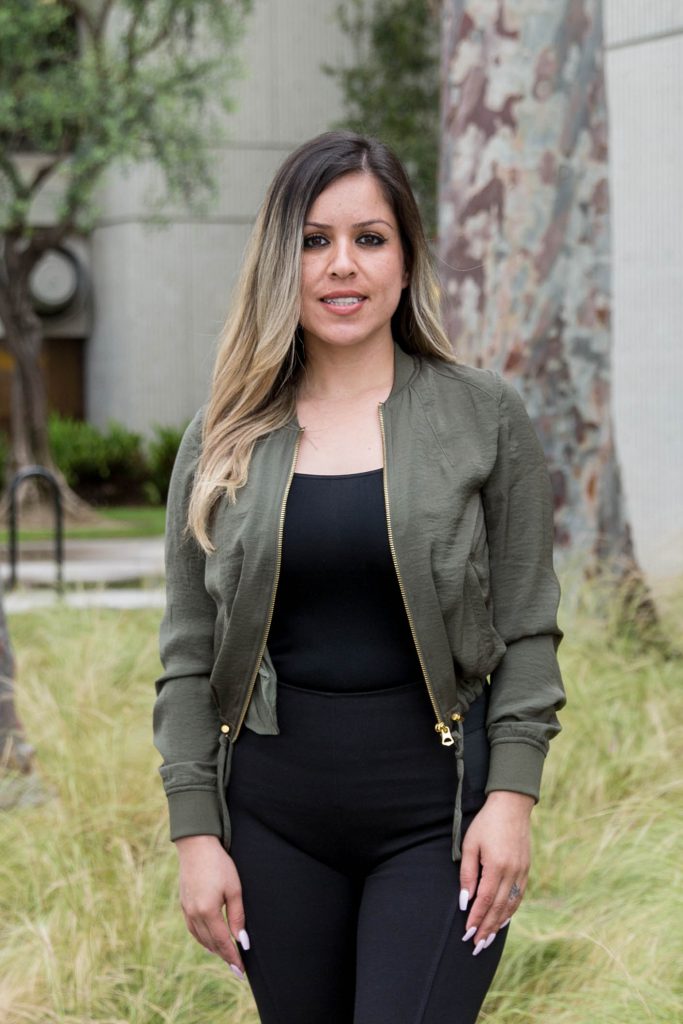 Who are the faculty and staff that have helped you get where you are today?
I have to say that if it wasn't for my EOPS Counselor Eva Palomares navigating, encouraging, and pushing me to reach for more, I would not be here. As well as all the other wonderful EOPS/CARE counselors and staff – they rock! I can't tell you how many CARE seminars I attended that provided me with so many resources for everything from education, to mental health, to physical health, and so much more.
What are your immediate plans after completing your studies at Cypress College (at your transfer institution, in the workforce, etc.)?
I am still on the fence of what I want to be, either a licensed therapist/counselor or transition into social work. To be honest, the human services field is so broad that I just know I want to be part of it. Life has prepared me in many ways and education is helping me gain information and acquire new skills to be productive and excel in my career.
What are your long-term goals? What do you aspire to?
My long-term goals are establishing my career, paying my parents' home off, owning my own home. and being able to travel the world.
What are you most proud of?
What I am most proud of is each and every one of my accomplishments and how far I have come. I am a role model to my children and without them this would not be worth it. My road has not been easy, but giving up is not an option. Hope and faith is what drives me, and I am ultimately PROUD of MYSELF!
What one bit of advice would you give to current and future Cypress College students?
A bit of advice would be to get involved with the student activities held throughout the semester, to ask questions, and to network. Get out of your comfort zone and challenge yourself, set goals, attain them, and set new goals. It is a process and it can get difficult, but reach out to someone because there are plenty of resources that can help.
Is there anything else you'd like to share?
Thanks, Cypress College, for this recognition of where I was six years ago to today; this is truly a blessing. Thanks to all my professors who shared their passion for teaching because it motivated me to find the passion in my work, and thank to all staff and faculty members.