Apply to be a Volunteer Note Taker
---
Visit the Charger Access Portal at dss.cypresscollege.edu.
---
Step 1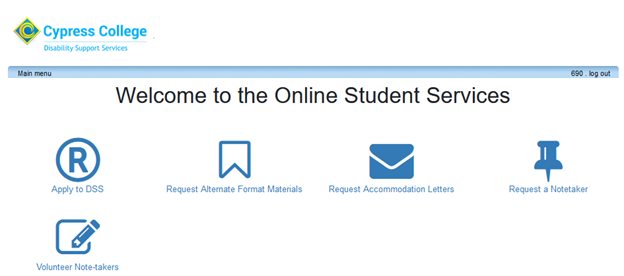 Click on "Volunteer Note Taker."
---
Step 2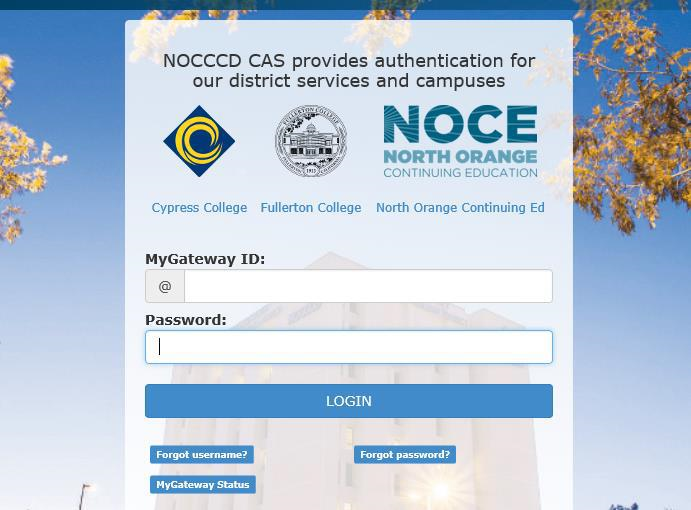 Log in using your myGateway ID and password.
---
Step 3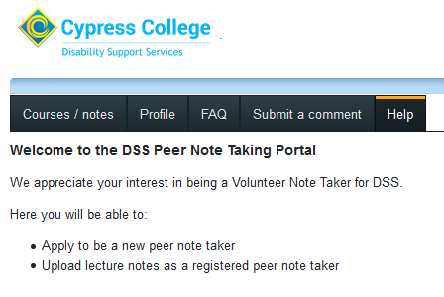 After you login, click on "Courses/ Notes" in the main menu.
---
Step 4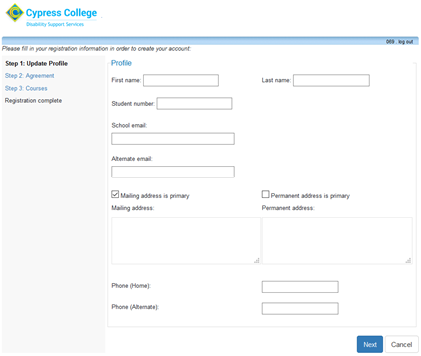 Please complete all fields on the application. Then click Next.
---
Step 5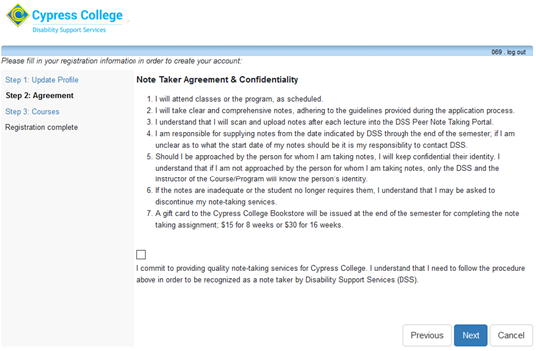 Please review the Note Taker Agreement and Confidentiality statement and click the check box stating that you agree. Then click Next.
---
Step 6

Please select all courses that you would like to be a note taker for in your course listing. Then click Next.
---
Step 7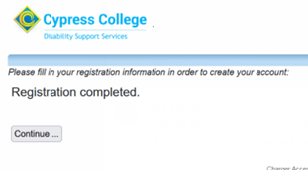 You will receive a confirmation screen that your application has been submitted. If you are selected as a Volunteer Note Taker, you will receive an email from DSS with additional information.