How to Book an Appointment Online
---
Visit the Charger Access Portal at dss.cypresscollege.edu.
*You must have applied for services with our program to book an appointment with this system.
Step 1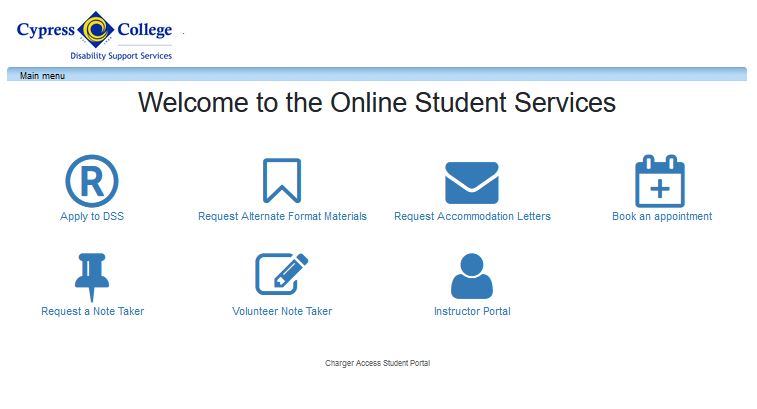 Click on "Book an Appointment" to get started.
---
Step 2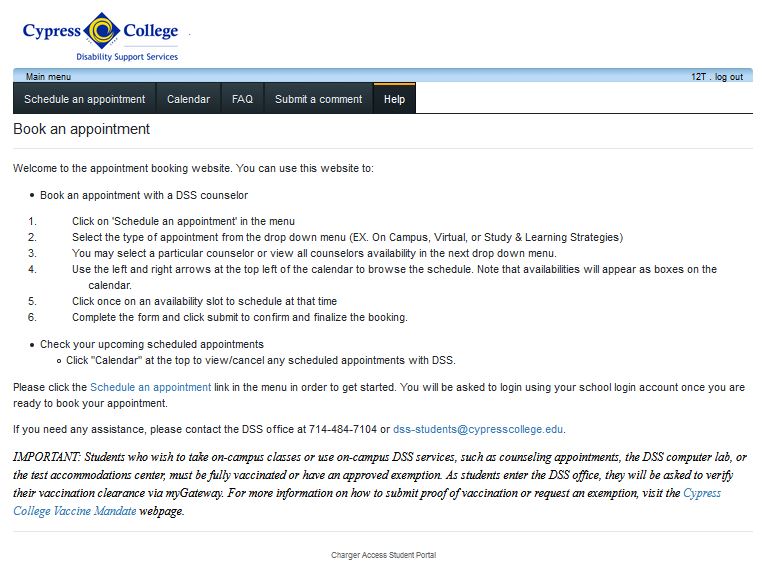 Review the instructions on
the main page.
Click on "Schedule an
Appointment" in the main
menu to get started.
---
Step 3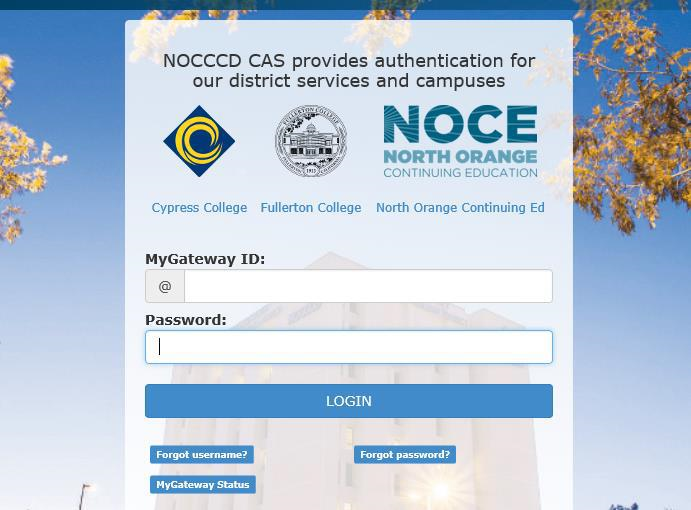 Log in using your myGateway ID and password.
---
Step 4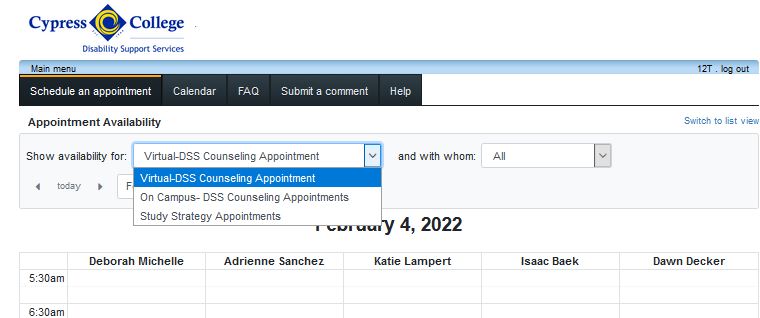 Select the type of availability you would like to view from the drop-down menu.
---
Step 5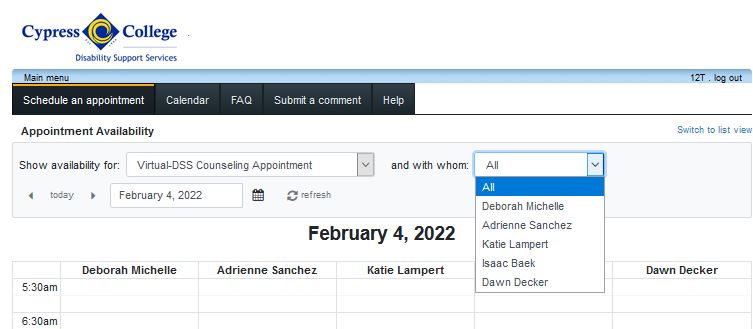 You may choose to view a specific counselor's schedule or you may view all counselors at one time.
---
Step 6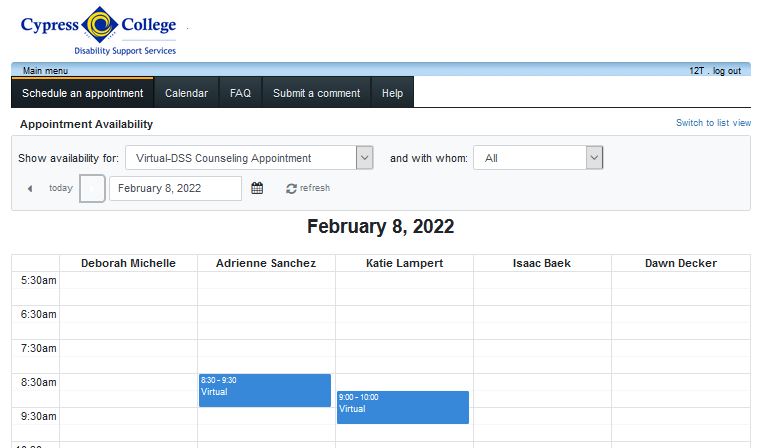 Open appointments are designated with a blue box. Locate the time and day that you would like to meet by using the arrows or the calendar icon.
Once you have located the time you would like to book, double click the appointment block and it will open the booking form.
---
Step 7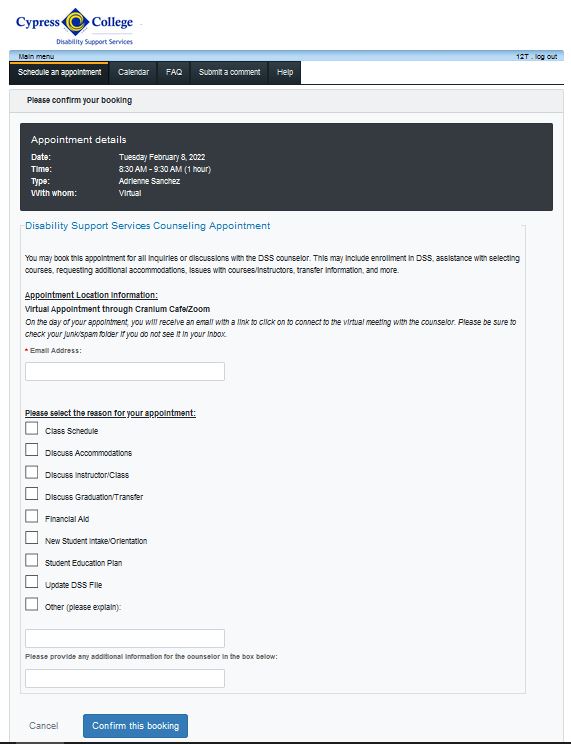 After you have selected the time slot, you will need to complete the appointment booking form. Be sure to indicate the reason for your appointment.
Click "Confirm this booking." You will receive a confirmation alert that your appointment has been booked successfully.
---
Step 8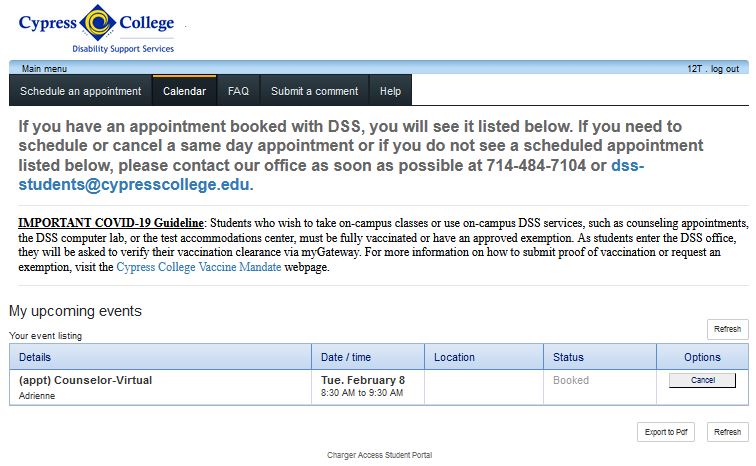 You can click on "calendar" at the top of the page to view all scheduled upcoming appointments.
You can also cancel your appointment from this screen. To cancel, click the cancel button and then click "ok" on the dialog box to confirm your cancellation.
---
* If you have any questions or need assistance, please contact us by phone at (714) 484-7104 or email dss-students@cypresscollege.edu.