How to Request a Note Taker
---
Visit the Charger Access Portal at dss.cypresscollege.edu.
*You must request your accommodation letters prior to requesting a note taker.
---
Step 1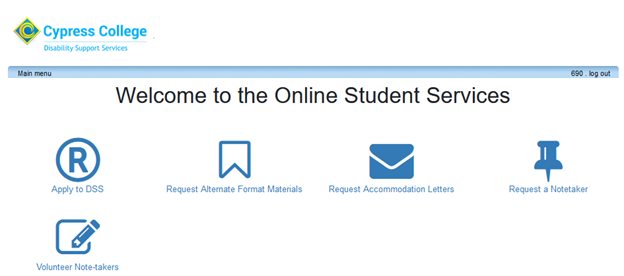 Click on "Request a Note Taker."
---
Step 2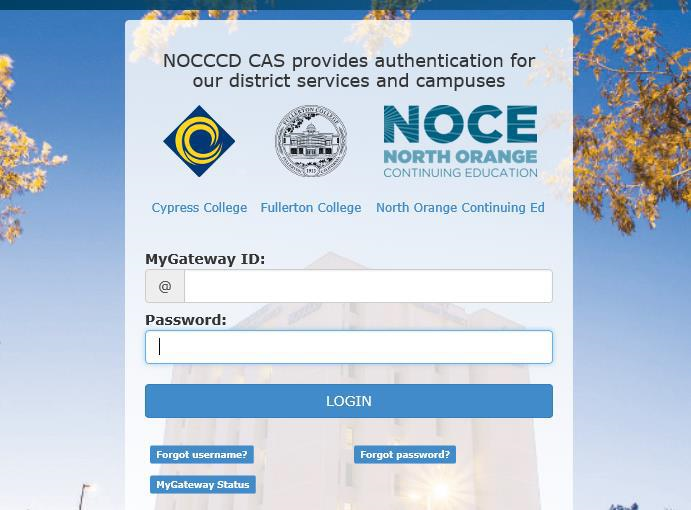 Login using your myGateway ID and password.
---
Step 3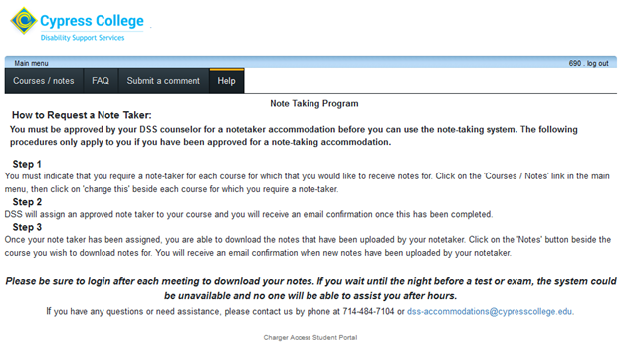 After you log in, click on "Courses/ Notes" in the main menu.
---
Step 4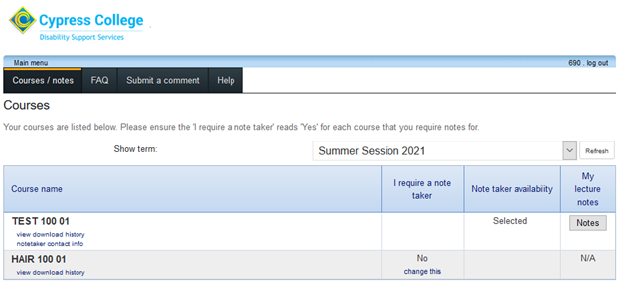 You must indicate that you require a note taker for each course in which you would like to receive notes.
Click "change this" beside each course that you are requesting a note taker.
---
Step 5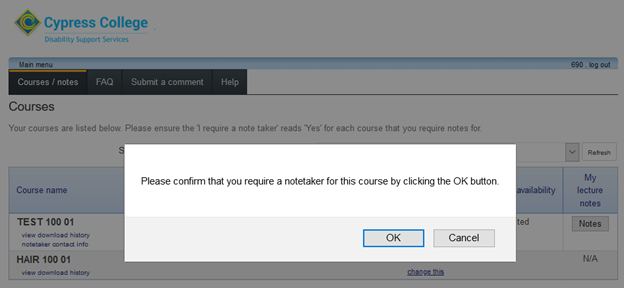 Click "OK" to confirm your request.
---
Step 6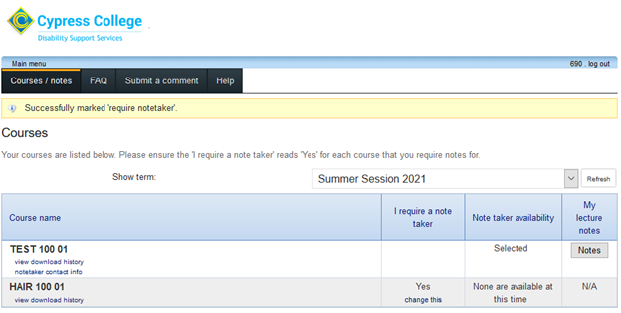 After you have submitted your request, DSS will assign an approved note taker to your course. You will receive an email confirmation when this has been completed.
Once your note taker has been assigned, you will be able to download any notes that they upload.
Click on "Notes" beside the course you would like to download notes for. You will also receive an email when there are new notes to download.
---
*Please be sure to login after each meeting to download your notes. If you wait until the night before a test/exam, the system could be unavailable. If you have any questions or need assistance, please contact us by phone at (714) 484-7104 or email dss-accommodations@cypresscollege.edu.