How to Request Accommodations
---
Step 1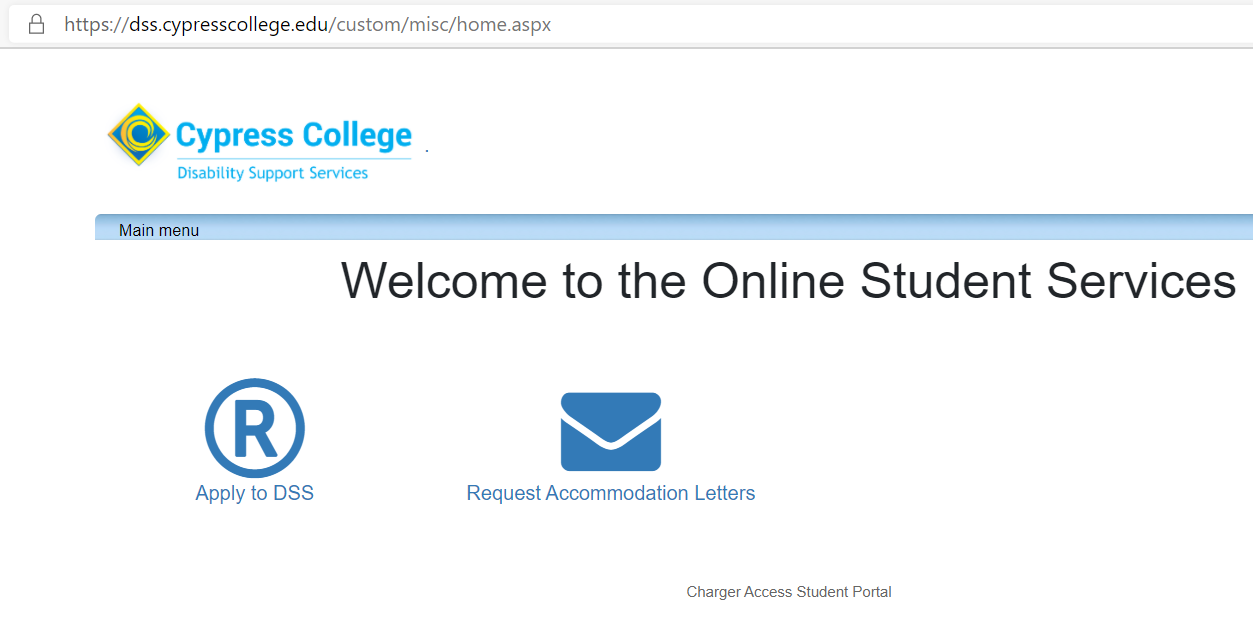 ---
Step 2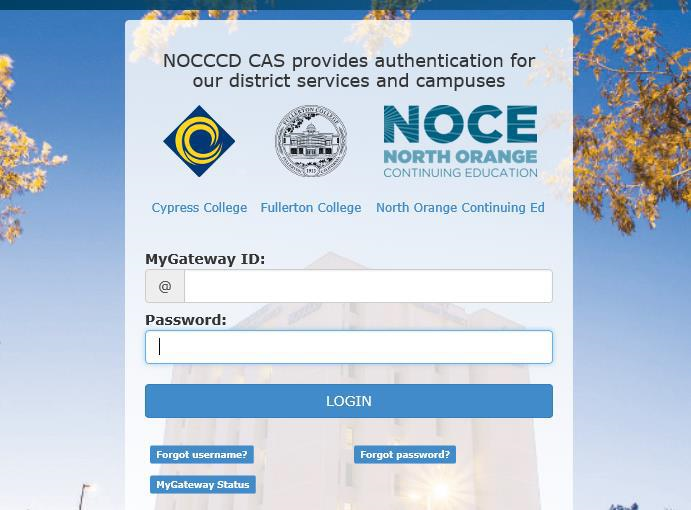 Log in using your myGateway ID and password.
---
Step 3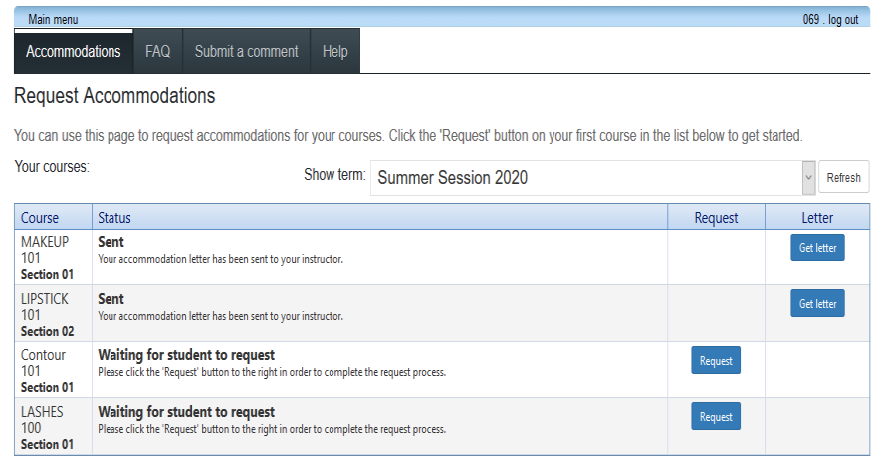 You will see the list of courses in which you are currently enrolled.
Click on "Request" next to the class for which you need accommodations.
---
Step 4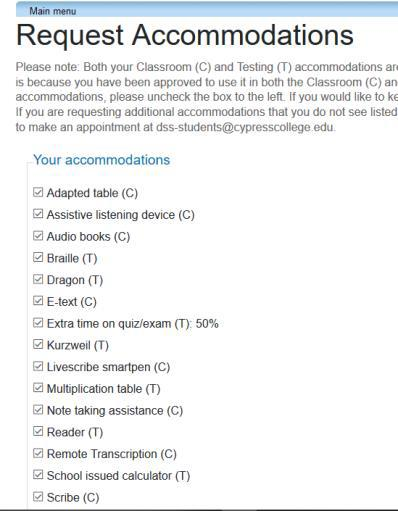 Your approved accommodations are displayed. Pay close attention to the classroom (C) and testing (T) accommodations. If you see an accommodation twice, this means you have been approved for it in the classroom (C) and for testing (T).
Click on the accommodations you will need.
---
Step 5

Now, select whether the accommodations are correct the way they are or if you would like to request additional accommodations that have not yet been approved.
---
Step 6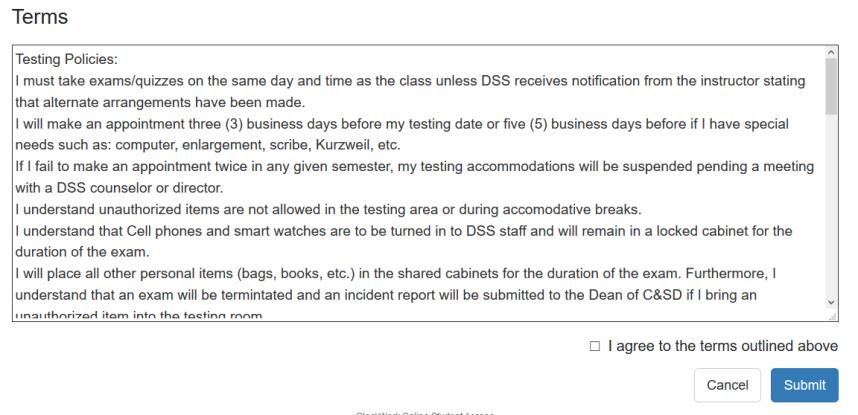 Read the testing policy at the bottom of the request. Checkmark "I agree" and submit your accommodation request. This will generate a letter to your instructor. You will also receive a copy of this letter. We recommend you contact your instructor to introduce yourself and to discuss your request.
Your request will be approved after submittal. If, however, you requested additional accommodations for which you have not yet been approved, DSS will contact you with further instructions.
---
Step 7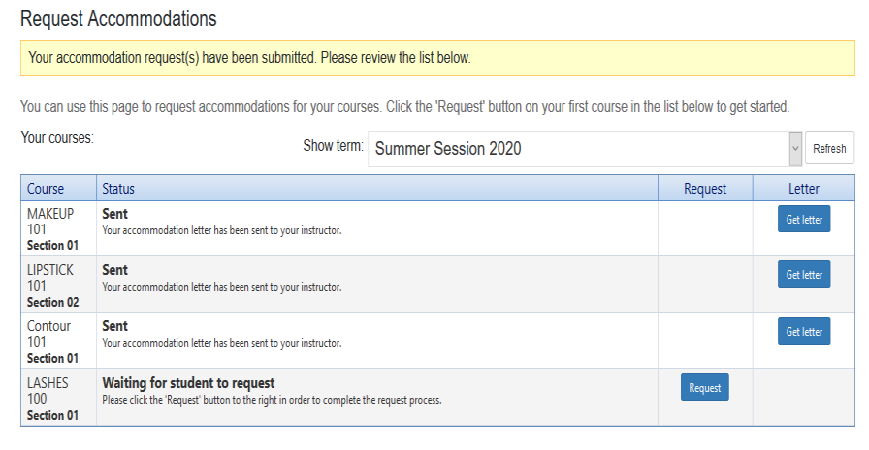 You will be returned to the course listing screen. Proceed with requesting accommodation letters for your other courses. Repeat the previous steps.
To access a copy of your letter that was sent to your instructor, click on "Get Letter."
---