How to Register for Classes
---
Log in to myGateway using your student ID number and password.
Step 1: Click Add or Drop Classes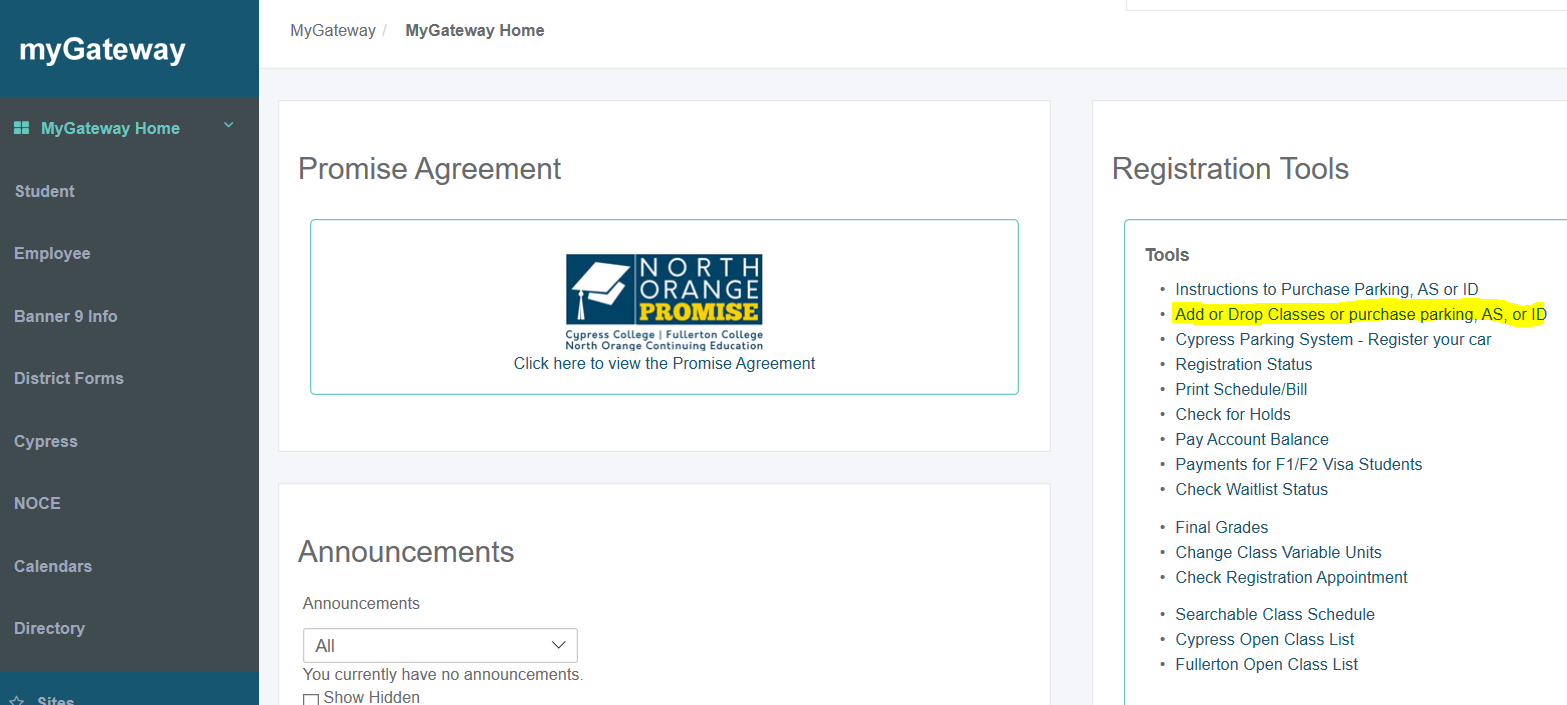 ---
Step 2: Click Cypress College (semester)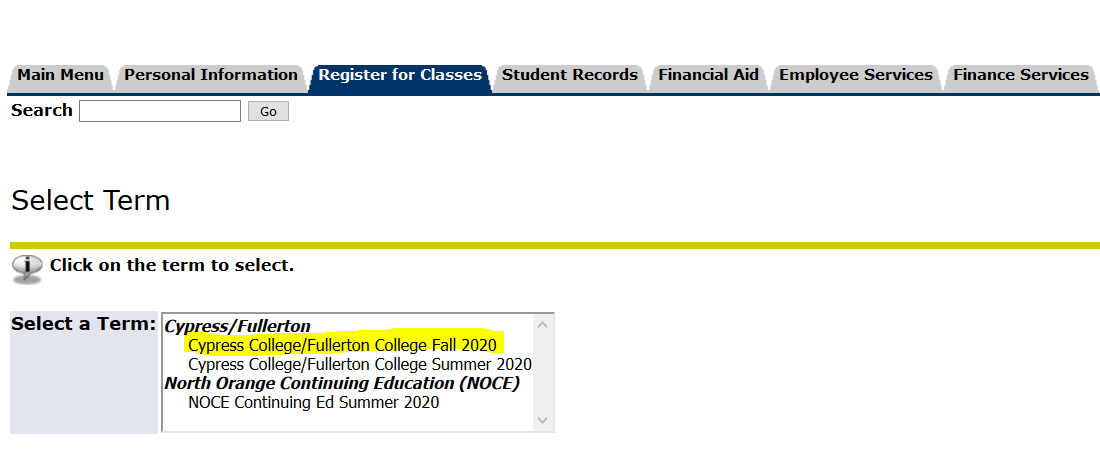 ---
Step 3: Enter the CRN for each desired class and click confirm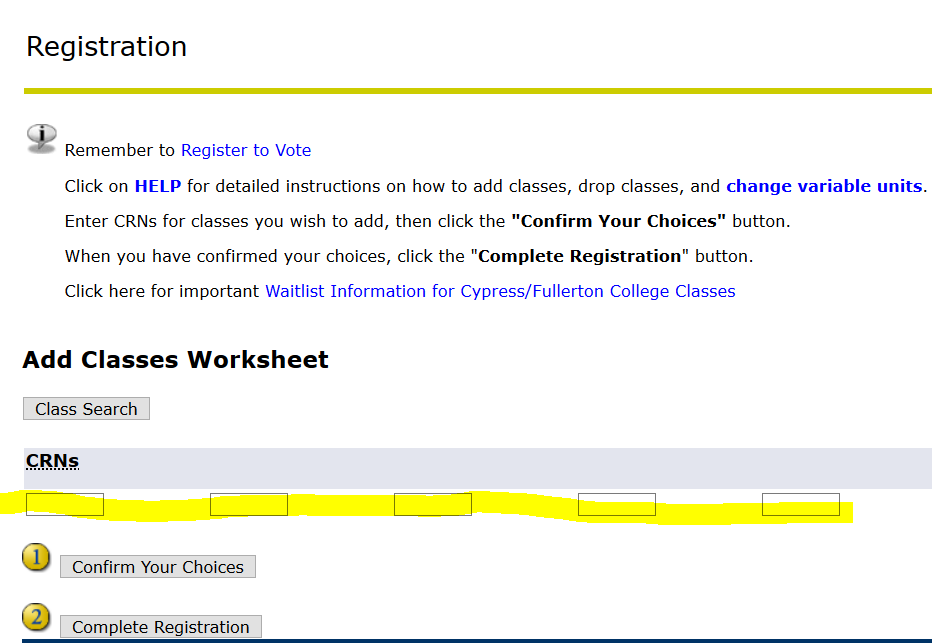 ---
Step 4: Review your selections. Click Complete Registration.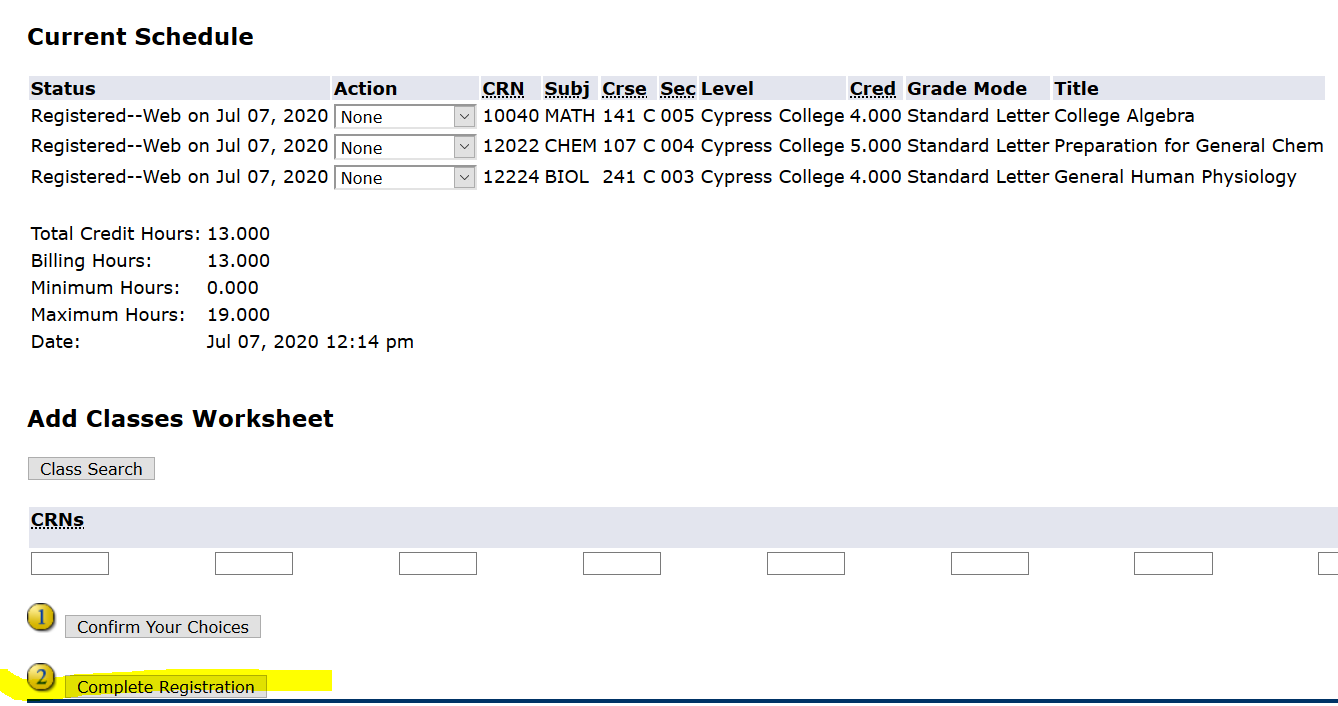 ---
Step 5: Select the campus you will primarily attend.

---
Step 6: Select any optional services you would like.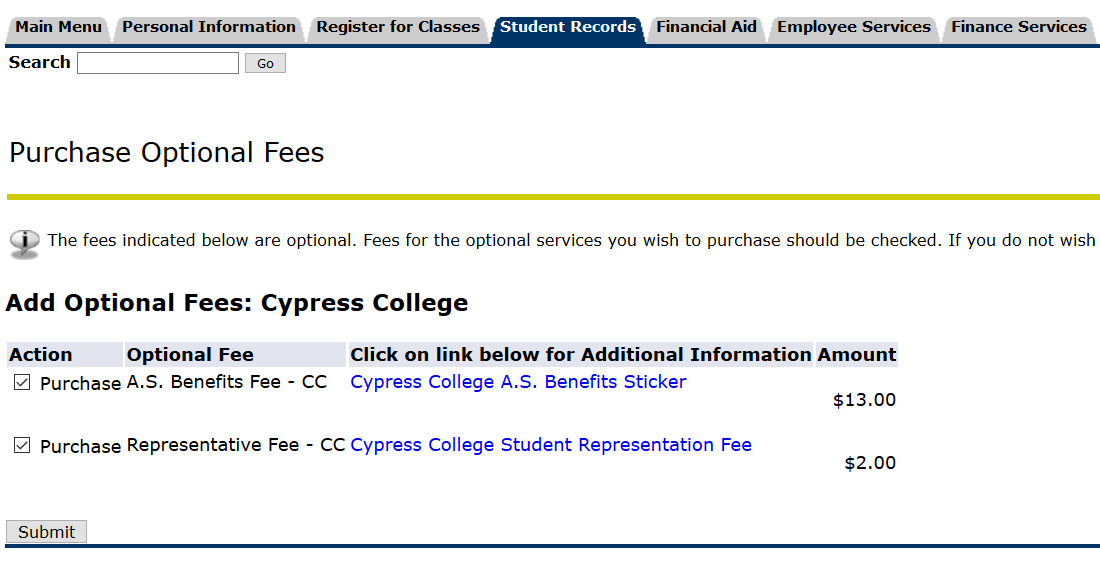 ---
Step 7: Registration is complete.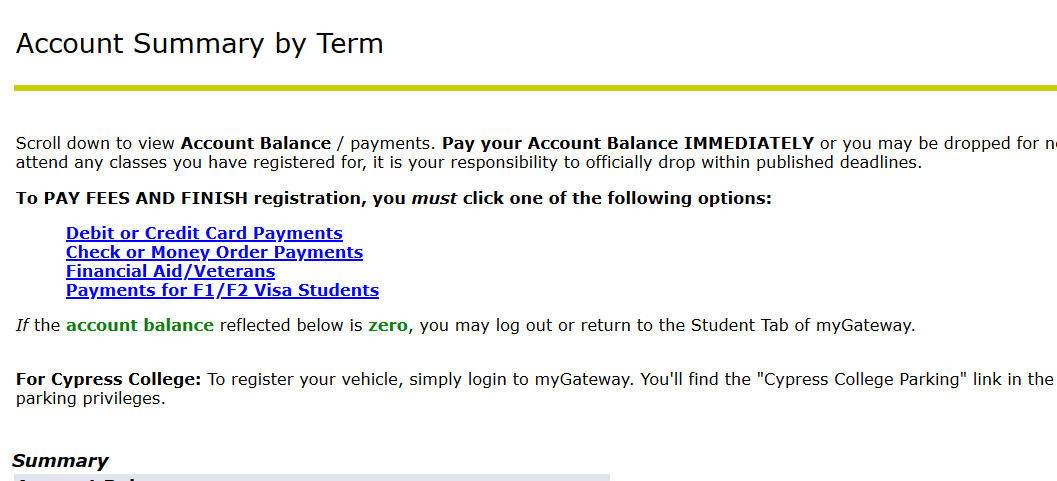 ---
Once you have reached this screen, course registration is complete. At this time, you can choose to pay your fees online or in person at the Bursar Office.
If you would like to print or view a copy of your schedule, please click Student Records at the top of the page. Then, click Print/View Schedule Bill to view your schedule.