(STEM)2
---
Mission Statement
The (STEM)² Program is a support program for students who have invested themselves or are curious about a career in STEM. Our program and its staff provide you with experiences that help enhance your resume, practice career skills, and prepare you to transfer to the four-year university.
Application
Once you apply and complete your orientation, you are no longer just a Cypress College student. You are a STEM Scholar, a status that shows your dedication to your future career and success in the specialty of STEM.
Program Benefits
These benefits are available to our STEM Scholars after they're admitted.
1 on 1 counseling sessions with STEM Specialized Counselors
Priority Registration for classes
(STEM)² Book Loan Program (STEM)² Book vouchers*
Social events specifically for our STEM community
Regular Newsletter on research, internship, scholarship, volunteer, and workshop opportunities
Connection with peer STEM cohort learning communities and networking
Periodic workshops on career & life skills, including but not limited to: LinkedIn, resume building, stress management, time management, socializing for introverts, interview skills, networking
Scholar started clubs such as The Engineering Society and more STEM Scholar clubs for you to join
Dedicated (STEM)² Scholar computer center & study center with snacks & coffee available
Leadership opportunities for scholars who want to practice leadership skills, networking, and public speaking are offered annually to only STEM Scholars
Commonly Asked Questions
Do I need to attend orientation?

Yes, it's a program requirement to attend orientation. Please plan ahead to attend. Students not completing orientation will be dropped from the program and lose access to benefits.

Would my major count?

Please check the NSF Approved majors list

Psychobiology counts!

Pre-health majors will be taken case-by-case, please apply to be considered.

I have a bachelor's degree already, can I still apply?

Students with degrees are taken case-by-case, please apply to be considered.

When do I get my book voucher?

Book vouchers are offered at the start of the semester for STEM only books. Book vouchers can be used towards online access. Book vouchers can be redeemed on the Cypress College bookstore website or in-person at the bookstore.

When do I get my FREE laptop?

Laptops are offered to students who have completed at least 1-semester of (STEM)² Program. Information about when laptop supplies are available will be announced. Laptops are prioritized for students who do not have a laptop.
---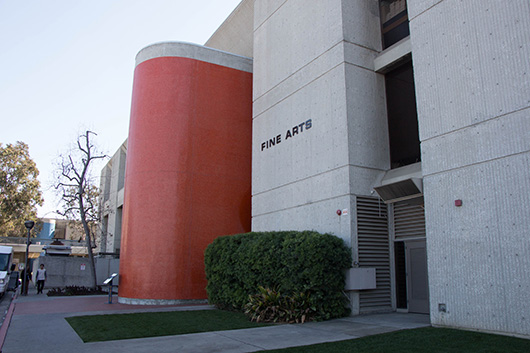 Location
Fine Arts, Room 136
Contact Information
T: (714) 484-6048
E: STEM2@cypresscollege.edu
Hours
Monday–Thursday 8 a.m. – 6 p.m.