Students Rate Cypress College Professors in Nation's Top 20

Students: your faculty are amazing! But — based on what you've been telling Rate My Professors — you already knew that.
For the fifth time in the past six years, Cypress College appears in the Top 25 Highest-Rated Colleges list produced by mtvU's RateMyProfessors.com. Cypress College topped the list as the #1 faculty in the 2009-2010 academic year. The other three appearances were also in the top 10 — a strong indication of Cypress College's consistence excellence in the classroom.
"Cypress College has some of the finest, qualified, passionate, and personable instructors," one student wrote in reviewing the College. "[It's] truly a lovely place with positive energy."
Added another: "It's one of the better community colleges compared to the other surrounding ones. I drive from LA county just to come here. I have not taken any class that I haven't thoroughly enjoyed. The professors are great. The classes are cool. The students are pretty friendly all over."
Because the honor applies to the Cypress College faculty as a whole, no individuals are named on the list. The ranking is based exclusively on student feedback.
"The rankings for best schools were determined by analyzing both professor ratings and campus ratings," Rate My Professors said in a statement releasing this year's lists. "Different from typical college rankings, this list is generated entirely from the input of the students themselves — providing an authentic overview of daily life at each respective school."
According to the company's release: "Owned and operated by MTV's college network, mtvU, the site consists entirely of student-generated ratings of current or former professors, featuring more than 8,000 schools, 1.8 million professors and 15 million ratings. RateMyProfessors.com reaches 6 million college students on average each month."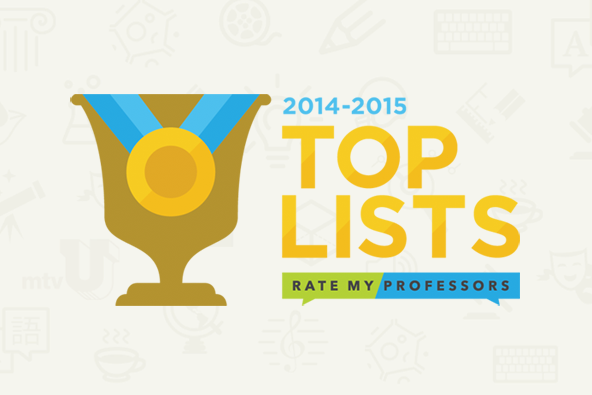 #CypressCollege #Premier #Faculty
Other notable 2015-16 recognitions include:
– #1 in the U.S. | Top Toyota T-TEN Auto-Tech Program in the Nation.
– #2 in C.A. | Top Two ESL & Basic Skills English Programs in California.
– #3 in C.A. | Ranked as a Top Three California Community College (Schools.com)
– #3 in the Region | Ranked Top Three in Greater Los Angeles & Orange County for Student Transfer and Graduation Rates (EdSmart.org)
– 15 of 113 | California Community Colleges piloting a Bachelor's Degree (Mortuary Science)
– #17 in the U.S. | National Ranking on mtvU's website "Rate-My-Professor"
– Top National Licensure Exam Pass Rates | Perfect state licensure pass rates for students in the following programs: Dental Hygiene, Diagnostic Medical Sonography: Abdomen; Diagnostic Medical Sonography (OB/GYN); Diagnostic Medical Sonography: Physics; and Mortuary Science: Sciences. 90+% state licensure exam pass rates for students in the following programs: Dental Assisting; Mortuary Science (Arts); Radiology Technology. And85%+ state licensure rates for students in: Health Information Technology; Nursing; and Psychiatric Technology.
– 2/3ds of the Class of 2015 qualified for transfer to a UC or CSU institution.
– 75 Orange Empire Athletics Conference Titles
– 25 California Community College Athletic Association State Championship Titles