During this Holiday Season, a Reflection On Current Events
On Thursday, the college was closed as students, faculty, and staff took time to connect with friends and family and count their blessings. While many are giving thanks this holiday season, many others — both here and abroad — are mourning loss.
Extremists responsible for the recent mass killings in Paris took the life of a Cal State Long Beach student. Other recent terror attacks around the world — Lebanon, Tunisia, Mali, Iraq, and the skies over Egypt — have ended the lives of countless others. Among those connected to mourning communities is Dance Department Chair Maha Afra, who was born and raised in Beirut, Lebanon.
Professor Afra immigrated to the United States in 1985 during Lebanon's civil war. Having received an M.Sc. in Human Morphology and Genetics from American University in her native country, she accepted a research post at UC Irvine. While working in the sciences, Maha discovered her love of the arts and refocused her career — completing a B.A. and M.F.A. in Dance at UCI.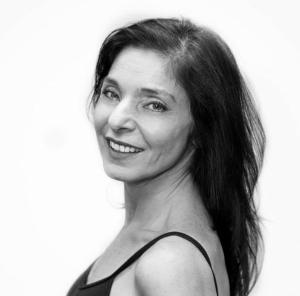 Professor Afra is among the Lebanese expatriates worldwide feeling an intense sadness about the broken lives, shattered families, and loss of normality that many people in the country had worked so hard to rebuild after the civil war.
A vigil at the site of the explosions that occurred in the southern suburbs of Beirut:
(Photo Credit: Reuters)
Twin explosions in Borj el-Barajneh, a suburb of Beirut, killed 43 people and wounded more than 200 others earlier this month on November 12. Two suicide bombers on motorcycles targeted commercial and residential areas at a busy evening hour when families were gathering after a day of work. A marketplace, mosque, and school bore the brunt of the explosions. An ISIS group, "Soldiers of the Caliphate," claimed responsibility.
Lebanon held a day of mourning following the blasts. While past attacks have led to a cycle of blame and recriminations, there are signs that this time may be different as politicians from various factions call for unity.
A photo from the day of mourning:
(Photo Credit: Sara Salman | Instagram)
Daily news reports detailing bombings, militias and checkpoints bring Afra back to her experience with extreme conflict in Lebanon. She worries about limited resources in the region's countries who have to support Syrian and Iraqi refugees (who flee from wars that have produced millions of refugees). While recent news has focused much attention on those going to Europe, a majority are seeking asylum in neighboring Middle Eastern and North African countries.
"What do you do with young people who have no education, no job, and no hope?" Professor Afra asks. High unemployment rates, especially among young men, have left many disenfranchised and disenchanted. These are said to be ideal recruits for ISIS and other extremist groups both in warn-torn countries and economically struggling developed nations. Giving these individuals economic viability – "a job that provides them dignity and the ability to raise a family – is critical to the future of the region and world," adds Professor Afra.
As we reflect on our blessings during the holidays, we send our thoughts not only to those in mourning, but all impacted by current events. 
—-
 #Thanksgiving #CypressCollege #FineArts