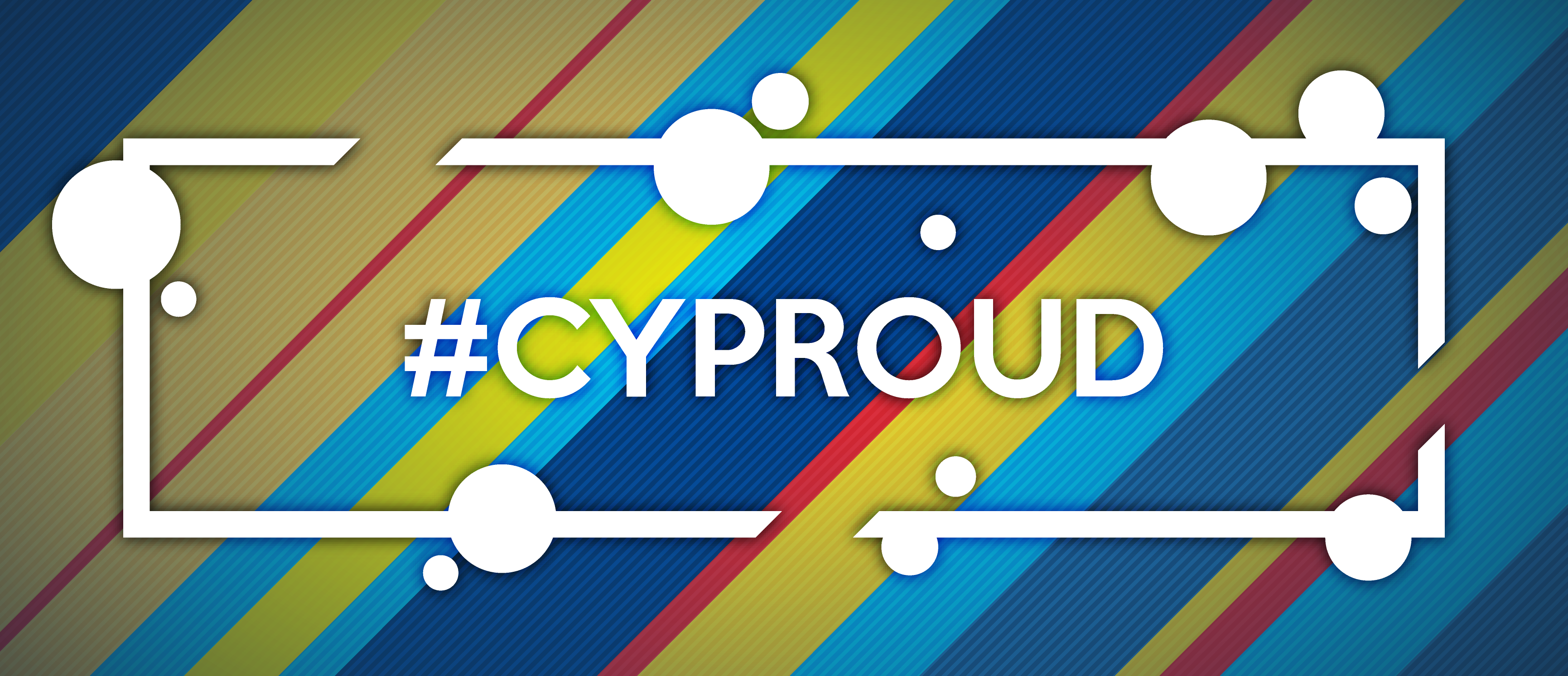 #CYProud: Lynnette Reed
Commencement is a celebratory time on campus. To capture this year-end spirit, we asked our faculty to tell us which students they are most proud of. Some of those profiled in this year's #CYProud 2016 feature have overcome significant personal and financial hurdles to reach their educational goals; others have distinguished themselves as exemplars of academic achievement and/or student leadership.
As part of this year's series, we are pleased to introduce Lynnette Reed who will transfer to UC San Diego's prestigious Scripps Institution of Oceanography in the fall. Lynnette is a Marine Biology major who benefited greatly from our STEM(2) program. #CYProud 2016
#CYProud: Lynnette Reed
Cypress to UC San Diego, Scripps Institution of Oceanography 
Origin — what is your back story (hometown, high school, personal story…)
I grew up with my mother, sister, and grandmother across the street from Cypress College. As a child, I remember driving by the campus everyday with my mom on my way to school. It was exciting to see a college across the street from my house and to know that I would be there one day. Years later, I moved to Anaheim and graduated from Western High School with academic distinction in music.
Why Cypress?
I graduated from Western High School with a 2.7 overall GPA, so I knew that I probably wouldn't qualify for acceptance into a California State University or University of California institution. Most of those in my high school graduating class were underrepresented minorities. As a whole, we weren't encouraged to pursue higher education. Myself included.  But I wanted to become that excellent student that I had dreamt of as a child, and so I enrolled at Cypress College in the fall of 2012.
@Cypress — what have you been involved with? How has your path unfolded?
I completed my English and math assessments before my first semester, but was discouraged from the get-go. I had placed into remedial English and math. I breezed through English with ease, but struggled immensely with math. It was hard knowing that I was required to complete the calculus sequence for my science major. I always knew I wanted to study marine biology, but at that time I convinced myself to reconsider my major.
Faculty or staff that have helped you get where you are today.
I joined the STEM program in the fall of 2014 because I wanted to re-ignite my drive. The purpose of the STEM program is to retain students in STEM majors and to increase underrepresented community college transfers to four-year institutions. Because of this program I have been able to tour the biological science and engineering labs at UC Davis, UC Berkeley, Stanford, and CSU Monterey Bay. In addition, I participated in workshops hosted by STEM professionals who really inspired me. I've also helped recruit students into the STEM program, organized networking events, and participated in panels about undergraduate research and scientific conferences.  All of this was supported and encouraged by my mentor Cypress College Marine Biology Professor, Jesus Reyes. Professor Reyes introduced me to research and encouraged me to apply for summer programs.
Post Cypress — what do you hope to do in the near term? What are your plans at UC Sand Diego?
I am so excited that I will be the first in my family to attend a four year university…. and at my dream school – UC San Diego! There, I'll pursue a Bachelors of Science in Marine Biology at the Scripps Institution of Oceanography – one of the world's best research institutes in my field. I'll get a jump start this summer as a research assistant at Scripps – an opportunity I acquired through our STEM(2) program here at Cypress.
Advice to Future Students?
I recommend students to be involved with their passion, even if it is a rather limited field. Visit the career and transfer center to determine your major. Make a student education plan. That will help you prioritize your courses and efficiently transfer to a four year college or university. There are plenty of on-campus resources and major-specific programs available to students such as the STEM program, but it is recommended to declare a major first. The career and transfer center provide CSU/UC application workshops, resume-building activities, and mock-interviews for all students. Lastly, I strongly recommend seeking a mentor through a program, professor, or someone you admire in academia. Ask questions, seek constructive feedback, interview each other, and remain in contact. Even if there is no immediate need for advice, a mentor is an ever-lasting source of knowledge and encouragement.
Longer-Term Vision — what do you aspire to?
I plan to continue my studies and complete a Ph.D. at either UC San Diego Scripps Institution of Oceanography or Woods Hole Oceanographic Institution in Massachusetts. I have a strong interest in marine mammal acoustics and would love to become a principal investigator conducting research about the anthropogenic effects on social and behavioral patterns of cetaceans in noise-polluted areas. I've also considered a dual DVM/PhD, and plan to open a non-profit research and rehabilitation center with an emphasis on acoustic-related strandings.
What are you most proud of?
I've accomplished a lot thanks to the wonderful resources at Cypress College, especially the STEM(2) program. I re-established the college's Marine Biology Club and fulfilled the presidential role for two years. I volunteered in a research lab at CSU Long Beach with my mentor, Jesus Reyes, who provided me hands-on experience and the confidence to apply for summer internships. I did what I thought was the impossible and was one of ten students selected from across the United States to participate in a National Science Foundation Research Experience for Undergraduates (REU) with the Sarasota Dolphin Research Program in Florida. I was then selected to present this research at the 2015 SACNAS National Conference in Washington, D.C. This year, I was selected to participate in the Summer Training Academy for Research Success (STARS) at UC San Diego Scripps Institution of Oceanography conducting marine mammal acoustics research. So far, I have accomplished everything I've ever wanted to do in major, and have yet to graduate with my bachelor's degree, so it's really exciting to see what happens next!
Anything else you'd like to add…
I come from a single parent household and would like to recognize my mother, Christina Loya, who unexpectedly passed away from stage four lung cancer on March 19, 2016. Her twenty-two years of love, encouragement, and support provide me with the daily strength I need to achieve academic excellence and it is because of her that I have an inspiring story to share.
___________
Cypress College is recognized as one of California's top community colleges. Recent accolades include:
– #1 in the U.S. | Top Toyota T-TEN Auto-Tech Program in the Nation.
– #2 in C.A. | Top Two ESL & Basic Skills English Programs in California.
– #3 in C.A. | Ranked as a Top Three California Community College (Schools.com)
– #3 in the Region | Ranked Top Three in Greater Los Angeles & Orange County for Student Transfer and Graduation Rates (EdSmart.org)
– 15 of 113 | California Community Colleges piloting a Bachelor's Degree (Mortuary Science)
– #17 in the U.S. | National Ranking on MTV-U's website "Rate-My-Professor"
– Top National Licensure Exam Pass Rates | Perfect state licensure pass rates for students in the following programs: Dental Hygiene, Diagnostic Medical Sonography: Abdomen; Diagnostic Medical Sonography (OB/GYN); Diagnostic Medical Sonography: Physics; and Mortuary Science: Sciences. 90+% state licensure exam pass rates for students in the following programs: Dental Assisting; Mortuary Science (Arts); Radiology Technology. And 85%+ state licensure rates for students in: Health Information Technology; Nursing; and Psychiatric Technology.
– 2/3ds of the Class of 2015 qualified for transfer to a UC or CSU institution.
– 76 Orange Empire Athletics Conference Titles
– 25 California Community College Athletic Association State Championship Titles