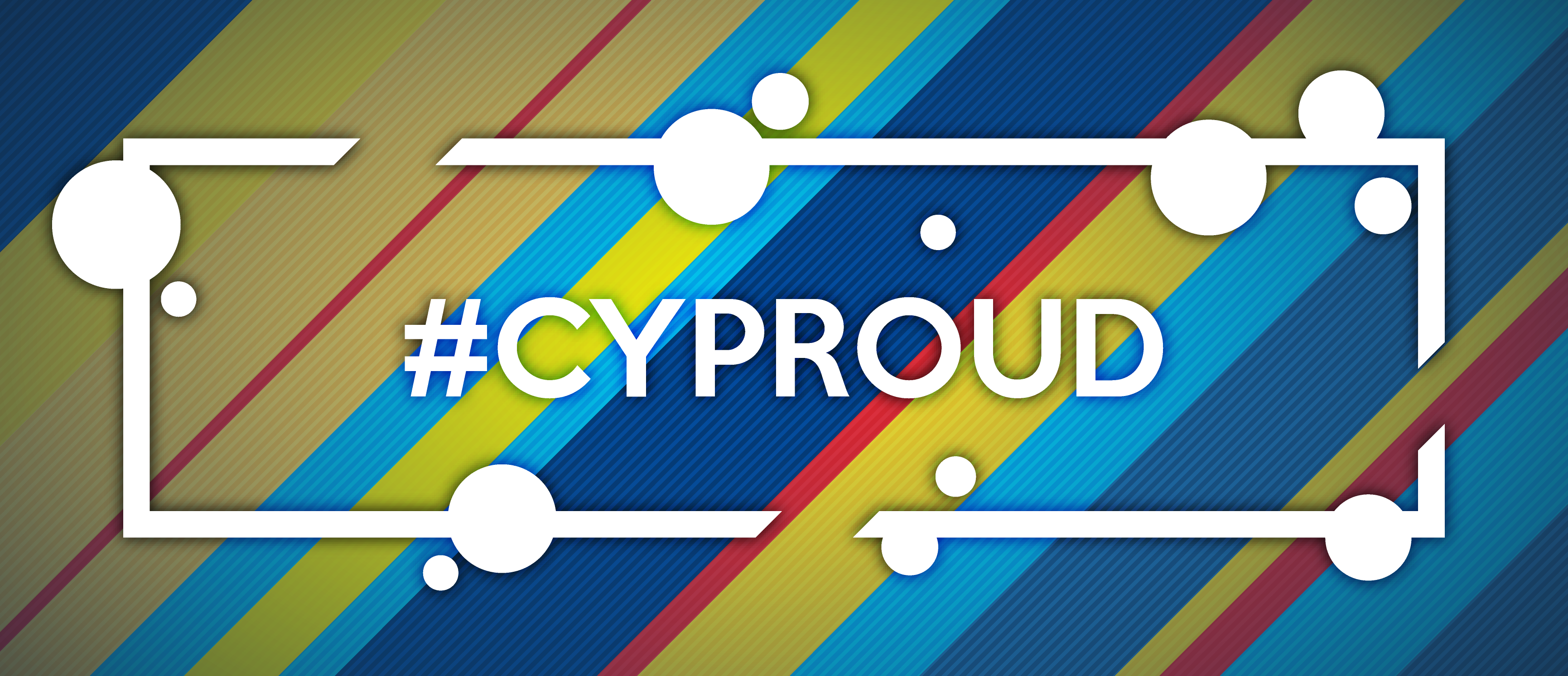 #CYProud: Madeline Garcia
Commencement is a celebratory time on campus. To capture this year-end spirit, we asked our faculty to tell us which students they are most proud of. Some of those profiled in this year's #CYProud 2016 feature have overcome significant personal and financial hurdles to reach their educational goals; others have distinguished themselves as exemplars of academic achievement and/or student leadership.
As part of this year's series, we are pleased to introduce Madeline Garcia who will transfer to the University of California, Los Angeles in the fall. Madeline is a sociology major who benefited greatly from our Puente Program. #CYProud 2016
#CYProud: Madeline Garcia, Cypress to UCLA

Origin — what is your back story (hometown, high school, personal story…)
Growing up my mother instilled in me that it was essential to excel in school. Once my parents spilt up my mom went back to school to receive her bachelors and eventually received her Masters from Cal State LA. I still remember waking up in the middle of the night and seeing my mom studying. I will always strive to be half the woman she is. I want to make sure that I make my mother proud.
For me, school had always come easy. I did well – had a 3.7 GPA in high school – and was involved in my extracurriculars. All of my friends and I assumed we would graduate and move on to a four-year college or university. I thought I would be accepted into UC Santa Barbara, my dream school
But come second semester senior year I found out that I wasn't. Not only was I rejected from UCSB, I was rejected from every school to which I applied except CSUF and CSULA. I was crushed. I felt like a loser. I felt stuck. As a result, I lost motivation and hope. I didn't know what I was going to do.
The only choice I had was to attend community college. After accepting the fact that I had to delay my four-year aspirations, I began summer session here at Cypress a week after my high school graduation. In no time, I found renewed motivation. I told myself that I had a second chance to get into any school that I wanted, and felt confident that I would eventually wind up at UCSB. I just had to take a slightly different path, and that's okay.
Now, looking back, I can say that attending Cypress College is one of the best decisions I've ever made. Without attending Cypress I wouldn't have networked and been offered all the opportunities that I have today.
Why Cypress?
I chose Cypress because I wanted to meet a new group of people. I knew that if I attended Cerritos College or Rio Hondo College I would see people that I already knew. I wanted to be in a new environment. When I first visited Cypress, I loved its feel and size. The campus is not too big or too small. When I attended the orientation it just confirmed that I really wanted to attend Cypress. Everyone was so welcoming and the campus was easy to navigate. I expected community college to be boring. I thought that I would simply go to class, do my homework in the library and go back home. I was, however, completely wrong and I'm glad I was. My goal going into Cypress was to get in and get out as quickly as possible. Now that I'm done I realized that I've done so much more than that. My goals have definitely changed. I now want to leave a mark in this world. Before attending Cypress, I just wanted to get my degree so that I could maintain a living. Now, I want to make a change. I want to help empower individuals by helping them find and follow their own unique paths. I want to create an example for underrepresented students to show that anything is possible.
@Cypress — what have you been involved with? How has your path unfolded?
At Cypress I was involved in the Puente Program. The Puente Program gave us the necessary tools to transfer to a four-year university. Before Puente, I had no idea how to navigate my way to my goals. Through Puente, I acquired a solid understanding of what classes I had to take, and became aware of the many different opportunities that the campus had to offer. I loved being at school because of Puente. It was my second home. I had no idea what I wanted to do before going into Puente. After networking with various guest speakers, exploring different universities, and speaking with old Puentistas, it gave me many really good ideas of what I wanted to do career-wise. If it weren't for Puente, I would probably be a little bit lost. I now know that I want to empower Latino students, and set an example for them. Just how Dr. P (Puente Director Dr. Therese Mosqueda-Ponce) and Mr. Silva (Obed Silva, Puente English instructor) have been to me.
Faculty or staff that have helped you get where you are today.
Professor Obed Silva and Dr. Therese Mosqueda-Ponce are the two influential individuals that have helped me get where I am today. Their motivation and assistance has been so important to my growth. They unlocked many opportunities for me that I wasn't aware were available. They have shared their struggles with us; they have showed us that our dreams are attainable.
Before attending Mr. Silva's English class I did not enjoy writing. It was the subject I disliked most. Mr. Silva made English so interesting and easy to grasp. No matter how bad my writing was, he was patient and explained everything to me. Mr. Silva connected all the topics that we reviewed in class to things that we have experienced in our own personal lives. That is when I started to love English. By the end of the year, I had earned the most improved writer award. That was all because of Mr. Silva.
In Counseling 160, I learned so many useful things that I wouldn't learn in any other class. Dr. Therese-Mosqueda-Ponce made sure that we were aware of what to do when it came to transferring. Dr. Ponce relayed so many impactful life lessons. She made sure that we were always connected with our roots, and to be proud of who we are as individuals. No matter what kind of crazy ideas we had she was always in full support of them. When I felt hopeless, and lost Dr. Ponce was always there to reassure me that everything was going to be okay. She always pushed me to do better than I did yesterday, to strive for the best.
Without, Dr. Ponce and Mr. Silva I would not have the motivation that I do today.
Post Cypress — what do you hope to do in the near term? What are your plans at UC Sand Diego?
After I graduate Cypress I will continue to work towards my bachelors degree in Sociology at UCLA.
Advice to Future Students?
I am most proud of staying true to myself. Life is very crazy and it is very easy to lose yourself. I am proud that I have stuck to my word and goals. I have worked hard to transfer to my dream school. I am proud to say that I will be the first in my family to attend a university.
Longer-Term Vision — what do you aspire to?
I plan to continue my studies and complete a Ph.D. at either UC San Diego Scripps Institution of Oceanography or Woods Hole Oceanographic Institution in Massachusetts. I have a strong interest in marine mammal acoustics and would love to become a principal investigator conducting research about the anthropogenic effects on social and behavioral patterns of cetaceans in noise-polluted areas. I've also considered a dual DVM/PhD, and plan to open a non-profit research and rehabilitation center with an emphasis on acoustic-related strandings.
What are you most proud of?
I've accomplished a lot thanks to the wonderful resources at Cypress College, especially the STEM(2) program. I re-established the college's Marine Biology Club and fulfilled the presidential role for two years. I volunteered in a research lab at CSU Long Beach with my mentor, Jesus Reyes, who provided me hands-on experience and the confidence to apply for summer internships. I did what I thought was the impossible and was one of ten students selected from across the United States to participate in a National Science Foundation Research Experience for Undergraduates (REU) with the Sarasota Dolphin Research Program in Florida. I was then selected to present this research at the 2015 SACNAS National Conference in Washington, D.C. This year, I was selected to participate in the Summer Training Academy for Research Success (STARS) at UC San Diego Scripps Institution of Oceanography conducting marine mammal acoustics research. So far, I have accomplished everything I've ever wanted to do in major, and have yet to graduate with my bachelor's degree, so it's really exciting to see what happens next!
Anything else you'd like to add…
I will be forever grateful for the opportunities and memories that Cypress College has given me. Attending Cypress College has been one of the best decisions that I have ever made. I cannot wait to see what UCLA has in-store for me.
___________
Cypress College is recognized as one of California's top community colleges. Recent accolades include:
– #1 in the U.S. | Top Toyota T-TEN Auto-Tech Program in the Nation.
– #2 in C.A. | Top Two ESL & Basic Skills English Programs in California.
– #3 in C.A. | Ranked as a Top Three California Community College (Schools.com)
– #3 in the Region | Ranked Top Three in Greater Los Angeles & Orange County for Student Transfer and Graduation Rates (EdSmart.org)
– 15 of 113 | California Community Colleges piloting a Bachelor's Degree (Mortuary Science)
– #17 in the U.S. | National Ranking on MTV-U's website "Rate-My-Professor"
– Top National Licensure Exam Pass Rates | Perfect state licensure pass rates for students in the following programs: Dental Hygiene, Diagnostic Medical Sonography: Abdomen; Diagnostic Medical Sonography (OB/GYN); Diagnostic Medical Sonography: Physics; and Mortuary Science: Sciences. 90+% state licensure exam pass rates for students in the following programs: Dental Assisting; Mortuary Science (Arts); Radiology Technology. And 85%+ state licensure rates for students in: Health Information Technology; Nursing; and Psychiatric Technology.
– 2/3ds of the Class of 2015 qualified for transfer to a UC or CSU institution.
– 76 Orange Empire Athletics Conference Titles
– 25 California Community College Athletic Association State Championship Titles