MLB Inducts Alum Trevor Hoffman into Hall of Fame
Cypress College baseball coach Scott Pickler once said of alumnus Trevor Hoffman, "He had it all in perspective. It wasn't an accident that he got his 601 saves. It wasn't an accident that he's the best reliever to ever play the game. It's not an accident that he's going to be in the Hall of Fame.
Pickler, who coached Hoffman from 1985-1986, was right. Major League Baseball inducted the former Cypress Charger into the Hall of Fame today. Hoffman was one of four players selected for induction as part of the Class of 2018.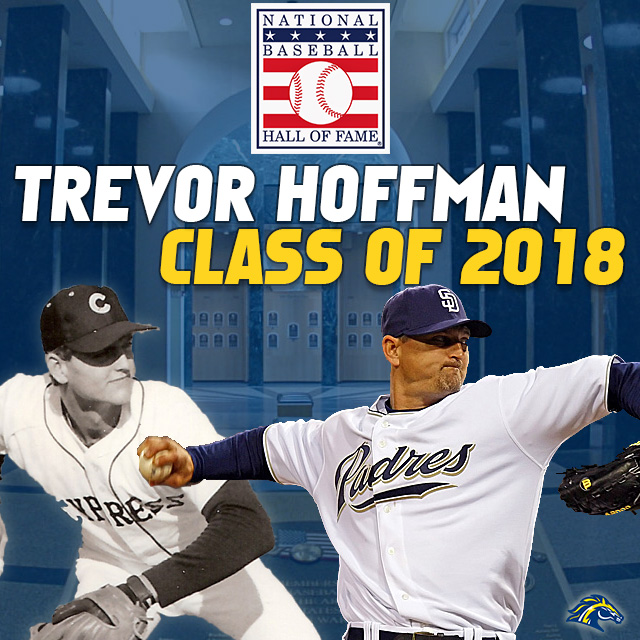 Hoffman was a relief pitcher for the San Diego Padres during his 18-year MLB career, earning 601 saves, an induction into the San Diego Padres Hall of Fame, and an award named in his honor — the Trevor Hoffman N.L. Reliever of the Year award.
Congratulations to alumnus Trevor Hoffman!