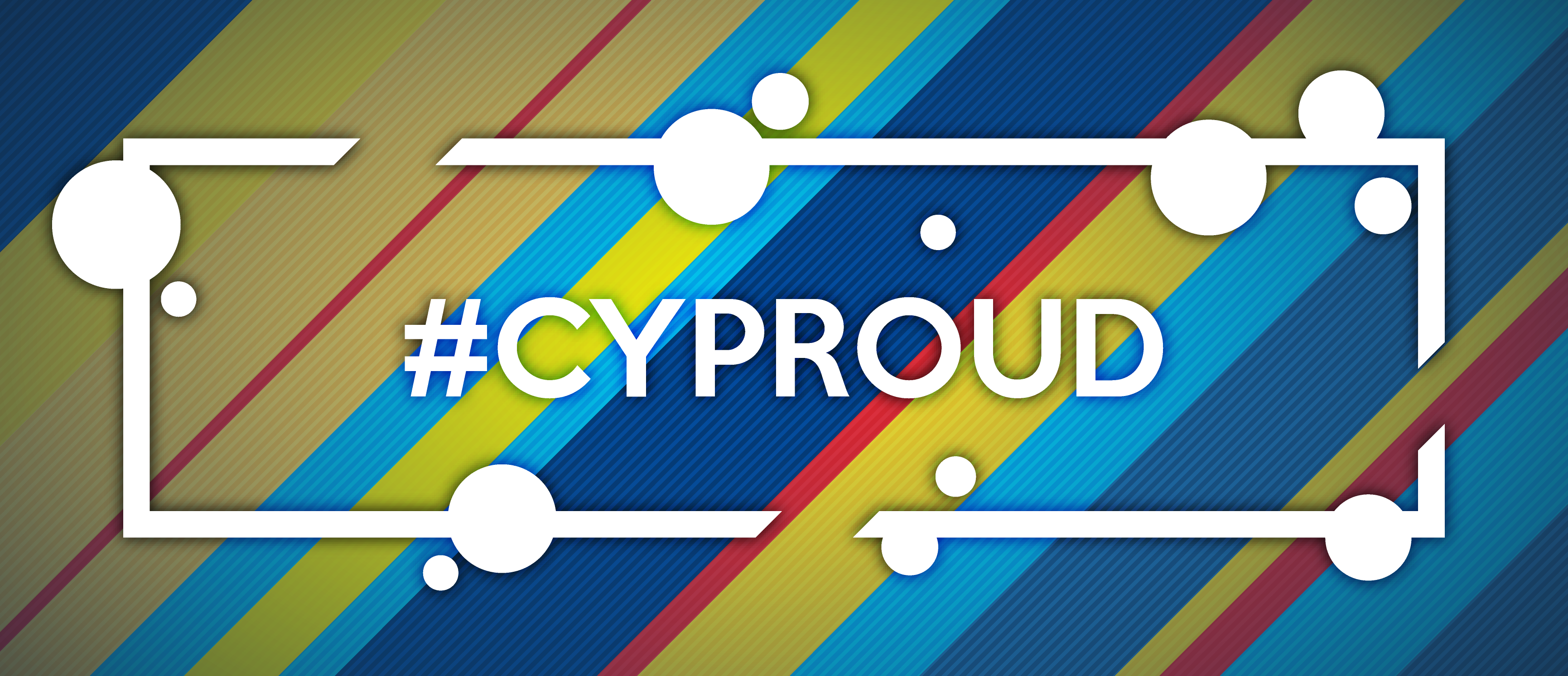 #CYPROUD: Myeongseob Kim, Political Science
Student success comes in many different forms, and Cypress College is proud to recognize and celebrate the variety of paths our students take to achieve their dreams. Whether it's transferring to a four-year institution, or receiving an associate degree or certificate and heading into the workforce, we want all of our students to know we are on this educational journey with them and are pleased to feature distinguished #CYProud students for 2018.
Myeongseob Kim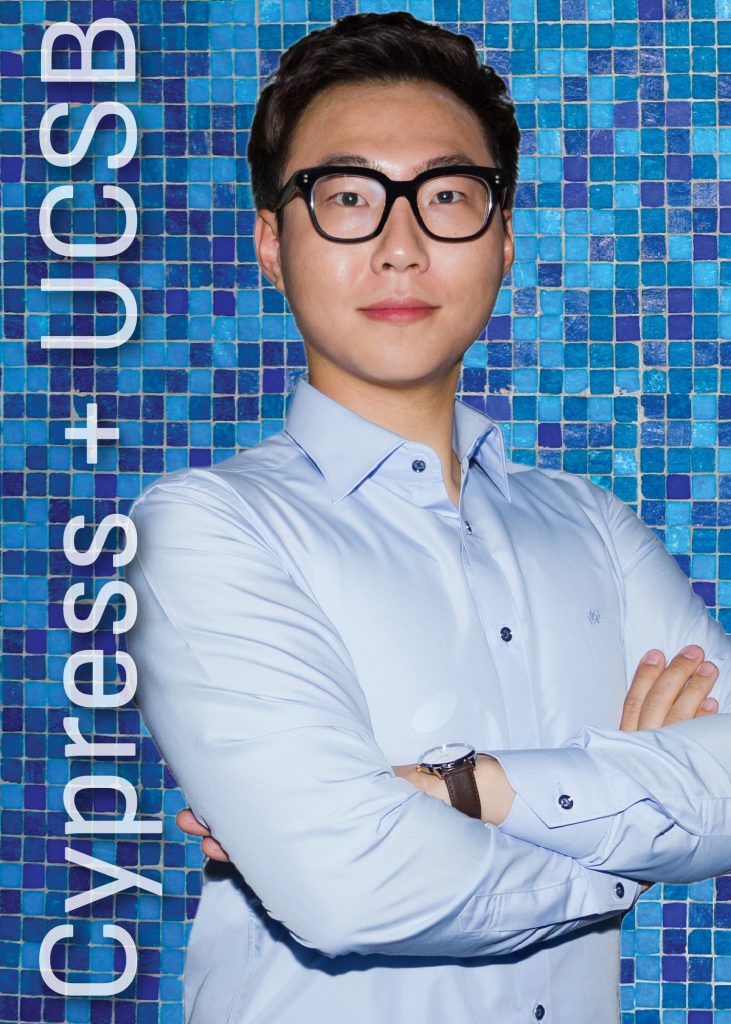 Myeongseob was a political science major at Cypress College who is continuing his studies at University of California, Santa Barbara, following his graduation from the college. In search of the right educational path for his future following a couple of years at a South Korean university and two years in the military, Myeongseob decided to study abroad in the U.S. At Cypress College, he took credit overloads nearly every semester while maintaining a 4.0 GPA. He aspires to be a politician in his native South Korea and also a member of the CIA's Korea Mission Center.
Please tell us a little about yourself. Where did you grow up? What are your interests? What is your story?
I grew up in South Korea where the society enforces that students focus on education heavily. Earning academic successes was probably the easiest thing of my life until I graduated high school. It was normal for me to study for more than 12 hours a day and I was able to earn good grades from middle school to high school. Due to this, a lot of people who knew me during that time expected that I would get a high score on the Korean version of the SAT, the Korean University Admission Exam. On the day of the exam, the pressure on me to get a high score distressed me. As a result, I failed to get the grade expected. I studied one more year, dedicating as many hours as possible for the Korean SAT. After the second exam, I realized that I had disappointed everyone around me and myself. I had to proceed and enter a university that I was not satisfied with.
I went to a university that was ranked relatively lower than where I pursued. I studied at the university for two years and served in the military for another two years. Even after those years, I was still lost and worried about my future. As a result, I decided to study abroad and came to the United States last year as the spring semester of 2017 began and started my first semester at Cypress College. I was taking more units than many other students, so it was difficult to learn all the material in English in the beginning. However, as the semesters went by, I found myself finding joy in education again. For this reason, I was able to maintain a 4.0 GPA and was accepted into a great university.
Why did you choose Cypress College?
During my service period in the military in South Korea, I met my girlfriend who was a student at Cypress College. While she was visiting Korea, she encouraged me to study abroad at Cypress College because it is one of the top community colleges in California. While I was researching about the college, I realized that it would be a good school for me to acquire knowledge and to prepare to transfer to a University of California. Also, I found that Cypress College has one of the top ESL programs in California, which is helpful for international students. These were the reasons why I chose Cypress College.
What have you been involved in at Cypress College? How has your path unfolded?
Unfortunately, I was not able to participate in many programs that were provided at Cypress College. I took 18 units in the first semester, 11 units in the summer semester, 20 units in the fall semester, and 21 units in my final semester. When I started to study at Cypress College, I only focused on graduating and transferring to a UC as fast as I could, so I focused on taking general education classes and deciding on my major of study. I finally found what I want to study and what I want to be while studying at Cypress College.
What are you most passionate about? Why?
I am interested in knowing political theories and their implications to pursue a just world. An incident of South Korea and conflict in global society happened when the Korean president was impeached, causing the relationship amongst North Korea, South Korea, and the U.S. to deteriorate. Those political events inspired me to feel passionate about becoming a politician who has the ability to maintain the peace of the world. Moreover, I wanted to inform and suggest a well-developed political theory to South Korea from learning politics in the United States, which is the leader of democratic countries.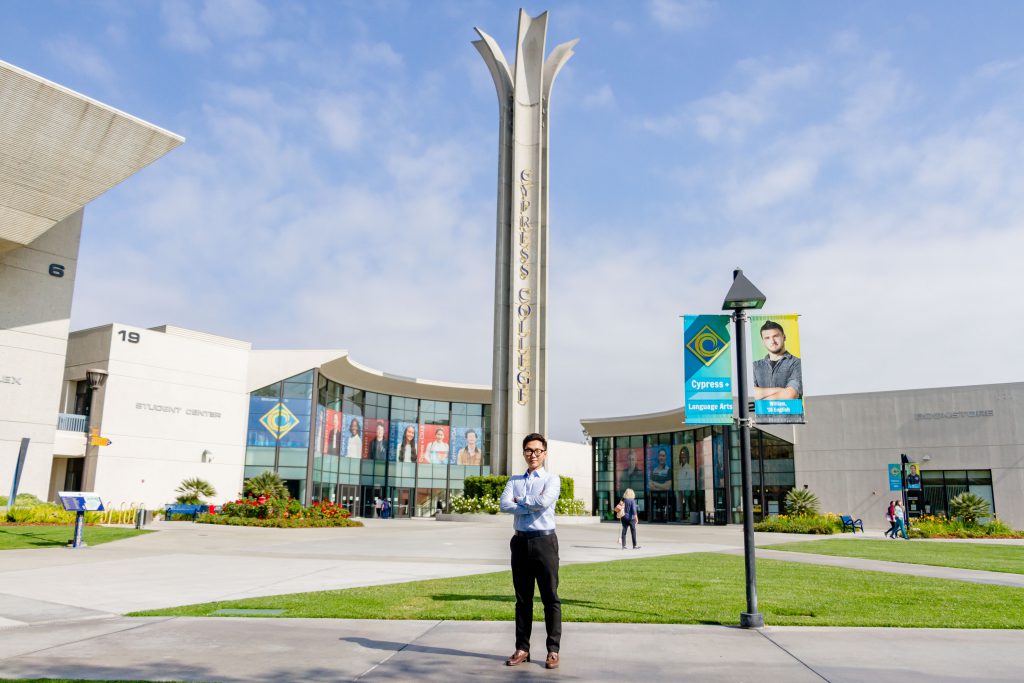 Who are the faculty and staff that have helped you get where you are today?
I really appreciate all professors who taught the classes I took. To professor Alison Robertson, Armando Mendoza, Daniela Gutierrez, Angela de Dios, Janet Nau, Lisa Little, and all other professors, I would like to say thank you so much.
ESL professor Alison Robertson helped me with adopting the Cypress College life in my first semester and acquiring the English language easily as a second language.
Professor Daniela Gutierrez furthered my knowledge of art and made me feel comfortable in an unfamiliar environment.
Dr. Angela de Dios gave me a lot of useful information for my life, and I learned lessons from her responsibility and the effort she put into her classes.
Professor Lisa Little taught me about biological anthropology, which changed the perspective I had about the world and human beings. She provided a wonderful experience through visiting the San Diego Zoo with students, and it helped me to appreciate life on Earth.
Professor Armando Mendoza and I had a common interest, which was Korean martial arts. Before or after class, we used to share our knowledge about this common interest. He was a really nice professor, nice father figure, and an expert in martial arts. He liked to give students advice for their future lives and suggested how we should live. Thank you to all professors for helping me at Cypress College.
What are your immediate plans after completing your studies at Cypress College (at your transfer institution, in the workforce, etc.)?
I am planning to go to University of California, Santa Barbara in the fall quarter and graduate in the winter quarter of next year. I also want to graduate from UCSB with many accomplishments, so I will focus on participating in many conferences and club activities, as well as taking classes with good grades because I realized through the transfer process that maintaining a high GPA is not the only important accomplishment. After graduating from UCSB, I will go to a graduate school to study further.
What are your long-term goals? What do you aspire to?
As one of the Korean people, I want to try to solve the conflict among the United States, South Korea, and North Korea. Also, I want to resolve the corrupt state of Korean politics, so I have a goal to be a troubleshooter. Specifically, I have two dreams: one is to be a politician in South Korea as a member of the Ministry of Foreign Affairs and Trade in the diplomacy department; the other is to be a member of KMC, which is the Korea Mission Center in the CIA.
What are you most proud of?
When I first came to the U.S., I was planning to get a degree in a short amount of time. When I started to study at Cypress College, I met with some counselors to make my education plan. Most of the counselors told me that one year and a half would not be enough to graduate and transfer to a UC, so they said it would be impossible. I had to take 75 units including ESL courses in three semesters. I had many challenges during my time at Cypress College. I was able to skip ESL 185 by earning good grades and good test scores in ESL 184. I also took 11 units in the summer semester. I was required to see counselors each semester so I could take as many units in each semester as possible beyond the maximum. Finally, although there were many difficulties and challenges, I was able to finish my plan and graduate this spring.
What one bit of advice would you give to current and future Cypress College students?
I would like to advise that lazy students will not receive good grades at Cypress College. The most useful way to succeed at Cypress College is to use many programs, meet with counselors, and take advice from professors. As you meet with counselors, you can set appropriate goals whether they are short term or long term ones. Also, you should try to meet with professors during their office hours or before or after the classes as much as you can because you can acquire varied knowledge beyond the textbook.
Is there anything else you'd like to share?
I am regretting that I did not have enough time to experience everything at Cypress College, so I would like to say that students should enjoy their life at Cypress College. Thanks to all professors and staff. I had a gorgeous experience at Cypress College as a starting place in the U.S.