Political Science
The method of political science is the interpretation of life; its instrument is insight, a nice understanding of subtle, unformulated conditions.

– Woodrow Wilson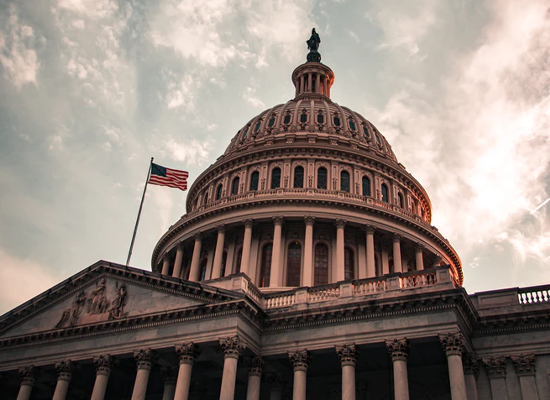 It is the purpose of the Department of Political Science to prepare the student for a life of citizenship and professionalism. Towards this end, the department offers courses in the major parts of the discipline (American politics, political theory, comparative politics, international relations). Further, it is our goal to help students become more conscious of the many and complex ways in which political forces—both domestic and global—shape their lives, for better or worse.
Our Political Science Program is designed to provide students with an understanding of politics, its processes, its theories, and its institutions. Studies emphasize structure and function of government and the necessity for human social order. Students gain an understanding of political parties, interest groups, international relationships, public law, public administration, liberty, freedom, justice, and power. Coursework stresses communication and persuasion skills, and the use of logic and reason.
---
What You'll Study
Political Science
Urban Politics
Contemporary Political Issues
Comparative Politics
Politics of the Middle East
Gender and American Politics
Political Theory
United States Government
Campaigns, Parties, & Elections
International Relations
Catalog
Visit our catalog for more information about the degrees and certificates, courses, and program learning outcomes for students majoring in Political Science.
---
Careers & Salary
Careers
Manager
Political Science Teacher
Political Scientist
Salary
Low: $49k
Average: $112k
High: $208k+
---
What Students Say
"I am interested in knowing political theories and their implications to pursue a just world. …[P]olitical events inspired me to feel passionate about becoming a politician who has the ability to maintain the peace of the world."
Myeongseob Kim
"I gained a deep desire and passion for learning and fell in love with all aspects of political science. This led to a deep urge to consistently inform myself of different branches of politics by reading scholarly articles on topics ranging from the comparison of political economic theories to the externalities in foreign affairs."
Fernando Barboza
---
Faculty
Adjunct Faculty
Tamara Alexander
Kevin Eperjesi
Christine Jun
Craig Matthews
Political Science Department
Location: Humanities, Room 127
T: (714) 484-7185
Department Chair: Gloria Badal, gbadal@cypresscollege.edu