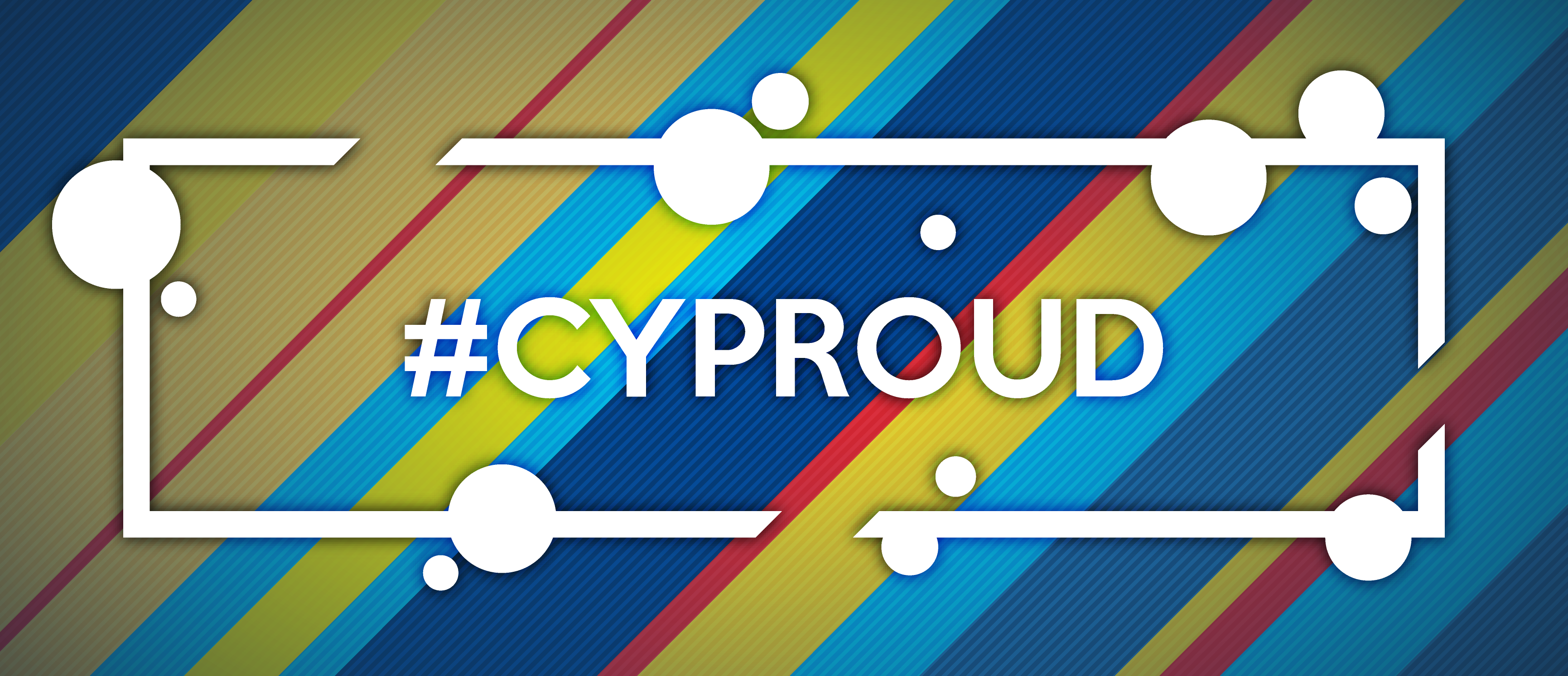 #CYProud: Nader Barsoum
Nader Barsoum grew up in Cairo, Egypt, and moved with his family to the United States when he was fairly young. He had an opportunity to attend Cal State Long Beach straight out of high school, but decided to "see where I could go if I pushed myself and strove to do better in school." At Cypress College, he committed to getting involved on campus, joining multiple clubs and programs that both supported and motivated him. All his hard work and extracurricular involvement at Cypress College has paid dividends; Nader was accepted to attend Johns Hopkins University in fall 2020. With a passion for life and learning about the human body, along with seeing the community he grew up in struggling with health insecurity, Nader aspires to attend medical school and specialize in dermatology or orthopedics.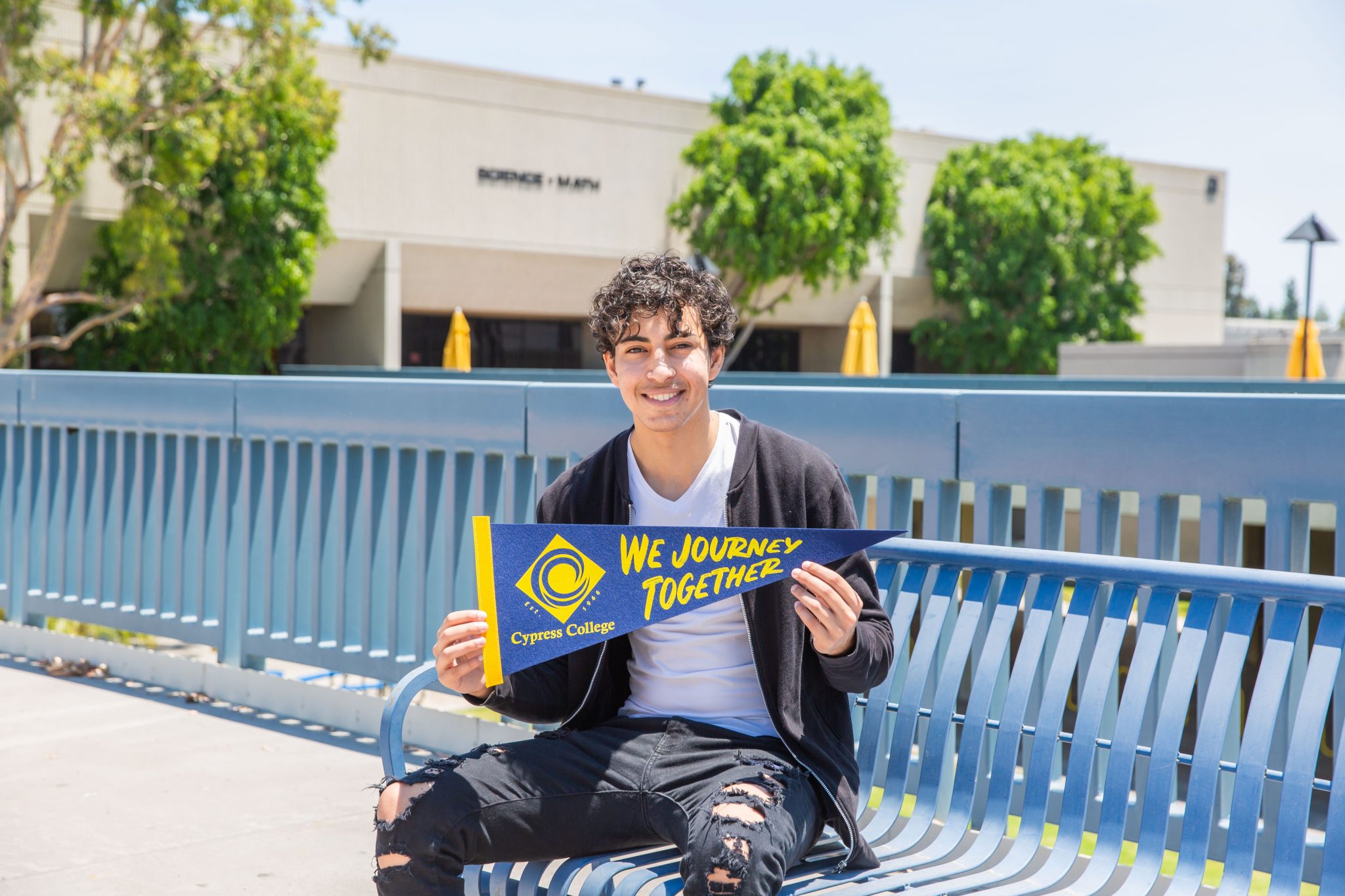 Please tell us a little about yourself. Where did you grow up? What are your interests? What is your story?
I grew up in Cairo, Egypt and moved to the United States when I was still relatively young. I had a very atypical childhood, but it was all for the sake of me and my brother to build on our parents' sacrifice in order for us to have a better future. I was always involved in sports from a young age, from the athleticism to the physique, it was always something I admired and was what got me started on my path to wanting to learn more about the human body.
Why did you choose Cypress College?
I chose Cypress because I wanted a second chance. In high school, I did what I needed to get by and even though I pushed myself academically by taking multiple AP course, I still always knew I could do more and be better. I was ready to dorm with a friend of mine at Cal State Long Beach, where a lot of my friends were going at the time, but I wanted to see where I could go if I pushed myself and strove to do better in school.
What have you been involved in at Cypress College? How has your path unfolded?
From the moment I walked on campus, I wanted to make sure that I did everything I could so that when it came time for me to transfer, I would leave with no regrets. I was involved in multiple organizations on campus such as the (STEM)2 Program, STEM Club, Honors Club, and EOPS. Through these programs, I was able to meet and make a lot of valuable friendships with Alan (EOPS counselor), Yanet Garcia (STEM Director), and many professors who helped me push myself and motivated me to keep pursuing my goals even when I thought I couldn't.
What are you most passionate about? Why?
I am passionate about life. It's mind-blowing how complex and ordered the human body is in order to properly function. In my biology and chemistry courses, I got to learn and apply what I was learning in the classroom to a real-life situation. I grew up in an area where a person's health wasn't taken for granted because we didn't have the capability to get medical treatment easily. Seeing my community's insecurity with health pushed me to want to make a change and bring a sense of relief to those in need.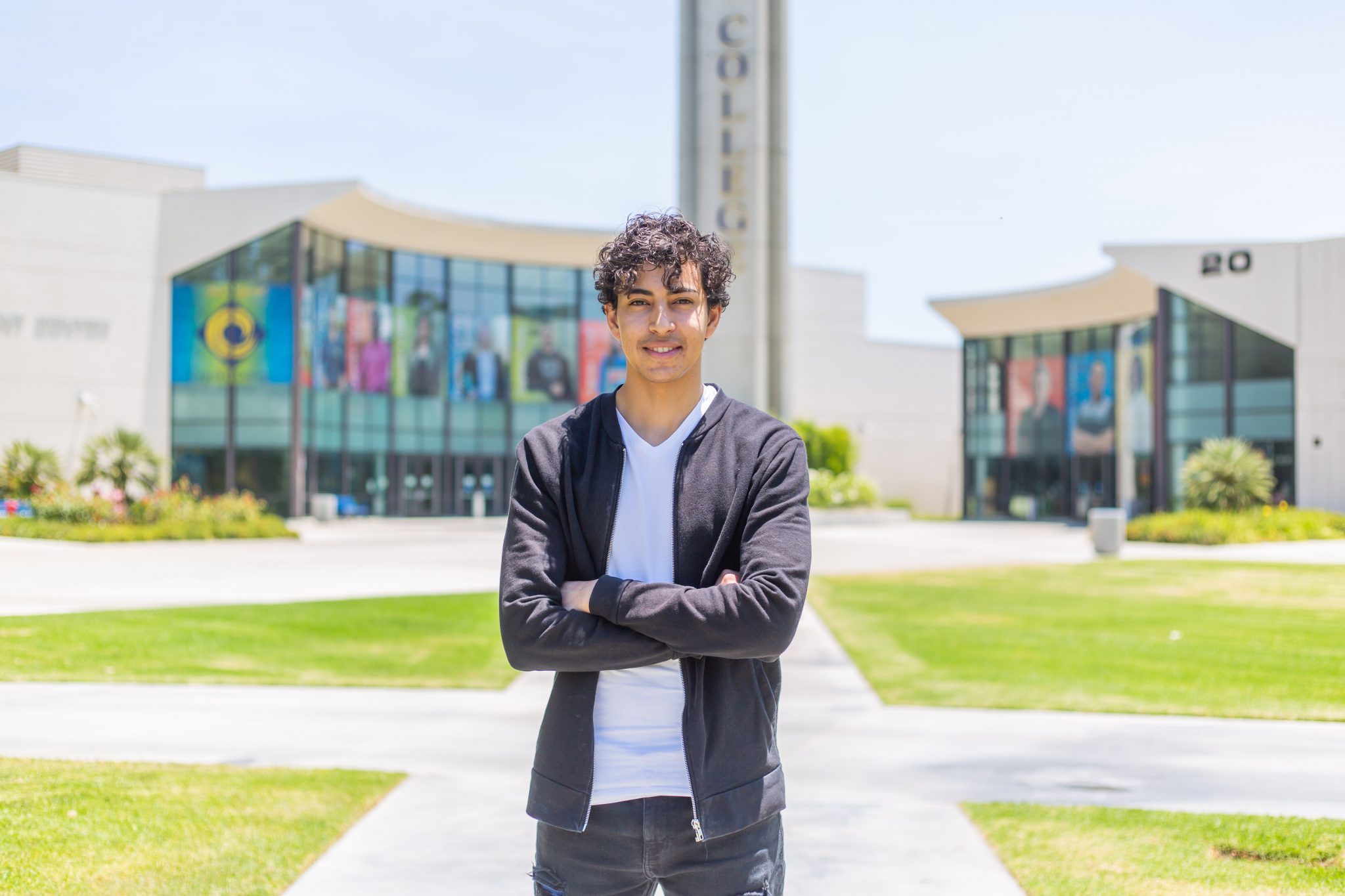 Who are the faculty and staff that have helped you get where you are today? How has Cypress College supported you throughout your semesters?
Julie Angevine (SEM Office): Ms. Julie can turn a bad day into a good day. She was always there when I needed someone to talk to, reassuring me that everything would be okay and that my efforts would be rewarded. I always knew I could go to Ms. Julie regardless of how I was feeling.
Alan & Alex (EOPS Counselor & Mentor): Whenever I needed guidance academically or with something in my life, I was always met with the same radiant energy and support. Every time I went in, I would set a new goal, see how far along I was, and see what I needed to improve in order to reach it.
Dr. Tomooka (Chem 211A&B): One of my favorite classes on campus was organic chemistry! All those times after class when I would stay in his office hours, talking to him asking for advice, will be a staple memory of my time at Cypress. Despite teaching such a difficult subject, he always made room to get a cheesy joke in.
Dr. Ogoshi (Bio 175): I never thought I could learn so much material in one lecture, only to go to the next and learn just as much, if not more. The friendships and memories that I made in that class, as well as the conversations I had and advice I received from Dr. Ogoshi will stick with me throughout my entire academic journey.
Caleb Jones (Bio 174 Lab instructor): Professor Jones taught my first biology lab course. His attitude and smile lit the room as he always worked with his students, making learning fun.
Professor Phyllis-Mays (Chem 111B): Professor Phyllis was more than a professor; she was a role model who expected the best from all her students. She was there for me during some of the lowest moments and helped me get back on my feet. Her energy will wake the most tired students in the class.
Johnathon Harris (Math 150A): I would always go to the MLC with the same group of friends from class and keep practicing problems from WebAssign until we felt like our brains were fried. Professor Harris would always sit down with us, help us, and assure us that we were capable of accomplishing any task even when we felt stuck. He was more than a professor; he was a friend.
What are your immediate plans after completing your studies at Cypress College (at your transfer institution, in the workforce, etc.)?
Upon transferring to Johns Hopkins, I plan to involve myself as much as I did at Cypress, if not more so. I want to network and get involved in the research and academic opportunities the school offers so that when I go to my first research study in the summer, I will be prepared and well versed in what's required of me.
What are your long-term goals? What do you aspire to?
Upon finishing medical school, I want to specialize in skin, or bones and muscles, using that knowledge to help those in my community. I want to be able to help those in need by lessening the burden on their shoulders when it comes to health.
What are you most proud of?
I'm most proud of the path I'm setting for myself. I want to continue to go down a path of continual growth and improvement.
What one bit of advice would you give to current and future Cypress College students?
Surround yourself with those who want to succeed and make you want to improve as both a student and a person.