Psychiatric Technology
Success is no accident. It is hard work, perseverance, learning, studying, sacrifice and most of all, love of what you are doing or learning to do.

– Pele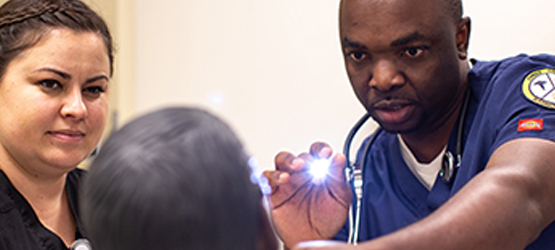 A Psychiatric Technician is a licensed member of the professional health services team who works with individuals who are mentally ill and/or developmentally disabled. Psychiatric Technicians find jobs training developmentally disabled individuals in the community or at developmental centers, and caring for mentally ill people in the prison health system or private and state mental hospitals. The program prepares the student to meet the requirements for Psychiatric Technician licensure examination. See the Psychiatric Technician program licensure examination pass rates here.
---
What You'll Study
Selected Topics/Psychiatric Technology
Psychiatric Technician – Work Experience
Leadership Supervision and Ethics
Nursing Science
Developmental Disabilities
Mental Disabilities
Catalog
Visit our catalog for more information about the degrees and certificates, courses, and program learning outcomes for students majoring in Psychiatric Technology.
---
Careers & Salary
Careers
Psychiatric Aides
Psychiatric Technicians
Salary
Low: $23k
Average: $44k
High: $75k
---
What Students Say
"I believe that all the faculty and staff at the Psychiatric Technology program help me achieve my goals. Without each and every one of the faculty, I would not be able to be successful in the program, and I am greatly thankful for their passion and dedication to the Psych Tech program and its students."
Anthony Pansoy
---
Faculty
Anthony Brown
Dragana Filip
Jomini Ison
Adjunct Faculty
Cynthia Acosta
Kimberly Alofaituli
Jane Boyce
Jessica Jun
Psychiatric Technology Department
Location: Tech Ed III, Room 200
T: (714) 484-7283
Department Chair: Jaime Ramos, jramos@cypresscollege.edu