Mathematics
Pure mathematics is, in its way, the poetry of logical ideas.

– Albert Einstein
The Mathematics Department is dedicated to providing each student with an education that stresses high quality instruction. Our dynamic, knowledgeable faculty provides a supportive atmosphere which includes mentoring students through a "hands-on" approach to instruction. Students will gain the skills they need, whether they are working to meet professional goals, earn an AA or AS degree, or plan on transferring to a 4-year university.
What we offer:
a full range of mathematics courses
Supplemental Instruction in numerous courses
courses taught using free Open Educational Resources
the provision of a Math Learning Center where students may receive additional assistance
the sponsoring of an on-campus Math Club which competes twice a year in a competition hosted by the American Mathematical Association of Two-Year Colleges Student Mathematics League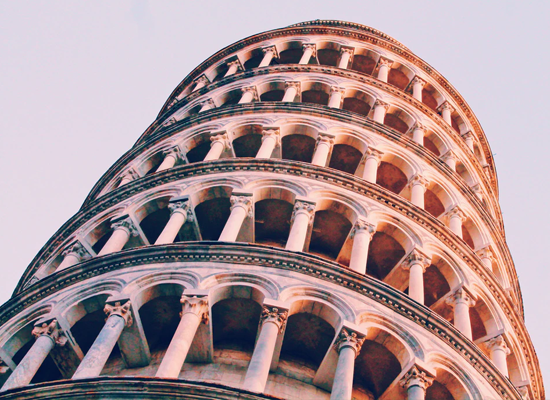 ---
Notice
You are now able to use the Guided Self-Placement tool instead of taking an assessment test for English or math. To use the tool:
Log in to myGateway
Got to the Cypress Tab
Select GSP
Math Review Videos are also available as a resource to you. View them at the button below.
---
What You'll Study
Skills for Finite Math
Skills for Probability and Statistics
Skills for Survey of Calculus
Skills for College Algebra
Skills for Math for Prospective Teachers
Algebra
College Algebra
Probability and Statistics
Basic Accelerated Math
Math for Prospective Teachers
Finite Mathematics
Calculus
Multivariable Calculus
Trigonometry
Linear Algebra and Differential Equations
Catalog
Visit our catalog for more information about degrees and certificates, courses, and program learning outcomes for students majoring in Mathematics.
---
Careers & Salary
Careers
Mathematical Science Occupation
Mathematical Science Teacher
Mathematician
Natural Science Manager
Secondary School Teacher
Statistician
Salary
Low: $29k
Average: $90k
High: $208k
---
What Students Say
"Professor Morvan taught me how to conceptualize calculus and clearly articulate what I was doing in my work."
Timothy O'Connor
"Professor Nusbaum [demonstrated] how math is an art where every step of the process plays an essential role. When a class changes you as a person, you know the professor has made a significant impression on you. Professor Nusbaum has taught me to take pride in my work, be detail-oriented and not omit any steps in a process, and carry myself with integrity, humbleness, and resilience. Thank you for believing in me. I am honored to have been your student and your Math 150B (Calculus II) supplemental instruction leader."
Junnior Rodriguez
---
Faculty
Jolina Cadilli
Alma Castro
Sarah DeMartino
Eunju Lee
Kelly Nguyen
Scott Roby
Hoa Tran
Joe Trevino
Adjunct Faculty
Rocio Aguilar Bastida
Eric Armstrong
Jess Boling
James Carver
Timothy Choi
Adriana Chrispens
Peter Christenson
Maurice Daigle
Mina Do
Diane Ford
Ardeshir Ghaffari
Jonathan Harris
Don Hatori
Maria Heinze
Kasara Heneks
Ramy Heng
Khanh Hoang
Jay Hoover
Rattana Hor
Matthew Humaciu
Paul Huynh
Tracy Lam
Duc Le
Jaime Leongson
Darlene Little
Tuyen Ly
Hao Mai
Mahnaz Moradi Nargesi
Dai P. Nguyen
Hoang Nguyen
Paul Oeser
Huyvu Phan
Vu Phan
Edward Pineda
Matthew Pitassi
Parvin Ramedani
Leslie Rodriguez
John Kevin Ryan
Mutsuno Ryan
Alejandro Sevilla
Hermina Shamoni
Azzam Shihabi
Andrew Sotomayor
Linda Steinberg
Kevin Takeuchi
Tanawat Trakoolthai
Duy Tran
Kelly Tseng
Daniel Ulloa
Tim Vu
James Wan
Evan Waugh
Jingwen Zhang
Mathematics Department
Location: SEM, Room 154
T: (714) 484-7000 ext. 48641
Department Chair: Adam Eckenrode, aeckenrode@cypresscollege.edu