Annual Kwanzaa Celebration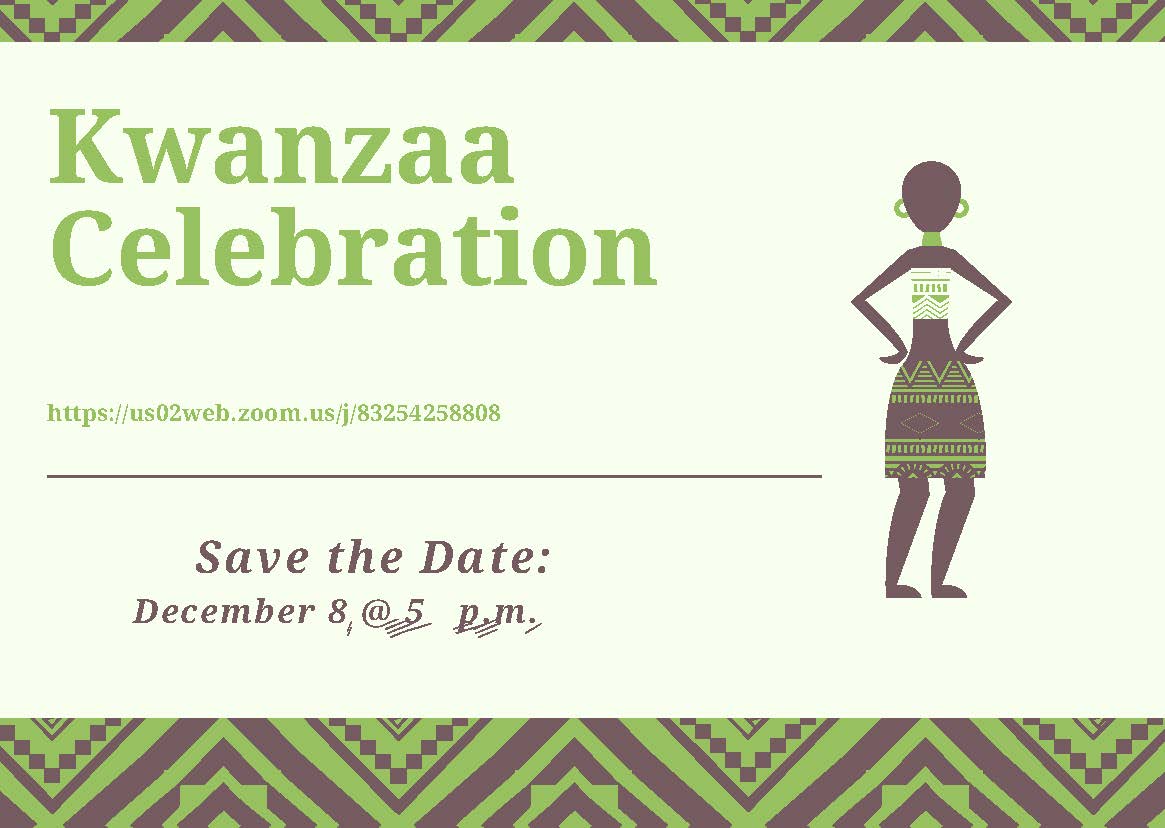 Our Annual Kwanzaa Celebration is scheduled for Tuesday, December 8 @ 5 p.m. This year, we will have a virtual celebration, which includes music, dancing, and drumming.
This event is not only reserved for the Legacy Scholars, but the entire campus. The benefits are many:
Explore how the interpretation of experiences from diverse cultural perspectives.
Apply an understanding of culture as an integrated whole that explains the functions of language, literature, the arts, traditions, beliefs, values, and behaviors.
Compare and analyze societal patterns for preserving and transmitting culture while adapting environmental or social change.
Related Events