Black History Month Opening Day Ceremony
7 Feb 2019 @ 12:00 pm

-

2:00 pm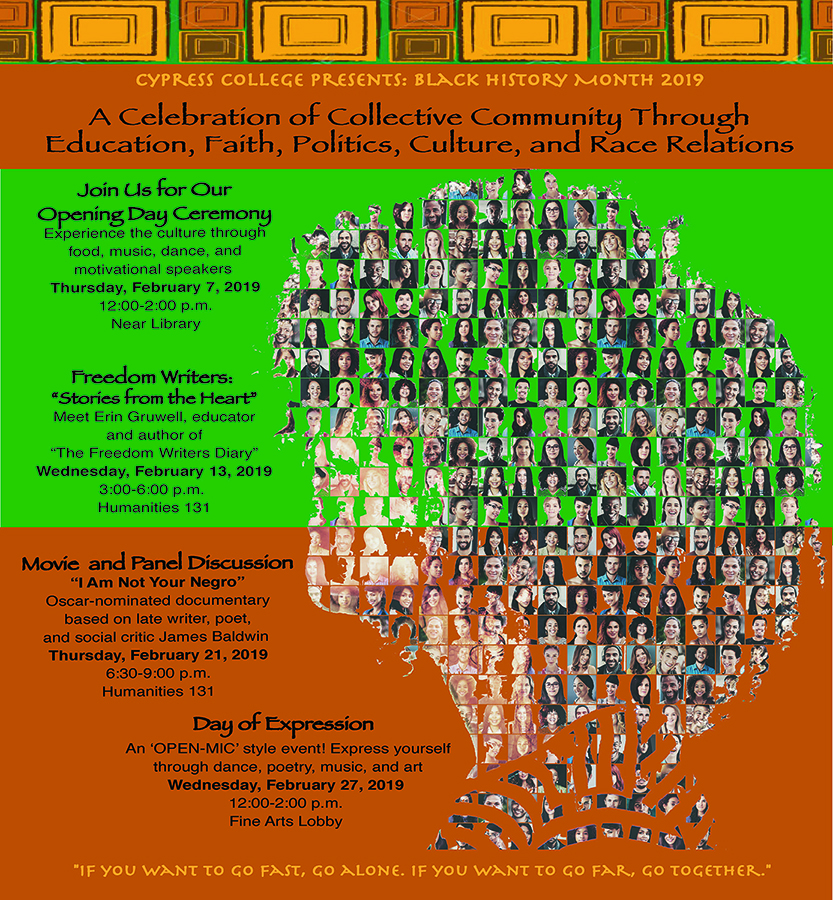 Experience the culture through food, music, dance, and motivational speakers. This event takes place near the Library.
Speakers
Pastor E. M. Williams announced his calling into the ministry in the local newspaper at age 7; however, it was not until age 27 that he finally accepted the call. At that time, he fully submitted himself into the hands of God in preparing him for ministry. His formal preparations include attending San Diego State University, earning and receiving two undergraduate degrees from the former Linda Vista Bible College & Seminary (Southern California Seminary) and Christian Heritage College, Masters of Divinity degree from Bethel University, post-graduate studies at Bethel Seminary St. Paul, and Doctorate of Ministry degree from Faith Seminary.
His ministry experience include twenty-five years and counting as a Pastor-Teacher, the President of Progressive Baptist District Association Congress on Christian Education and for fourteen years prior as Dean, Dean of California Missionary Baptist State Convention Congress on Christian Education, Dean of Baptist Ministers Fellowship of San Diego and Vicinity, Dean and Professor at Southern California Bible Institute, author of "CLOM" (Council of Licensing and Ordaining Ministers), as well as a wide array of ministry experiences. He has a love for sharing his gifts to God's glory, and preparing others for ministry. Dr. E. M. Williams now serves as pastor of St. Luke Holy Baptist Church of Long Beach, California.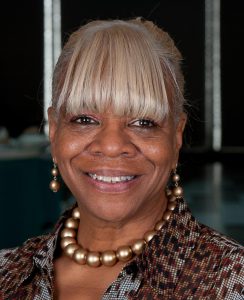 Elder Karen Persip is considered a talented and charismatic individual. She serves on the Ministerial staff and teaches Bible study at, Chapel of Peace Church, in Los Angeles under the leadership of her pastor, Bishop Ervin Smith. Elder Persip received her license to preach and teach the gospel in 1998, by Bishop Keith Green of Macedonia Full Gospel Church. Her license allows her to minister nationally and internationally. In 1999, Elder Persip founded "Practical Living through Jesus Christ Ministries". Her vision is to "reach the unreachable and to love the unloved." Elder Persip received her ministerial training from Rhema Word Ministries through Rev. Kenneth Hagin and has a B.A. degree in Business Management from the University of Phoenix. She is a member of Toastmasters International and received the designation of
Distinguished Toastmaster in 2011. She is a retiree of Kaiser Permanente, where she was employed as an Administrator for Behavioral Health Services.
Choir
St. Luke Holy Church has been established on the West side of Long Beach in November 1956. The church was created to help the growing military families. As the church multiplied ministries and regularly scheduled worship services were developed. The purpose of the Music Ministry was and is to glorify the name of the Lord based on Psalms 47 verse 6, "Sing praises to God, sing praises!" As well as Psalms 100 verses 1 and 2, "Make a joyful noise unto the LORD, all you lands! Serve the Lord with gladness; come into his presence with singing." The Mass Choir has be a constant for over 60 years providing worshipful music leaving evidence of Christ. As times changed, so did the music, instead of the traditional gospel music to modern gospel music. The Choir seeks to bridge the gap between the two, traditional style gospel music, and contemporary music, eager to inspire and touch the hearts of many.
Related Events