Cypress College Fall Choir Concert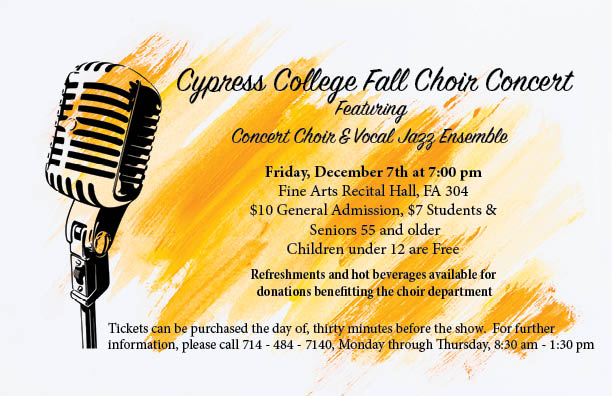 Please join us for the Cypress College Fall Choir Concert featuring Concert Choir and Vocal Jazz Ensemble. The concert is happening Friday, December 7, at 7 p.m. in the Fine Arts Recital Hall (FA-304). Tickets are $10 for general admission, $7 for students and seniors (55 and older), and free for children under 12.
Refreshments are available for donations benefiting the choir.
Tickets can be purchased up until 30 minutes before the show. For additional information, please call (714) 484-7140, Monday–Thursday, 8:30 a.m.–1:30 p.m.