Hispanic Heritage Month: Instagram Kick–Off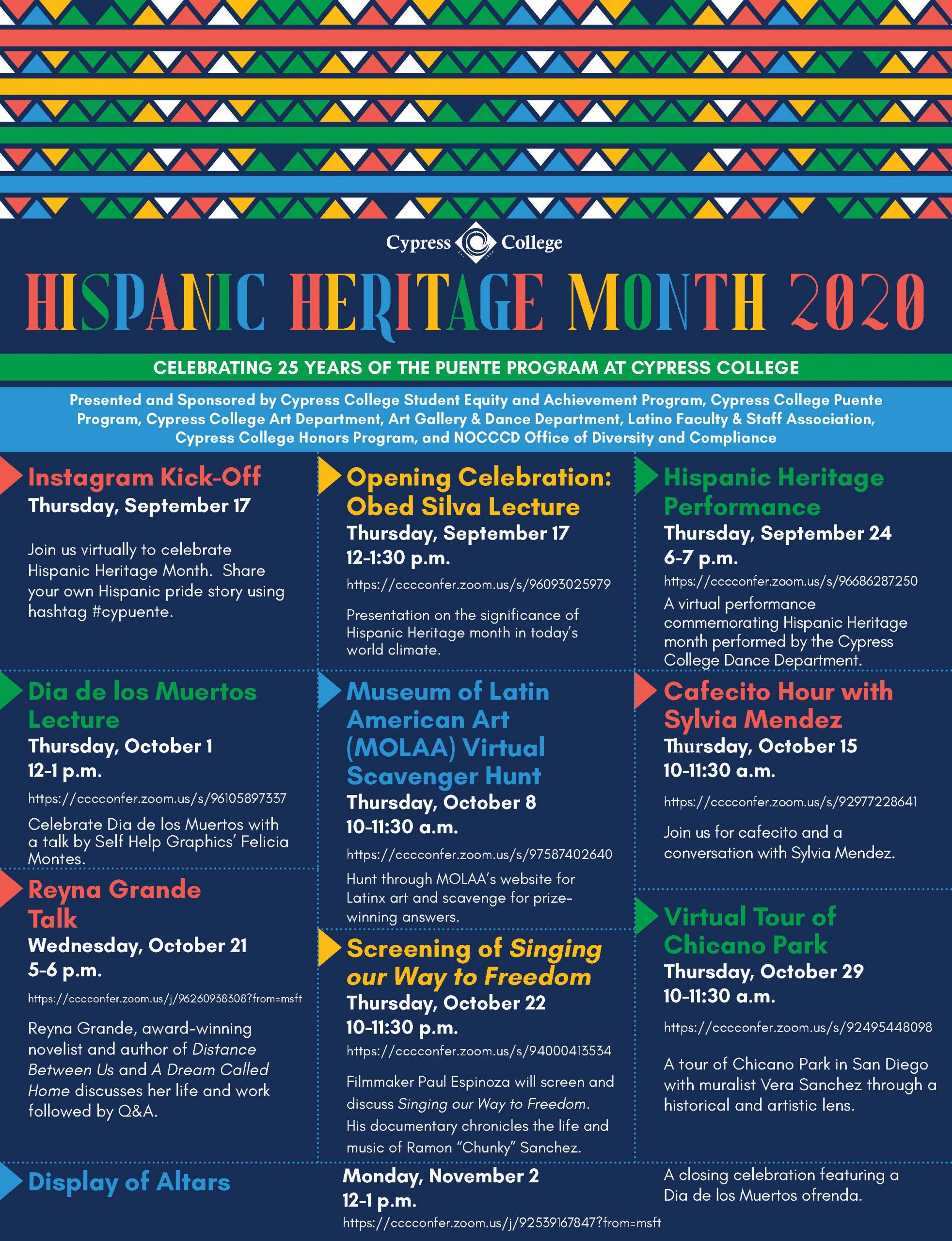 As part of Hispanic Heritage Month 2020, the Puente Program at Cypress College — now in its 25th year — is hosting a variety of events. These events are presented and sponsored by Cypress College Student Equity and Achievement Program, Cypress College Puente Program, Cypress College Art Department, Art Gallery & Dance Department, Latino Faculty & Staff Association,
Cypress College Honors Program, and NOCCCD Office of Diversity and Compliance.
Events:
Instagram Kick–Off
Thursday, September 17
Join us virtually to celebrate Hispanic Heritage Month. Share your own Hispanic pride story using hashtag #cypuente.