How to Get to MARS Without a Map: Navigating Your Path to Follow your Dream | Dr. Nina Lanza
7 May 2021 @ 10:00 am

-

11:00 am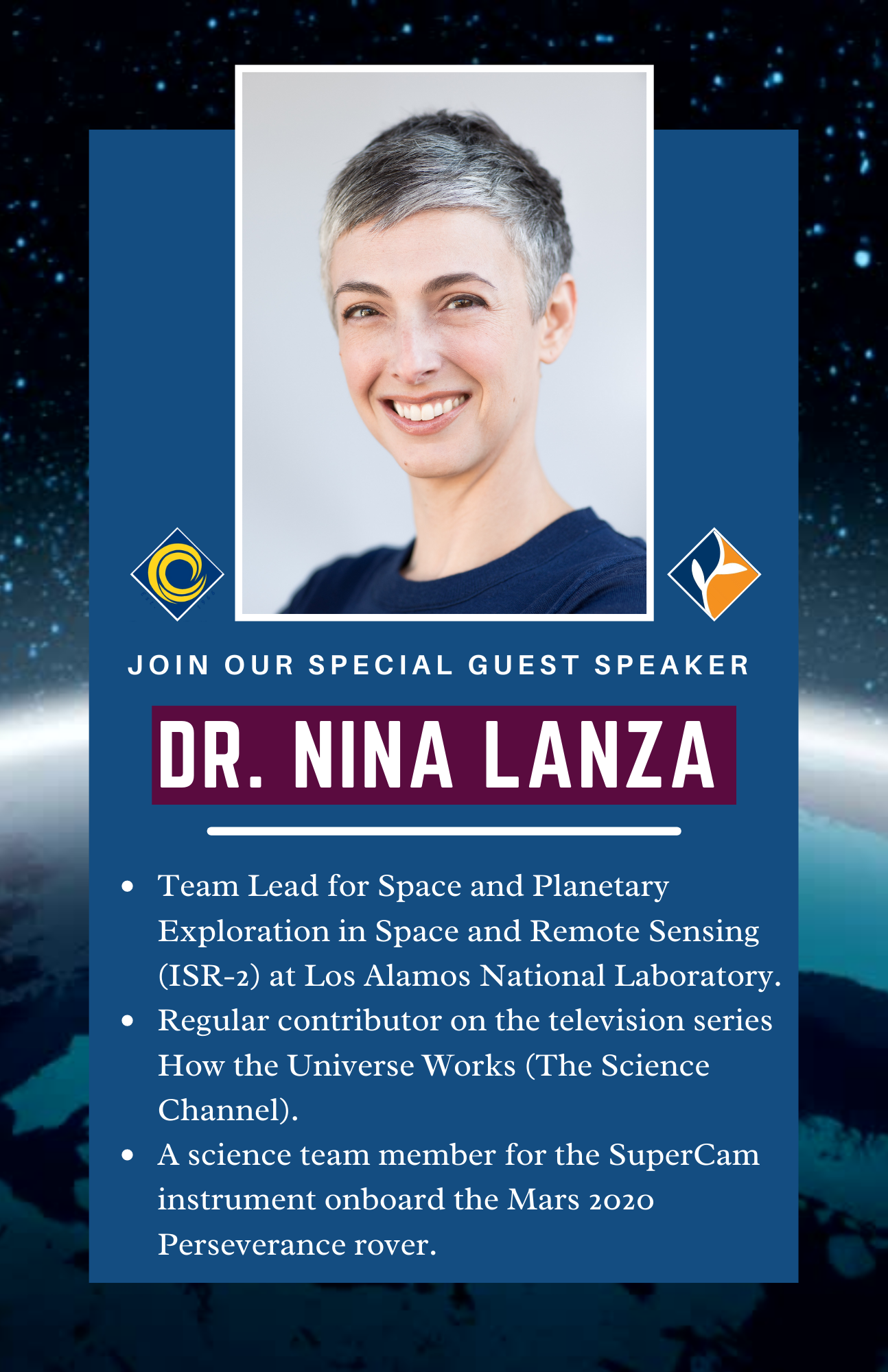 Dr. Nina Lanza is the Team Lead for Space and Planetary Exploration at Los Alamos National Laboratory. She is on the science teams for the ChemCam instrument on the NASA Mars Science Laboratory (Curiosity) rover and the SuperCam instrument on the upcoming NASA Mars 2020 rover.
She started at Los Alamos as a post-baccalaureate student and continued at the laboratory as a graduate student and postdoc before becoming staff in 2014. Her current research focuses on understanding the origin and nature of manganese minerals on Mars and how they may be indicators of past and present life. She is also a regular contributor on the television series How the Universe Works (The Science Channel).
Please join us to hear about Dr. Lanza's educational and professional journey!