Sole Image Submission Deadline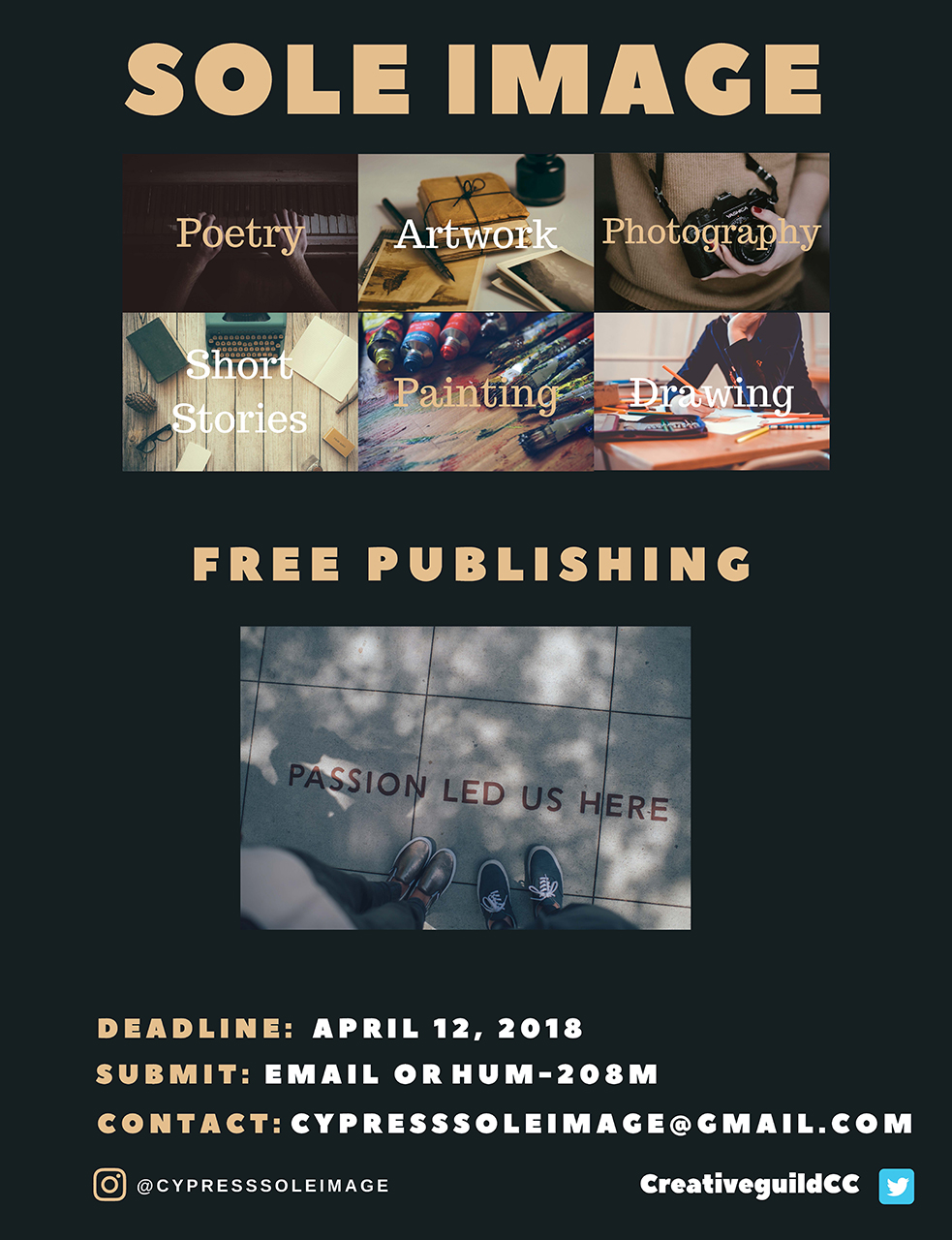 This semester, The Creative Guild will be producing Sole Image, a literary journal of writing (fiction, poetry, creative nonfiction, scripts, etc.) and visual art created by Cypress College students.
As such, we invite students to submit their creative work to be considered for publication in Sole Image. It's a wonderful opportunity for students to get their work published for FREE!
Related Events