Carrie Ravenscroft, A.A., B.A., C.R.I.
---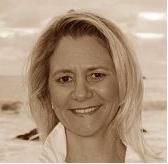 Email: cravenscroft@cypresscollege.edu
Phone: (714) 484-7211
Office Hours: Contact me via email or phone for information or questions.
Location: Business Education Building
---
About Professor Ravenscroft
My court reporting career began as a deposition reporter in New York where I worked for a couple of years. At the same time I was also involved in sport reporting editing and scoping realtime for tennis matches as well as other sporting events. My career then led me to teaching. I have been a teacher for approximately 20 years. I have been teaching online for approximately four years.
Recommended Course
CTRP 042 C AND 043 C Machine Shorthand Speed Building 1 and 2
This is a speedbuilding class with speeds ranging from 70 words per minute up to 100 words per minute. Various speedbuilding drills, briefs and phrases, and read back are covered daily in class.
Classes
CTRP 071 C Legal Terminology and Rhetoric
Course Description
This course includes instruction in the terminology used in legal proceedings and legal documents. The topics covered include terminology in civil and criminal litigation and cases in equity.
This is a hybrid course. We will meet on the first day of class. See the Class Schedule for day, time, and place. At the first class meeting, I will conduct an orientation so that you are fully aware and comfortable with all of the class procedures.
You can count on a minimum of five class meetings to be held on the Cypress College campus. Again see the Class Schedule for day, time, and place. I will give you the specific dates we will meet throughout the semester on the first day of class.
Required Textbook
Legal Terminology A Programmed Approach, Mary Knapp
ISBN-13: 9780937112007
This course is required in order to sit for the CSR, Certified Shorthand Reporter, Exam.
Online Course Resources
The following links will provide essential information for being successful in an online and/or hybrid course: